Welcome to the Monterey County Convention & Visitors Bureau Community Connection
THE ART OF RESPONSIBILITY
As part of its responsible travel initiative to encourage and promote safe and responsible behavior when traveling in Monterey County, the Monterey County Convention and Visitors Bureau (Monterey County CVB) is launching a face mask contest inspired by the organization's "Grab Life by the Moments" campaign. The public is encouraged to vote online for their favorite of four destination-themed pieces of artwork from local artists now through midnight PST on October 23. The winning artwork will be printed on reusable masks that will be available to the visitors and guests (for free) in November.
The Arts Council for Monterey County (Arts4MC) led the effort by commissioning four local artists to create imagery representing unique places and moments found within the destination. From showcasing the region's diverse marine animals to paying tribute to its agricultural bounty.
WILDFIRE RESOURCES
The safety and well-being of our community is of utmost importance to us.  Please see below for resources for the Dolan Fire in Big Sur. 
Those in need of evacuation assistance for those impacted by the Dolan Fire may call: (831) 796-3052.
Our hearts go out to our neighbors in Napa and Sonoma Counties as they battle the Glass Fire.  If someone you know has been evacuated and needs lodging, please direct them to this link.
If you were impacted by the wildfires in Butte, Lake, Monterey, Napa, San Mateo, Santa Cruz, Solano, Sonoma and Yolo counties, you may be eligible for FEMA assistance. Click here for more information.  Deadline to apply is October 21, 2020.
VIRTUAL TOWNHALL FIRE RECOVERY #2
Join 3rd District Supervisor Chris Lopez and 5th District Supervisor Mary L. Adams as they give an update on fire recovery, including discussion debris removal and watershed emergency response. There will also be a dedicated Q&A session.
Wednesday, October 7, 2020
5:30 - 7:00 p.m.
Panelists include representatives from:
U.S. Environmental Protection Agency
Monterey County Health Department
Monterey County Office of Emergency Services
Monterey County Resource Management Agency
Public Works
Building Services
Parks
Monterey County Water Resources Agency
(See flyer for more details.)
WE ARE STILL "ALL-IN" THIS TOGETHER
ALL-IN continues to partner with The Food Bank of Monterey County and other local organizations and individuals to provide gifts of food for hospitality industry workers and their families. Thank you ALL-IN for providing this essential service to our community!
Wednesdays, October 7, 4, 21 and 28
3:00 p.m. to 6:00 p.m.
Seaside High School (enter at Noche Buena St..)
COVID-19 IN MONTEREY COUNTY
You may access up-to-date information and resources on the Monterey County's Office of Emergency Services (MCOES) COVID-19 page by clicking here.  Find Daily Situation Reports, testing sites and more.
You may also text MCCOVID19 to 88877 to receive text alerts from MCOES.
BLUEPRINT FOR A SAFER ECONOMY
California has a blueprint for reducing COVID-19 in the state with revised criteria for loosening and tightening restrictions on activities.  Monterey County is still in the Widespread Purple Zone which means many non-essential indoor business operations are closed. 
County leadership has been advocating for the advancement of several sectors with protocols above state mandates, including modified indoor service at restaurants and tasting rooms. The County has also taken meetings to review safety protocols for meetings and events, developed by the Monterey County Hospitality Association (MCHA) and Monterey County Convention and Visitors Bureau (MCCVB); and safety protocols for the Monterey Bay Aquarium. While some outdoor operations are allowed, live entertainment at outdoor venues are still prohibited. Read more here.
Until Monterey County is able to safely move into the Substantial Red Zone  which allows for more non-essential businesses to operate or further attestation is granted, please do you part to make sure you are in compliance. 
BIG SUR BYWAY ORGANIZATION (BSBO)
The purpose of the BSBO is to represent and interpret the Big Sur Coast Highway Management Plan (CHMP), provide an opportunity for all stakeholders to have meaningful input in a public forum and advise public agencies as they take actions that impact Highway 1. 
PUBLIC NOTICE:
If you'd like to be included in the interested parties list, please click here. 
As a native to Monterey County and third generation hospitality worker, I am proud to be in an industry that plays such a great role in the community.  The vision of the Monterey County Convention and Visitors Bureau is to inspire the world to experience our extraordinary destination responsibly, and in a way that maximizes the benefits of tourism to our vast array of communities. 
Please feel free to contact me with any industry related questions or concerns: jkocher@seemonterey.com. 
We appreciate your partnership and support.  We couldn't do what we do without you. 
Stay well and take good care.
-Jeniffer
WHO'S THAT GIRL?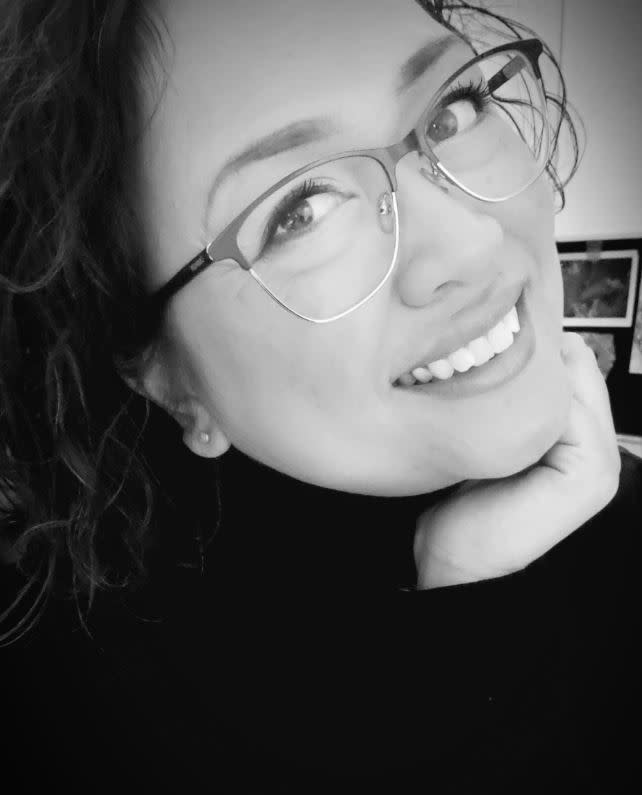 Jeniffer Kocher, CDME
Director of Community Relations
---
Miss an issue of the Community Connection?  See below for past issues:
By continuing to browse this site you permit us and our partners to place identification cookies on your browser and agree to our use of cookies for marketing. To learn more view our Privacy Policy