Parties are best when they can actually be enjoyed: Whether it's an afternoon retreat with the girls, a landmark anniversary, or a gathering with old friends over cold beer, there's no reason planning it has to involve blood, sweat, and tears. The history of events and occasions at Bernardus Lodge & Spa spans over 15 years and we seem remember every single one. We have played a role in some pretty spectacular surprises, taken a theme farther than anyone expected and even gotten a little teary from some heart-warming speeches.  An event here can be anything - except forgettable.
1. Girls Wellness Getaway – Gather the goddesses and re-define a spa day. The Spa at Bernardus is all about indulgence; spin, stretch, motivate, meditate, beautify or relax. Meet your group at one of our private cabanas, before practicing your poses with a private yogi. Begin to relax the day away poolside. Enter The Spa and reset yourself to the rhythms of Bernardus time. Steam, sauna and take a dip into the warming pool. Surrender to a signature treatment, infused with pure and natural ingredients culled from our vineyards and estate gardens. Lunch from Lucia Restaurant & Bar is delivered poolside and from smoothies to bubbly and handcrafted cocktails, there are plenty of reasons to stay and linger the day away.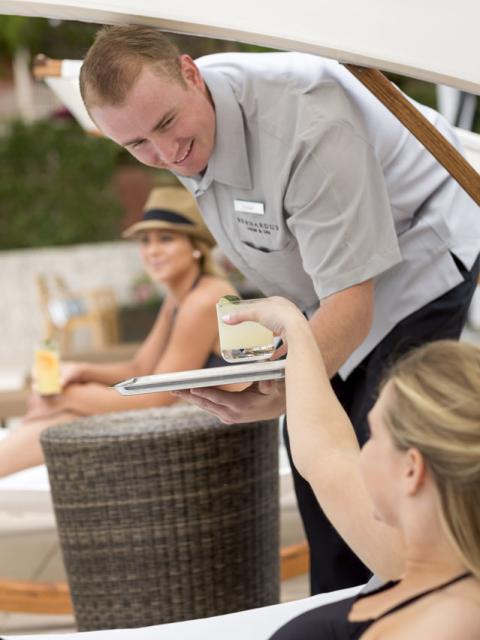 2. Barbeque & Bocce - You may not think of bocce as a competitive game – but this traditional lawn sport has a way of sparking some rather spirited nature. Dating back to Roman times, bocce was developed in Italy as a traditional lawn sport and into the modern day game we love today. Let us arrange for a bocce facilitator to control the intense competitors and rally the beginners to participate. Toss a coin to see which team throws first- and get the party started!  We can roll out a private bar stocked with bloody marys, local wines and small batch beers and customize the lunch buffet with your barbeque favorites, from kobe beef burgers, to artisan sausages and grilled fish tacos.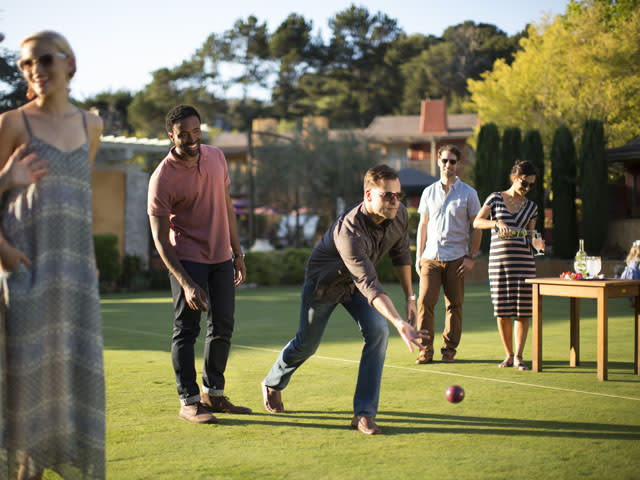 3. Wine Cellar – Noted and acclaimed for its exceptional wine collection, Lucia features an impressive cellar accessible for private, intimate events for up to twelve guests. Chef Cal Stamenov will create a five-or six-course meal to be experienced with your choice of the more than 1,000 labels and 25,000 bottles that literally surround you. Located directly beneath the restaurant, the cellar is the perfect place for a surprise reveal.  Trust me, they will never imagine who will be waiting behind the door at the bottom of the stairs.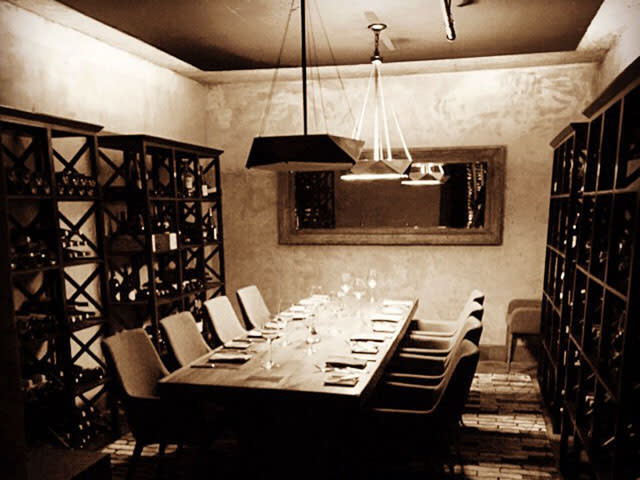 4. Blooming Brunch – Overlooking an immaculate grass lawn, sun-dappled vineyard and beds of organic herbs, our Rose Garden allows you and your guests to enjoy our famed climate amid sublime views of the Santa Lucia Mountains. Whether it's a bridal shower lunch, baby shower tea party or farewell brunch, the backdrop is simply breathtaking. From mimosas, to Dungeness crab cakes and lavender-strawberry shortcakes, Chef Cal's menus combines a contemporary sensibility with some light, sophisticated foods that are timeless — and eminently suited to dining in the garden.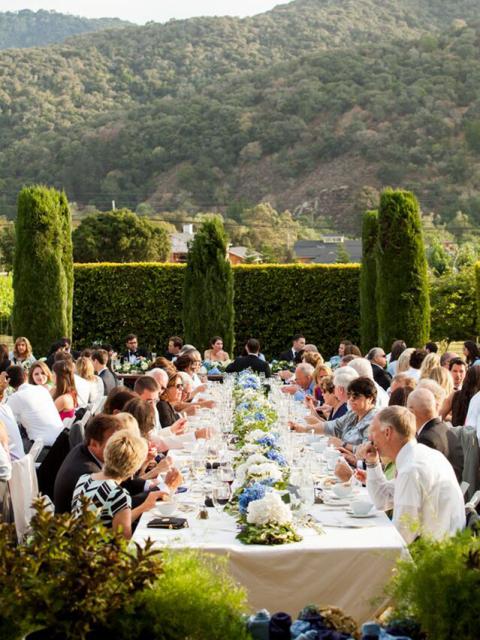 5. Behind the Scenes: The Chefs Table – Truly a meal and an experience rolled into one – the Chef's Table is ideal for foodies, cooking show enthusiasts and celebrity buffs. In the heart of the Lucia kitchen, guests have a front-row seat to the excitement, energy and artistry of a world-renowned kitchen. Chef Cal will prepare a custom multi-course tasting menu in a casual, lively and fun atmosphere. Up to five diners can sit at the private chef's table, surrounded by signatures and messages left from a host of celebrities, like Julia Child, Clint Eastwood, Bradley Cooper and Leonardo DiCaprio.  Ask any of the cooks to recall such evenings and the memories are sure to take on a story of their own.


Now, who's ready to party?