In an effort to accelerate its economic recovery, Monterey County Convention and Visitors Bureau (CVB) launched a new advertising and marketing campaign to raise awareness and generate renewed interest in our picturesque destination! The "All In" campaign showcases Monterey County's stunning scenery and outdoor meeting options to encourage groups to plan an inspired meeting or event. The campaign also incorporates a new meetings logo, branding elements, and tagline, "All Inspired." 
Monterey County is the kind of place where feeling inspired is an indelible part of who we are, but it's not just the place. It's the people. Monterey County's hospitality industry is wholly invested - 'All In' - in making every meeting an inspired experience for business to get done.
A Great Place to Host Meetings
Monterey County is well equipped to host meetings of all sizes and types safely, responsibly, and sustainably. The destination boasts 224 lodging properties, including more than 20 that have diverse facilities that can easily welcome groups from 10 to 1,500 attendees. Many lodging properties offer outdoor spaces with coastal or mountain views, and other event venues – including world-renowned golf courses and a variety of winery settings. 
How Monterey County is All In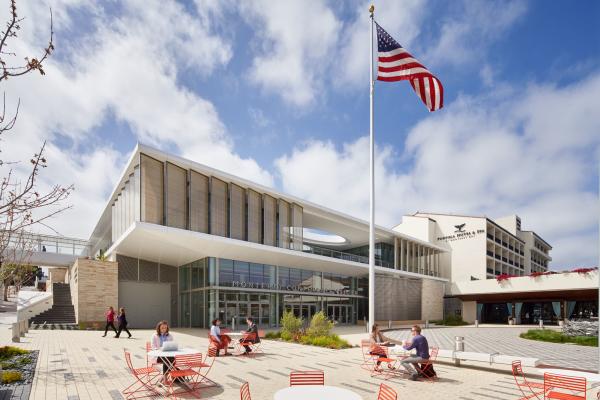 ALL INNOVATIVE highlighting Monterey County's forward-thinking health and safety efforts, legacy of thought leaders (including being the inception location for TED Talks), and hybrid technology, such as the new CANVAS Studio technology platform at the Monterey Conference Center – all of which are reimagining meetings and conventions. The Monterey Conference Center's new LEED® Platinum certification, recognizes the facility's sustainability efforts impacting indoor air quality, energy, water usage and more. It is one of only a few conference and convention facilities in North America to boast this highly coveted certification.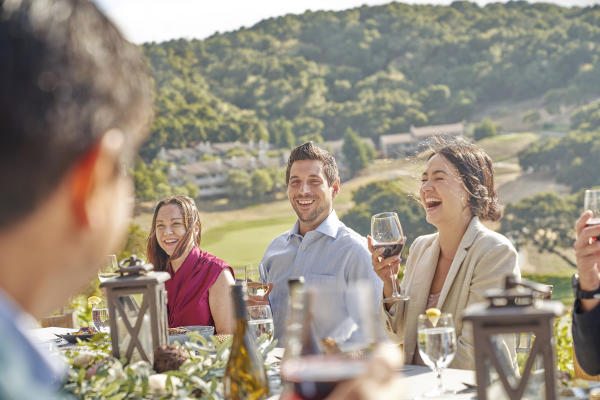 ALL INCREDIBLE, showcasing the truly one-of-a-kind experiences available, from rugged adventures like the Land Rover Experience at Quail Lodge & Golf Club to sophisticated (and sustainable) cuisine in unexpected spots like Monterey Bay Aquarium.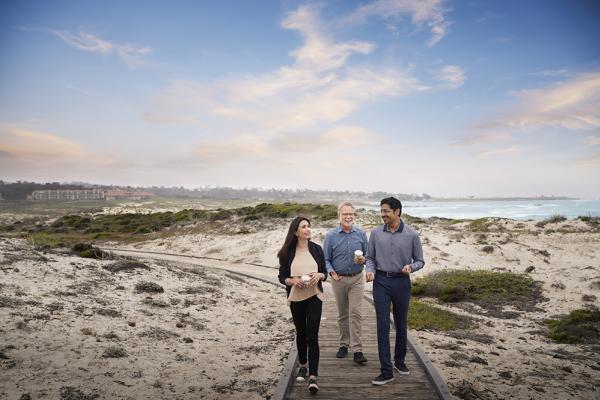 ALL INVITED, signifying Monterey County's inclusive approach targeting all types and sizes of meetings and conventions, from Asilomar Conference Grounds' 17,000 square feet of meeting space and beachfront access to more historic spaces like La Playa Carmel's outdoor courtyard and The Barns at Cooper Molera, with its renovated barns from the 1800s and stunning manicured grounds. ALL INHALE, a nod to the destination's fresh air, wide-open spaces and invigorating natural energy. From Folktale Winery & Vineyards 15 acres of sustainably-farmed gardens along the Carmel River to Carmel Valley Ranch's 500-acre oasis packed with exhilarating experiences like hiking, equine and farm animal activities, archery and more, there are plenty of places and ways to recharge and inspire attendees. 
New Branding and Visuals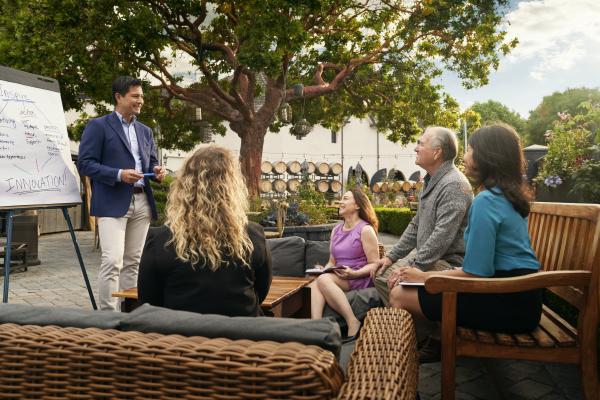 The All In campaign is now live, reaching meeting planners in Monterey's priority markets across the country. Key components of the campaign include new branding and visuals, digital advertising including an online video showcasing a new destination reel, placements in key print publications and on-site activations at tradeshows and events. For more information on Monterey County and how to book an all-inspired meeting in 2021 and beyond, visit our Meetings website.