This was my second successful trip to Monterey in 7 months. The first time I went alone and the second time I was fortunate to bring my daughter Audrey.
I decided for her birthday I would take her to experience Monterey and meet our favorite guitar player Joe Satriani, at the Asilomar Conference Grounds during the G4 Experience 2017 in July. This was a huge present for her and I since we share the same birthday!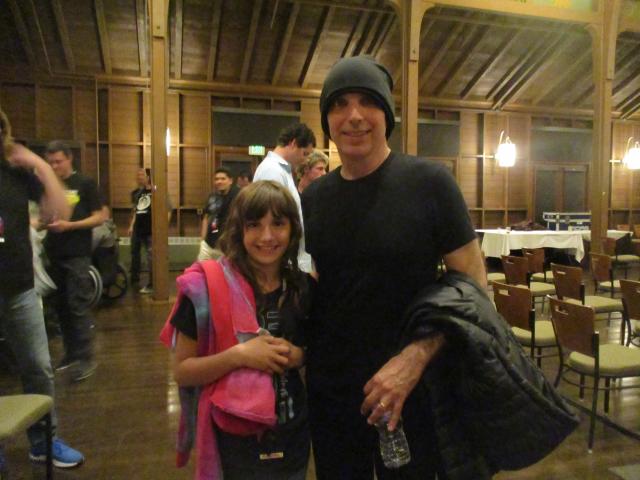 Once we arrived we first went whale watching with Monterey Bay Whale Watch. They were exceptional, to say the least, as the crew and Captain Scotty made sure that we were able to go after being turned away by others, due to accessibility. I thank them with all of my heart to make my daughter's dream come true. She even got to sit in the Captain's chair!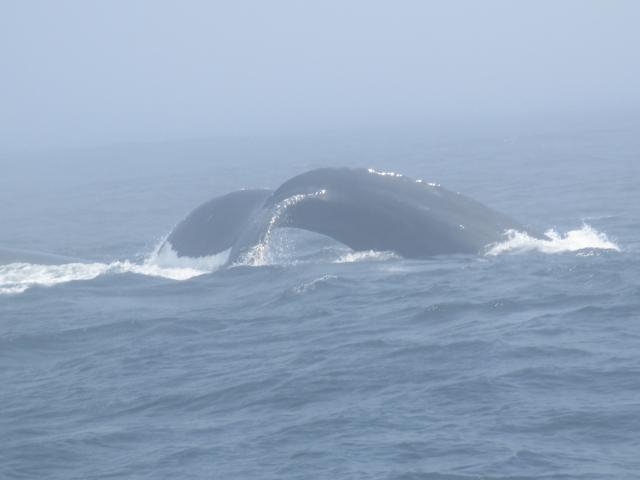 Afterwards, we made our way down the gorgeous recreation trail to the Monterey Bay Aquarium which was yet another dream come true. We love aquariums!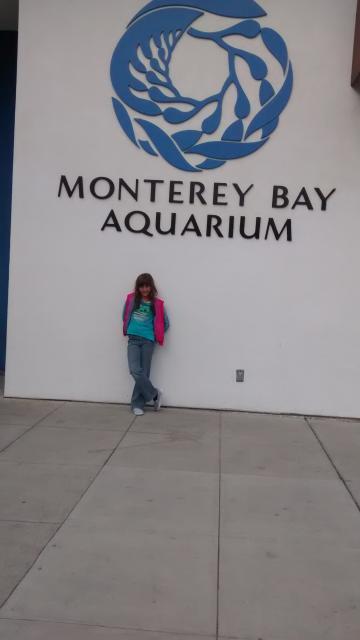 Throughout the rest of the week, we spent our time celebrating the 30th anniversary of the 1987 Instrumental album called "Surfin' with the Alien," written and recorded by Joe Satriani. He also had his original band members there who I was able to play guitar with them. Stu Hamm and Johnathon Mover on bass and drums, respectively. The event was organized by Dream-Catchers' managers Danny Heaps and Billy Hulting.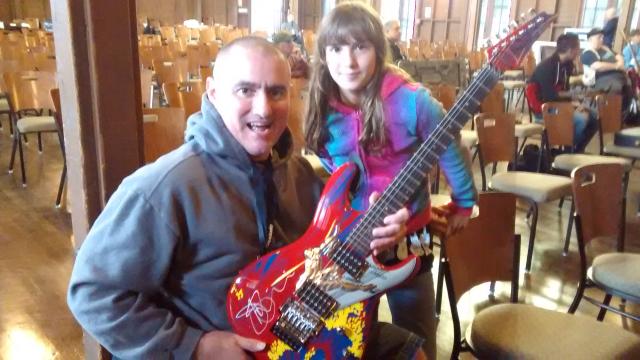 I saw some friends I made during my first visit in January including instructors from the Musicians Institute. When Audrey and I got to meet Joe Satriani, it was yet the biggest dream come true. He was so gracious, kind, and had no ego.
The entire week took every ounce of energy out of us but it was worth it! Everyone from Monterey Airbus Shuttle, Yellow Taxi driver, Asilomar staff, Dream-Catchers staff, Bananas At Large, and having Joe meet my daughter once again made us high on life.
We had a very emotional time saying goodbye to the friends we made and were attached to the entire Monterey area as soon as we arrived!