Monterey, California is known for its beauty, and it's a place where "Inspired Moments in Meetings" happen regularly. When you go to a meeting or conference, you want to be able to take in new and big ideas, and connect with colleagues, so being present in the moment is key. Unfortunately, sometimes we can become burned out with so much new information and being on the go. What can help? Mindfulness!
Mindfulness is paying attention to what's happening right now in a way that is open and curious. There are so many ways to offer yourself opportunities to pause, process, and take it all in. Here are just a few to try:
Take a few conscious breaths: Pause from the doing and just be. Take a moment (try it now!) and notice that you're breathing. Start with just three breaths, and notice the calming or energizing effect this can have.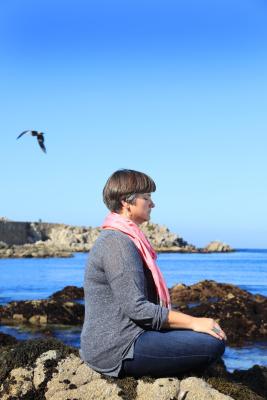 Change your view: Wherever you go on the Monterey Peninsula, you're usually just steps away from a breathtaking ocean view or a refreshing forest or garden. Take ten minutes to get yourself into a new scene where you can see, smell, hear, and touch something new. 
 
Get out of your head and into your body: A short walk or bike ride on the Monterey Bay Coastal Recreation Trail can be just what the doctor ordered to shift gears and refresh body, mind, and spirit. Or just find a quiet corner and take a stretch.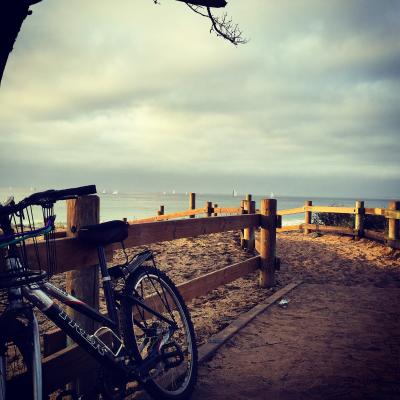 Connect authentically: When "networking" feels like a drag, notice what happens when you connect with others on a more authentic level. Try asking a question that you're really curious about, and listen attentively to the response. 
 
Bonus: Mix and Match! Take a walk in nature with a new acquaintance. Sit on a bench and breathe along with the rhythm of the waves. There are so many ways to enjoy what this moment holds, and you can begin to notice what feels best for you.
Want some help to create inspired moments in your meetings? The folks at Monterey Bay Meditation Studio create accessible meditations, trainings, and nature experiences to cultivate connection, and meaning, so participants come away feeling renewed and inspired.