Since being built in 1957, now WeatherTech Raceway Laguna Seca has been making a name for itself on the track and creating a world renowned reputation as one of the most iconic circuits. However great the track may be, there was seemingly something missing to help attract large groups on property by way of Corporations, Manufacturers and Racing Teams / Clubs. That is, until the construction of the Hospitality Pavilion in 2005, which helped fill that void and started to increase the amount of organizations making their way to the circuit. 
With all the excitement around the main race events, it becomes a perfect environment to help seal the deal. The non-stop action paired with a well cooked meal and beverage can be the final touches to closing a deal. With ample room there is enough space to host your top clients as well as those who you are looking to build new relationships with. This is an ideal opportunity to strengthen partnerships, create new ones or even reward those who have been committed helping you build a brand.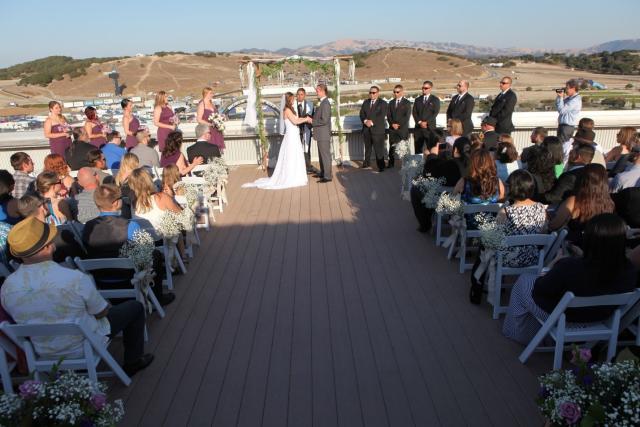 This location, above turn 1, boasts a view that stretches from Fort Ord to the north, all the way over to Toro Park to the south. There is excitement and beauty here year round whether it be during one of our race weekends or just a track rental day, every day is an opportunity to see cars or motorcycles on track. This facility is available to rent out for private events such as Team Builders, Weddings and Quinceaneras at a competitive price. Unlike any other property on the Central Coast, WeatherTech Raceway Laguna Seca offers something for not only the motorsports enthusiast but those who appreciate the outdoors and the golden hills of the Central Coast. 

The Hospitality Pavilion amasses over 5,000 square feet of usable space and includes both and upper and lower deck of which to view the track and scenery beyond. It comes with 4 plasma tv's and has AV/ presentation capabilities. Comfortably seating 300 at round tables and up to 700 assembly style there is ample room for almost any size group. It can be arranged to any shape and decorated to any theme imaginable. 
For more information about renting this facility please contact our Hospitality Sales Coordinator, Alex Hobson by telephone at (831) 236-0135 or by email at Alex@Laguna-Seca.com.