Monterey Bay may be the place for whale watching, sea otters and sunset strolls along the beach, but you will definitely want to consider the rustic charm and solitude of Carmel Valley for your next meeting or event.
Gardener Ranch allows ample acreage for meetings right in the heart of Carmel Valley to help your group focus on comfort and wellness among the trees and clean air. Further down the road, Holman Ranch offers similar accommodations with endless rolling hills, horses and olive trees as you drive up to the property. While other business meeting spaces in hotels can feel stuffy and dark, Carmel Valley spaces offer a refreshing place to reconnect with Mother Nature in a classic California landscape.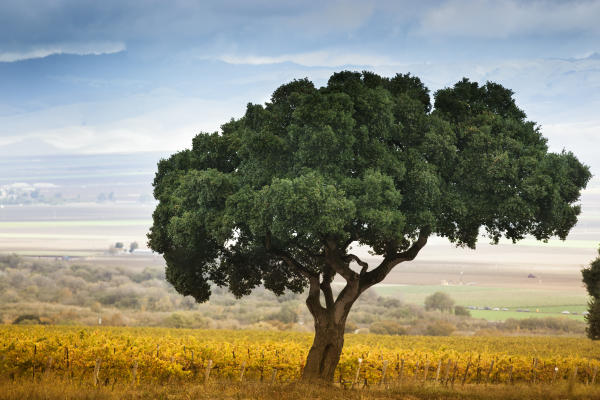 The Village in Carmel Valley sits less than 12 miles from Carmel-by-the-Sea and has many options for overnight stays. Meeting attendees can return to their summer camp days at The Camp at Carmel Valley where meeting space is accompanied by iconic camp activities including swimming, tennis, hiking, horseback riding and more.
Other lodging includes Los Laureles Lodge, with its timeless dining options for lunch and dinner, as well as lighter snacks and fancy drinks at the bar. Down the road in the village proper lies Blue Sky Lodge with a pool, hot tub and rooms nestled between the oak trees.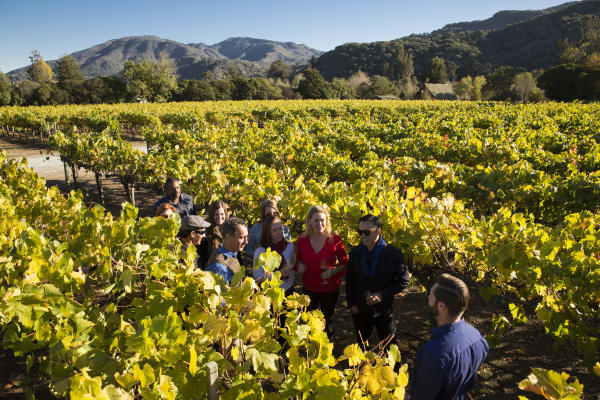 Many accommodations are walking distance from the quaint Carmel Valley Village, with more than a dozen wine tasting rooms of red and white varietals from all over Monterey County, including Folktale Winery, which is perfect for afternoons under the warm sun. Folktale provides plenty of space to gather inside or on their expansive outside patio, with artisan pizzas and other tasty bites. Or, spend the evening in Folktale's barrel room for regular live music.
In Carmel Valley Village proper, groups can gather for a walkable wine tasting along the quaint Carmel Valley Road. Holman Ranch Vineyards, Bernardus and Joullian Vineyards are all five minute from each other and offer a wide palette of wines from the Carmel Valley and Arroyo Seco VAs, including Bernardus' award-winning pinot noirs and chardonnays and Joullian's cabernet francs grown miles down the road past the village.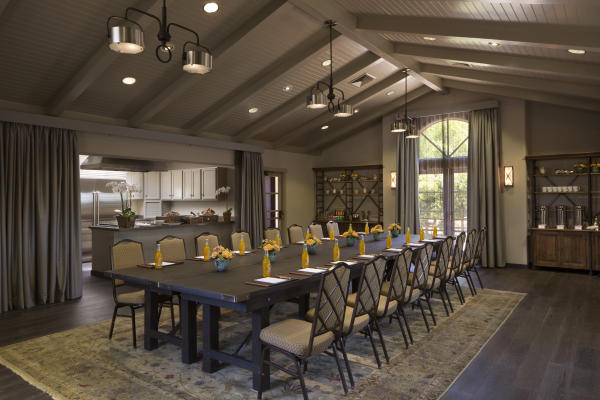 Once you've tried Carmel Valley's wines, you'll want to learn what Monterey County's other wineries have to offer. The Monterey County Vintners and Growers Association has extensive information on wine and wineries throughout Monterey County.
If teams want to get outside for a meeting, grab sandwiches and picnic supplies and head to Garland Regional Park, which spans off the Carmel River and offers day hikes, trail runs, dog walks and plenty of space for team-building exercises.