The best business meetings produce learnings and connections that last a lifetime. If you're looking to create unforgettable moments at your meeting, why not meet in an unforgettable setting? Monterey County offers an array of amenities and activities for a businessperson needs — like hotels, restaurants and a state of the art conference center — all set within a gorgeous beachside locale. Here's a 12-hour itinerary for your next meeting in Monterey:
07:00am - After last night's arrival at the convenient Monterey Regional Airport (just a 10 minute taxi drive to downtown Monterey), you're ready to start the day! Begin with a cup of coffee and perhaps a quick relaxing meditation in your hotel room — and be sure to enjoy the view while you're at it. The Portola Hotel and Spa and the Monterey Marriott are both enviable conference-friendly options, with plentiful amenities and inspiring waterfront views. As these are the closest hotels to the Monterey Conference, there are several other comfortable lodging options within a short distance including charming B&Bs and swanky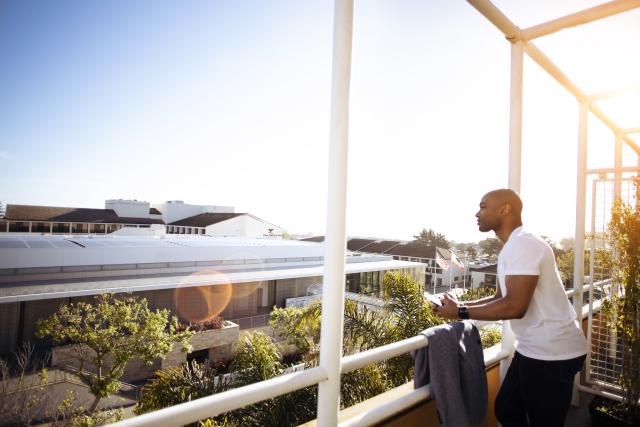 08:00am - Meet up with your colleagues at the newly renovated Monterey Conference Center — the perfect space for a uniquely productive day. Right in the center of the action in downtown Monterey, this conference center offers ample meeting space and top-notch service, ensuring your team will be working in style whether you're hosting a conference, trade show or meeting. The state-of-the-art conference center is also on its way to becoming LEED Certified and is committed to sustainability and the environment through policies and programs such as the Green Building Ordinance, free recycling and the Commercial Food Scrap Collection Program.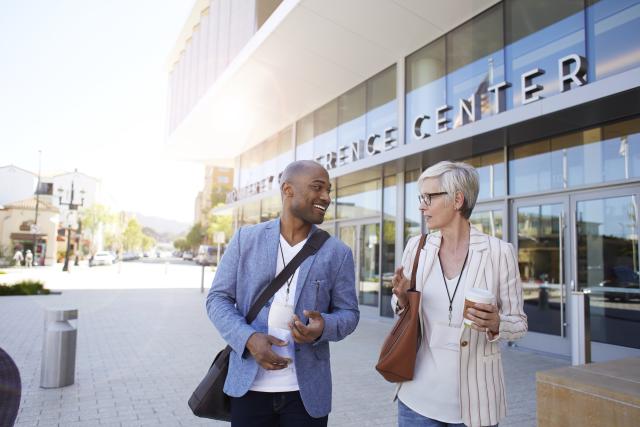 The Monterey Conference Center is conveniently connected to the Portola Hotel and Spa as well as the Marriott Monterey. Taken together, these properties embody the "work hard, play hard" mentality, with over 80,000 square feet of flexible meeting space attached to over 700 hotel rooms.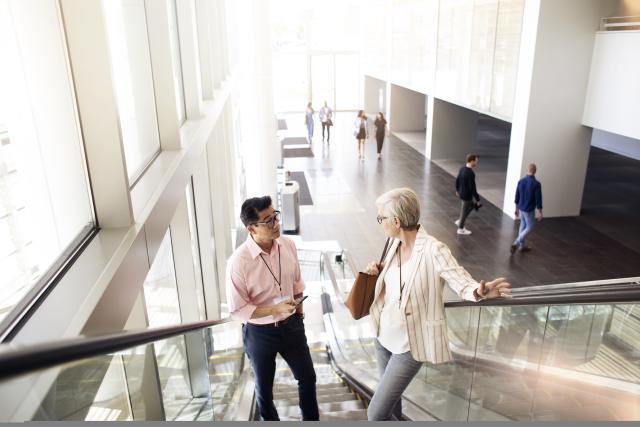 08:30am - It's time to feed your mind! Connect with the rest of your team and enjoy a healthy breakfast prepared by the Monterey Conference Center's catering team. The Monterey Conference Center's food & beverage offerings are "farm-to-table" served with an emphasis on seasonality, quality and minimizing environmental impact.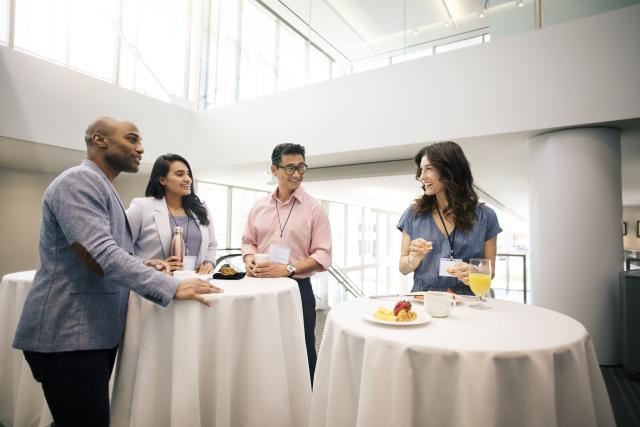 09:00am - Let's get to work! After you've fueled up, break out into meetings. The sunlight and sea breeze are sure to inspire in any of the conference center's many unique outdoor meeting spaces.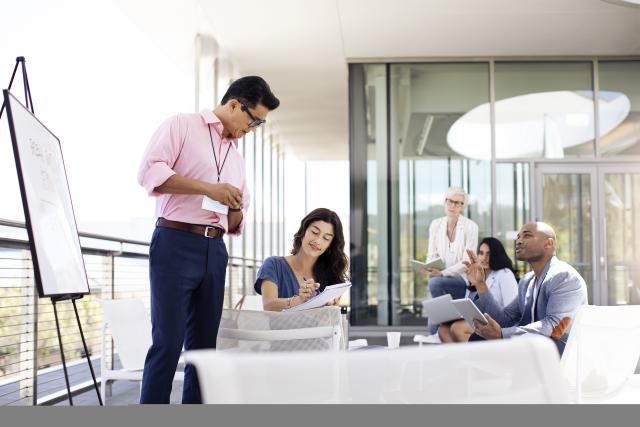 12:00pm - After a productive morning, enjoy lunch on the patio. Downtown Monterey's many lunch spots offer delicious meals that prioritize local ingredients. Rosine's Restaurant, Paris Bakery Cafe and Alvarado Brewing Company are some favorites that are walking distance from the conference center. And Fisherman's Wharf is nearby if you're craving a quick bowl of clam chowder!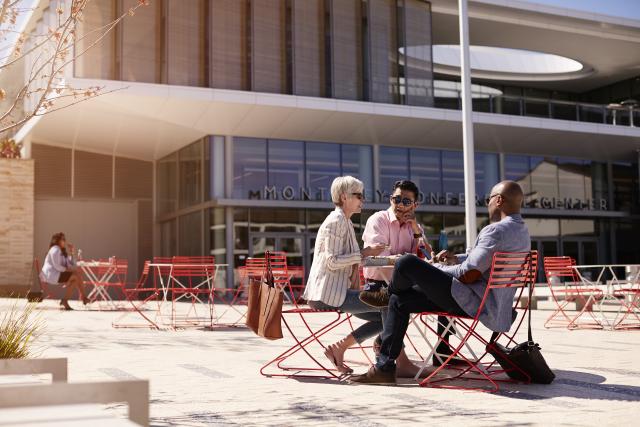 2:00pm - Monterey boasts a rich artistic history. The Monterey Conference Center looks to reflect this history with art featured throughout the facility, as well as exhibits at the Alvarado Gallery and the Center Art Self-Guided Tour. Why not take in some art and drive creative inspiration alongside your colleagues?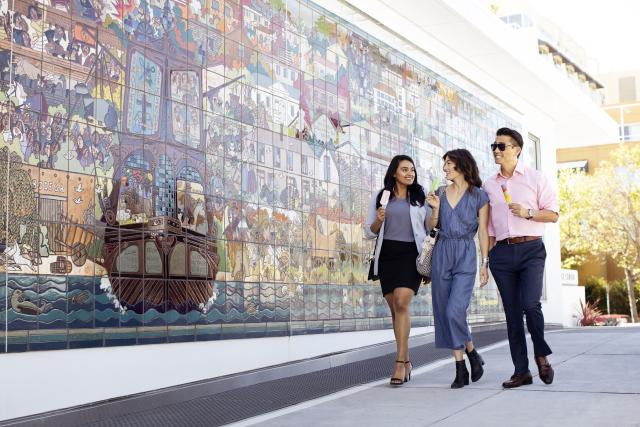 2:45pm - Cool down from a day of hard work at the Portola Hotel & Spa's 24-hour fitness center...or live it up at the hotel's award-winning day spa.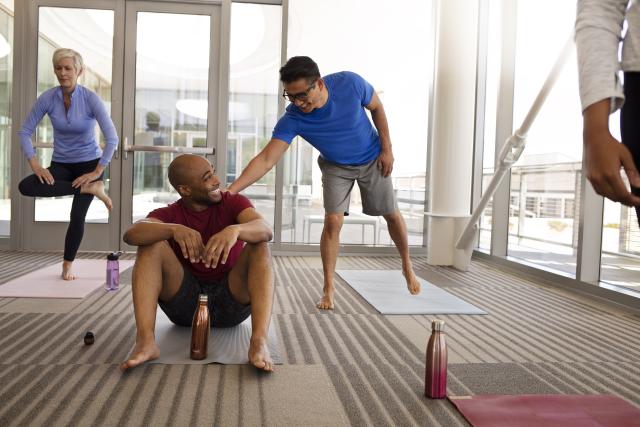 Or maybe you're looking for some outdoor activity? Renting bikes from Adventures by the Sea and heading out to the scenic Monterey Bay Coastal Recreation Trail is one unforgettable way to get fresh air and physical activity.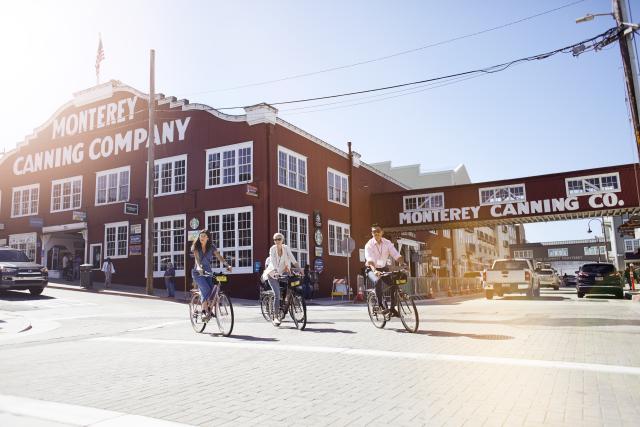 4:00pm - No meeting in Monterey is complete without a walk on the beach. And luckily the shoreline is only a short walk from the Monterey Conference Center.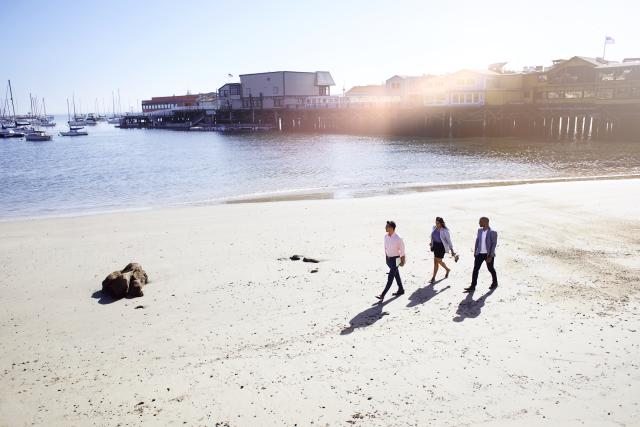 What did you learn today? What will you take back with you to the office? And how can you make sure these learnings continue once you leave? Sitting by the bay is a great time to recharge and explore such questions.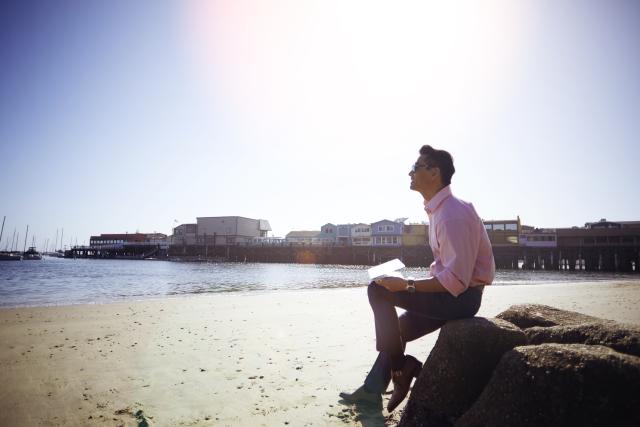 5:00pm - Toast to an unforgettable day of productivity! Happy hour drinks alongside the historic Fisherman's Wharf are the perfect way to celebrate lasting learnings and connections. Fishing, whale watching, shopping and dining are just a few of the activities visitors enjoy along the wharf.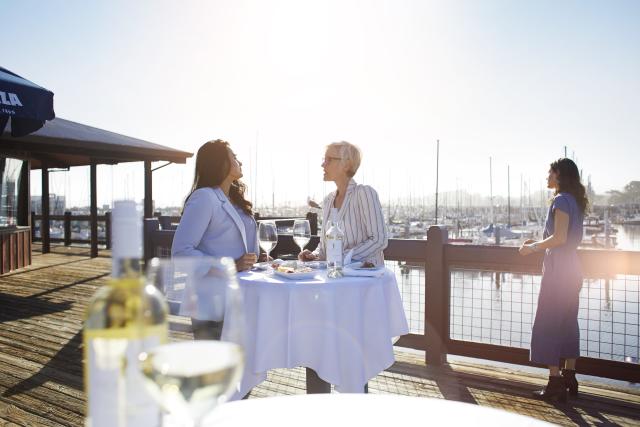 06:00pm - It's time to hit the town! Downtown Monterey has been described as "revitalized" for a reason. It features some of the best new restaurants, bars and shopping in the area.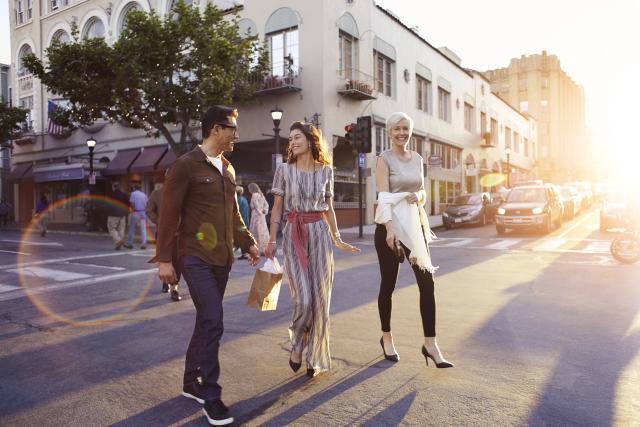 You might be surprised to learn how vibrant Downtown Monterey's nightlife is. Montrio and Cibo Ristorante are just a couple favorite spots for drinks and creative eats. Or if you're looking for some local ingredients, the Tuesday Night Farmers' Market right on Alvarado Street invites you to "travel the world in just three blocks," featuring produce from all over California and a wide range of international crafts, handmade jewelry, furniture and clothing. And both the Portola Hotel and Monterey Marriott feature spacious, well-stocked bars, including the wide array of craft beers at Peter B's Brewpub at Portola Hotel.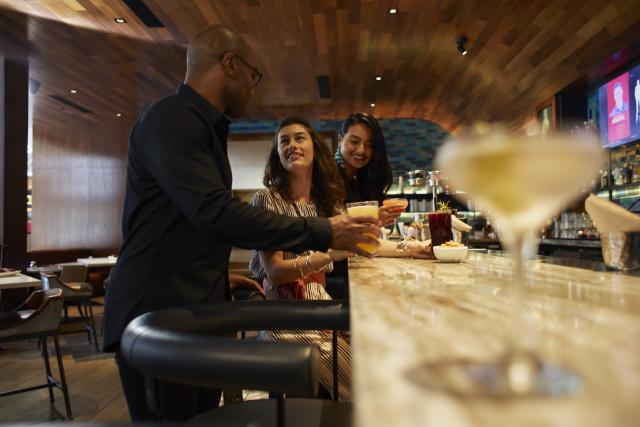 After a busy, memorable day in Monterey, you and your colleagues will have one question on your minds...when do we come back?