Your conference experience begins with Monterey and the Monterey Conference Center. See what our beautiful town has to offer your guests. Book your events with us and see where living history blends perfectly with the contemporary.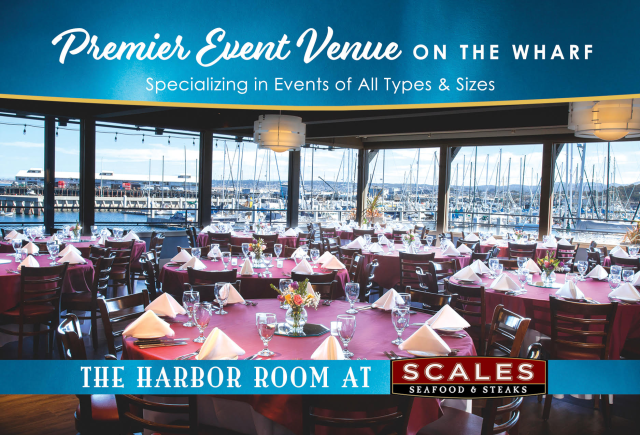 Scales Seafood & Steaks is the premier event center on Fisherman's Wharf with harbor views and space for banquets, symposiums, or receptions. The menu won't disappoint with an eye-catching variety of surf and turf options that are only rivaled by their flavors. Delicious vegetarian and vegan options are available, too. The Special Events Department enjoys collaborating with local businesses as they ensure a personalized experience where you can relax on the balcony before your meal or enjoy Monterey County wines in the banquet room.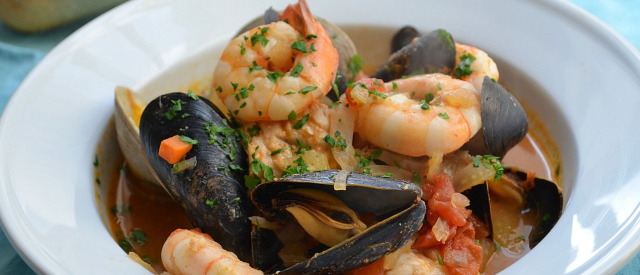 Getting to the Wharf is easy as many hotels are located within a short walk. The free MST Trolley also connects Cannery Row and the Wharf with easy access to parking garages. For those who want to work up an appetite, the coastal trail links our nearby towns and hotels a with a scenic, paved footpath that offers beautiful views.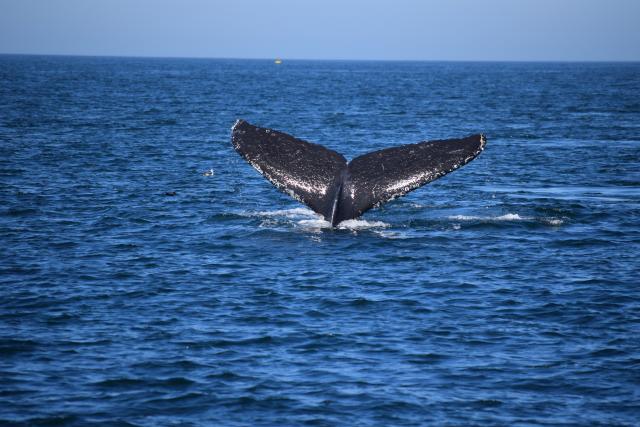 Monterey is a beautiful place to host an event or attend a conference. Local businesses support sustainable initiatives for seafood and produce. Hotels and restaurants use best practices for their onsite water policies, single-use packaging & straws, and recycling. Even diverse animal life has found Monterey Bay to be haven because of its sustainable resources.