When you come to Monterey County for a meeting, the place you stay is as important as the place you meet. With more than 60 lodging facilities with meeting space ideal for groups, choosing the perfect one can get overwhelming. Follow this list of inspiring places so you can make the right choice for you and your team. 
La Playa Carmel is the ultimate venue and place to stay. It combines inspiration and creativity for meetings and corporate retreats alike. It's the perfect place to take in the moment – so much so, it's where Steve Jobs, in 1983, unveiled the Macintosh prototype to his development team at La Playa Carmel. Take it all in and get ready for big things.
One of the most inspiring places in the county is the Pebble Beach Golf Links – the architects were influenced by the views of the coastline to create these world-renowned fairways. Come check it out for yourself and get inspired in your own way, when you book your team at the lodge.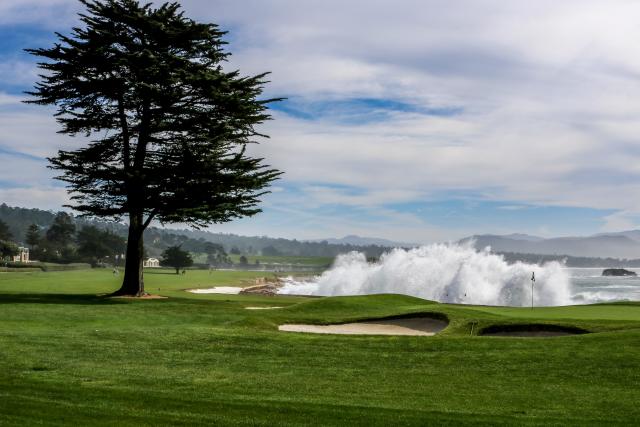 There's a place where meetings and beach meet and it's called Asilomar Conference Grounds. This site is nestled along the shoreline of the Pacific and offers a tranquil oceanfront meeting space for those seeking an escape from the everyday. 
There's nothing ordinary about the Hyatt – the county's largest luxury conference hotel invites relaxation and excellence with breathtaking coastline views. The hotel's atmosphere is perfect for meetings of all kinds and will leave your attendees feeling inspired.  
Head to Carmel Valley Ranch for a team retreat that will help reset everyone's mentality. With an emphasis on outdoor activities such as beekeeping, gardening and outdoor yoga, your attendees will have a great time while bonding with coworkers in the great outdoors. 
Situated in a valley between the peninsula and Big Sur, Bernardus Lodge is close to many wineries and golf links for after-meeting fun. Plus, this place knows all about success – its vineyard is home to prize-winning wine, so make sure you try it while you're on site. 
Next to the newly renovated Monterey Conference Center, the Portola Hotel & Spa doesn't hold back when it comes to moments of inspiration. It's set against the picturesque backdrop of the Monterey Bay and reflects the captivating spirit of a historical setting.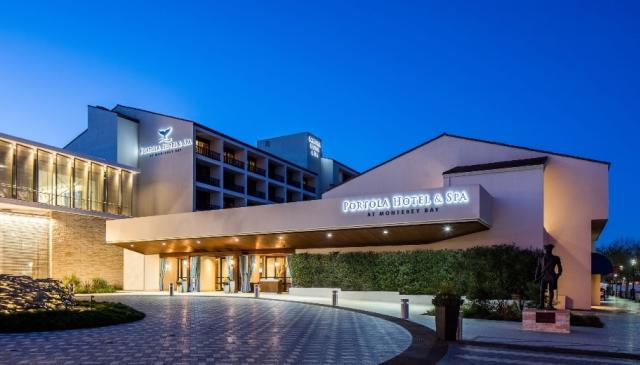 Built on the waterfront and leaning into natural elements and accents, this hotel has quickly become the leading choice of meeting planners. The Clement is located in the heart of Cannery Row and offers more than 15,000 square feet of meeting space, so you can stay and meet under the same roof. 
Perched over the Monterey Bay and located on Cannery Row, Monterey Plaza Hotel & Spa is a great place to stay to experience all that the peninsula has to offer. The Plaza offers ocean-view rooms and ballrooms with adjacent outdoor terraces to bring the beauty of the great outdoors in to your meeting.