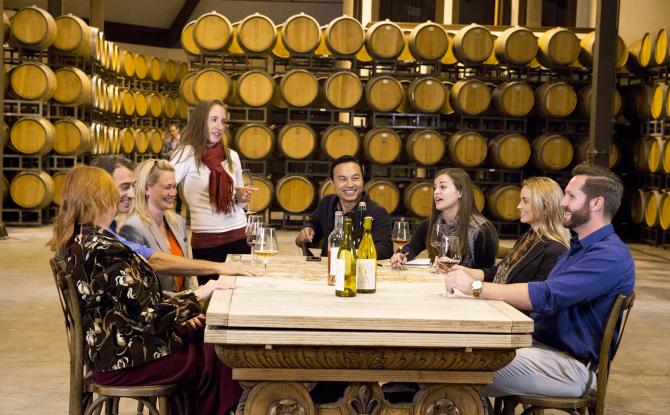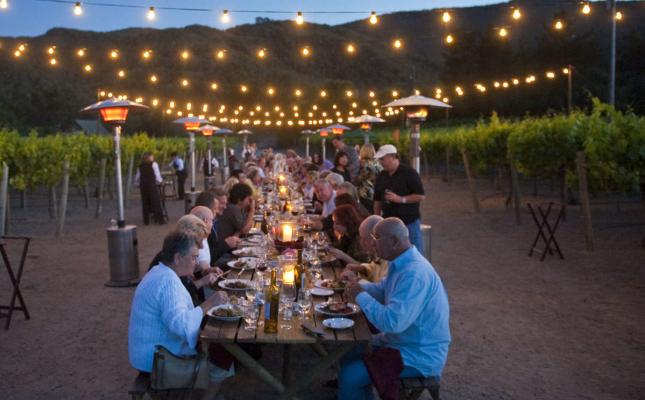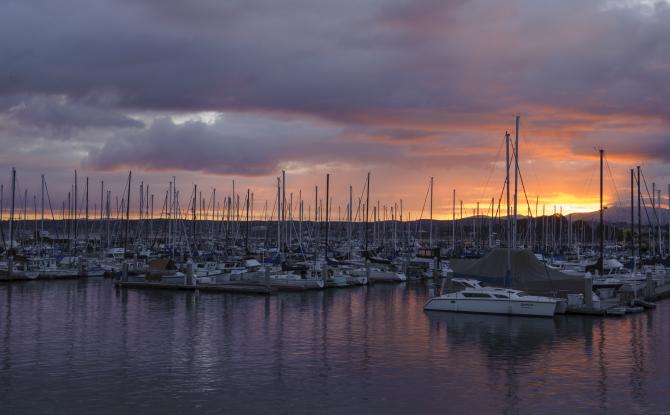 Pebble Beach Food & Wine FAM
Thursday, April 5, 2018 - Saturday, April 7, 2018
Post-FAM Survey
Click here to take our survey, your feedback is very valuable to us! 
Agenda
THURSDAY, APRIL 5TH 
Afternoon
Arrivals to Monterey Tides
5:30 - 6:30 PM       

Welcome Reception at Monterey Tides 

*Located at the pool deck                                                     

6:30 PM
Depart for Pebble Beach- The Inn at Spanish Bay
7:00 - 9:30 PM

Pebble Beach Food and Wine Opening Night Reception           

*Smart Cocktail Attire

Men: Dress pants, button-up, and blazer, tie optional 

Women: Dress or pants with a blouse 
FRIDAY, APRIL 6TH 
8:00 - 9:00 AM  

Continental Breakfast Monterey Tides

*on own

9:30 - 10:15 AM 
Tour of Monterey Conference Center
10:15 - 11:00 AM    
Tour of Portola Hotel & Spa
11:15 - 12:00 PM
Tour of Monterey Marriott
12:15 - 2:00 PM  
Lunch and Tour of Hyatt Regency Monterey
2:00 - 4:00 PM

Free Time: 

Option 1: Taste of Monterey/Monterey Bay Aquarium

Option 2: Carmel State Beach Park walk

Option 3: Hotel at your leisure

4:00 – 5:30 PM
Personal refresher at Tides Monterey 
6:00 - 9:00 PM

PBF&W Marquee Event - Coastal Grillin' at Asilomar Conference Grounds

* Business Casual Attire - Event will be outdoors, pack a sweater or jacket!

Men: nice slacks and dress shirt, blazer optional

Women: Skirt or slacks with blouse 

9:00 PM
Return to Monterey Tides
SATURDAY, APRIL 7TH 
8:00 - 9:15 AM  
Hosted Breakfast and tour of Monterey Tides
9:30 - 10:15 AM 
Tour of Monterey Plaza Hotel & Spa
10:30 - 11:45 AM    
Tour of InterContinental The Clement Monterey
12:00 - 3:00 PM

Lexus Grand Tasting - Equestrian center at Pebble Beach        

Resort Causal Attire: 

Men: nice slacks or khakis, polo or button down shirt, blazer optional 

Women: cotton skirt, sundress, or summer slacks with a structured t-shirt or blouse 

3:00 PM
Departures
Know Before You Go
Weather
Expected weather is cloudy with a strong chance of rain on Friday and Saturday. Temps will be in the mid 60's during the day and cooling off into the 50's at night. Jackets and sweaters are always a good idea in Monterey, you may want to consider a rain jacket and good shoes for this event. In the case of rain, events will either take place indoors or will be covered. We will be providing umbrellas and emergency ponchos. 
Attire
Please see the notes provided in the above itinerary for the specific event dress code. As for the site tours and free time on Friday, you are encouraged to dress in Business Casual attire with comfortable footwear. You will have an opportunity to return to the hotel and change for Friday's evening event. 
MCCVB Hosts
Attendees
Amanda Duski, Association Management Center
Ava Espinoza, Mozilla
Beth Pototo, ESA
Carrie Abernathy, Convenience Distribution Association
Danielle Smith, Adventist Health
Jerilyn Taylor, CMP                                 
JoAnn Galvin, Voya Financial
Lauren Martin, One10 Marketing
Mary Kopp, CUE
Mike Ferreira, Meetings Made Easy LLC
Naomi Romanchok, Association of Farmworker Opportunity Programs                                
R.J. Apana, Apogee Physicians
Sarah Brady, Creative Group, Inc
Sarah Muschler, TriTech Software Systems
Taylor Thomas, Association Management Center
Featured Partners
| | |
| --- | --- |
| Property | Contact |
| CCM&E Destination Services | Carol Chorbajian, Business Owner |
| Monterey Tides | Heidi Bettencourt, Director of Sales |
| Asilomar Conference Grounds | Timothy McGill, Director of Sales & Linda Casey, Sales Manager |
| Hyatt Regency Hotel & Spa | Dave Lambert, Director of Sales & Jonathan Reich, Associate Director of Sales |
| Monterey Conference Center | Nancy Whitman, Director of Sales and Events |
| Monterey Marriott | Gretchen Baldwin, Sales Executive |
| Portola Hotel & Spa | Terri D'Ayon Joyce, Director of Sales |
| InterContinental The Clement Monterey | Jessika Neufeld,  Director of Sales |
| Monterey Plaza Hotel & Spa | Tim Kessler, Director of Sales |
| Monterey Bay Aquarium | Christine Russo-Robertson, National Sales Manager of Events |
| A Taste of Monterey | Jasmine Hernandez, General Manager |