Welcome to Monterey
   On behalf of the City Council and the citizens of Monterey, I am honored to welcome you to Monterey. We hope you enjoy your stay in our beautiful city. We are committed to protecting our quality of life to keep Monterey a special place to live and work, and for you to visit.  We have a small town feeling with many big city amenities. The residents love it here, and we hope you feel it is your home away from home. We invite you to explore the wide array of attractions throughout our City:
Cannery Row was the inspiration for John Steinbeck's novel "Cannery Row" – a look at life in Monterey when it was the sardine capital of the world.  Today "the Row" is lined with hotels, shops and restaurants, and of course, the world-renowned Monterey Bay Aquarium which delights 2,000,000 visitors a year with its dazzling display of sea creatures, hands-on educational experiences, and its mission of ocean conservation.
Fisherman's Wharf and Wharf 2 offer spectacular views of the Monterey Bay, freshly caught fish at local restaurants, and on-the-water activities, from fishing and whale watching to kayaking and paddle-boarding. 
The Monterey Bay National Marine Sanctuary is a federally protected undersea national park. The Sanctuary is remarkably beautiful and can be enjoyed on a whale watch, fishing boat, kayak, surf or paddle board, in SCUBA gear, or by walking along Del Monte Beach or the Coast Guard Pier.
The Recreation Trail is a beautiful setting to walk, rent a bike or surrey, and see harbor seals, sea otters and wildlife in natural habitats along Monterey Bay. 
Oldtown Monterey is the historic core of the city featuring an array of restaurants, shops, nightlife, the Monterey Museum of Art, and the OSIO movie theater showing avant-garde and contemporary films. Monterey was California's first capitol and original adobes are still found on many street corners. Follow the Path of History tile markers in the sidewalks, from California's first theatre to Colton Hall, where the state's original constitution was written in 1849. 
Monterey's historic character, blended with world class contemporary cultural amenities, makes it a highly sought-after destination. We appreciate the Pacific Coast Society of Orthodontics selecting to host their 82nd Annual Session here in Monterey, and we look forward to having you return again many times in the future.
With warm regards,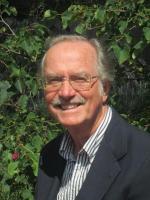 Clyde Roberson
Mayor
Event Information
Event Dates: October 11-14, 2018
Event Headquarters: Monterey Conference Center
Address: 1 Portola Plaza, Monterey CA 93940
Phone: 831.646.3770
By continuing to browse this site you permit us and our partners to place identification cookies on your browser and agree to our use of cookies for marketing. To learn more view our Privacy Policy