President's Circle Award Trip
101 Mobility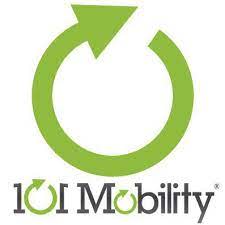 Welcome to Monterey County!
Please accept our warmest welcome to Monterey County for the President's Circle Award Trip at the beautiful Monterey Marriott. We invite you to explore this distinctive and diverse region and hope you become inspired by the natural beauty, historical sites, and mild climate that Monterey has to offer.
Our breathtaking destination will allow you to relax, rejuvenate and refocus. We hope you become a fan of Monterey County personally and return many times over, or perhaps extend your stay to make the most of being in this amazing destination. Please refer to our Travel Alerts page for any relevant information over the dates of your visit. This page is regularly updated for COVID-19 and any other relevant destination insight.
Please call upon the Monterey County Convention & Visitors Bureau for any needs during your stay.

Warm regards,

Rob O'Keefe
President & CEO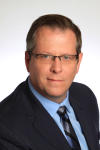 Know Before You Go
Weather
Monterey County boasts a consistent mild climate.  Jackets and sweaters are always a good idea, you may want to consider walking shoes for activities.
Dining 
In Monterey County, you will find an array of dining opportunities to expand your palate day and night. An abundance of locally procured ingredients and a year-round growing season set the stage for truly unforgettable dining, noshing and wanton sampling. Wherever you find interesting food in Monterey County, you're going to find great wine. Click HERE for a list of our favorite restaurants with an ocean view.
Dinners and Activities
Date

Activity

Time

Travel Time from Monterey Marriot Hotel

Address

Phone

Thursday, November 11

10:00 am-12:00 pm

30 minute walk

6 minute drive

886 Cannery Row, Monterey, CA, 93940

831.648.4800

5:30 pm

25 minute walk

5 minute drive

701 Wave Street, Monterey, CA 93940 

831. 373.3775

Friday, November 12

9:00 am - 12:00 pm

Must arrive at 8:15 am

10 minute walk 

5 minute drive

96 Fisherman's Warf 1, Monterey, CA 93340

GPS Address: Waterfront Lot 245 Washington St., Monterey, CA 93940

831.372.2599

2:00 pm-4:30 pm

2 minute walk or drive

210 Alvarado Street, Monterey, CA 93940

(alongside of the Portola Plaza Hotel)

831.648.7236

6:00 pm

15 minute drive

6th St. & Mission, Carmel-By-The-Sea, CA 93921

831.624.6562

Saturday, November 13

10:00 am-12:00 pm

20 minute walk 

5 minute drive

299 Cannery Row, Monterey, CA 93940

831.648.7236

2:00 pm-4:30 pm

20 minute walk  

5 minute drive

299 Cannery Row, Monterey, CA 93940

831.648.7236

6:00 pm

6 minute walk 

3 minute drive

6 Fisherman's Wharf, Monterey, CA 93940

831.373.5559
By continuing to browse this site you permit us and our partners to place identification cookies on your browser and agree to our use of cookies for marketing. To learn more view our Privacy Policy