Sustainable Moments
Are you expecting more from your holiday than a brief stay somewhere? Perhaps you need to completely disconnect from your routine life and escape into nature. Maybe you are looking for inspiration from another culture and environment. Trying something new may be what you need for rejuvenation. Or perhaps giving back and contributing to the preservation of your host destination helps you tap into the benefits of altruism.
This is all a part of traveling responsibly. In Monterey County, we understand the importance of this practice and what to help you experience a sustainable vacation with truly unforgettable moments.
Monterey County works hard to make our communities the very best places to live and to visit; to support healthy lifestyles, create jobs and surround ourselves with a thriving environment for years to come. We take personal responsibility to protect our destination's incredible natural assets and pristine landscape, recognizing the importance of sustainability and giving back to the community.
With agriculture as our number one industry, we use the freshest locally-grown food and wine in our culinary choices, reducing the carbon footprint from transportation. The Monterey Bay Aquarium's Sustainable Seafood Watch program sets standards around the country for responsible seafood menus. Our hotel partners have been awarded designations and certifications for implementing and measuring standards in waste diversion, energy and water conservation and education. And our area businesses lead the industry in sustainable business practices.
Responsible travel minimizes negative impacts, brings economic benefits to host communities, and preserves the cultural and natural resources of the destinations. Responsible travel is about more authentic holiday experiences that enable you to get a little bit more out of your travels, and give a little bit more back to destinations and local people; maximizing the benefits and minimizing the negative impacts of travel.
If you're planning a trip
to Monterey County
Tips for Responsible Travel
Choose an eco-friendly tour operator or accommodations
Consider local conservation or social projects that you could visit or support during your trip
Buy local goods and produce instead of imported goods
Hire a local guide
Do not buy products from endangered species, hard woods or ancient artifacts
Respect local cultures, traditions and holy places
Use public transport, rent a bike or walk when convenient
Bring a reusable water bottle and shopping bag to reduce the amount of one-time use plastics
Always leave a place better than the way you arrived, this includes "pack in, pack out" and "leave no trace" practices
When you leave your hotel room, turn off the lights and all electronics
Consider leaving the "Do Not Disturb" sign on the door so that housekeeping staff won't clean your room every day
Stick to marked trails to avoid harming native flora, and consider taking a bag to pick up trash along your hike
Embrace the cultural differences that make it unique
Avoid a #TravelFail
Enjoy our natural beauty and endless activities and be safe. Here's your handy cheat sheet to help avoid a #TravelFail on your next adventure. Learn more here.
Travel Like a Local Expert
Each of our destinations is unique with its own tips for sustainable travel. Click on the links below for  tips on how to travel like a local expert specific to each area.
PROVIDE FEEDBACK
Help us provide information on how to help preserve our beautiful destination and amazing lifestyle for generations to come. Click here to submit your feedback.
Statement from Congressman Jimmy Panetta
"Monterey Co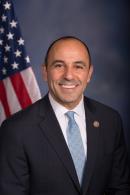 unty serves as a national example of what can happen when the people, government, and industry work together to sustain the beauty of our surroundings.  The protection of our oceans and public lands provides a special experience to everyone who lives in and visits Monterey County.  As someone who grew up on the central coast of California, I appreciate our bond with the environment and the sustainable tourism in this area.  As a member of the Monterey County community and the United States Congress, I proudly accept the profound responsibility to ensure that all of us and our children have the opportunity to experience and enjoy the most beautiful place on earth." - Congressman Jimmy Panetta
By continuing to browse this site you permit us and our partners to place identification cookies on your browser and agree to our use of cookies for marketing. To learn more view our Privacy Policy