Welcome to the Stakeholder Corner!
Welcome to your one-stop-shop for all things stakeholder and community engagement. Receive highlights from our CEO, learn about the latest accomplishments we have achieved together, get a peek at upcoming moments to celebrate and gain valuable insight on industry trends.
Things to Know From the CEO
Dear Stakeholders,
I have just returned from Victoria, Canada where I was invited to be the Keynote Speaker at the IMPACT Sustainability Travel & Tourism Conference.  I had the honor of representing our wonderful destination on an international platform, all while educating delegates on the importance of sustainable tourism and responsible travel.  It was a truly inspirational few days and hopefully others left the conference feeling just as inspired to share our Sustainable Moments messaging.
Prior to my trip MCCVB was recognized with the Community Partner Award from the Monterey Bay Aquarium, for the educational outreach through the Sustainable Moments initiative.  In conjunction with these efforts, the MCCVB's exclusive partnership with Positive Impact and the destination''s recognition on the GDS-Index, the MCCVB continues to make great strides in the realm of sustainability.
In more great news, The County of Monterey has gained $120,648,436 in incremental economic impact from MCCVB's "Grab Life By the Moments" campaign. This is an estimate from MCCVB's Brand Communication Effectiveness Study conducted by SMARI, an international research company that specializes in travel and tourism. The study also shows that MCCVB's programs positively impact customer awareness and increase Intent to Visit, which is at the highest level since the benchmark study at 47%.  
Sustainable Moments
MCCVB is partnering in two new intiatives reagarding sustainability in the tourism industry. We have signed on to be the exclusive destination partner for Positive Impact, a global not for profit which in collaboration with a number of United Nations bodies, exists to provide education and opportunities to create a sustainable event industry.
We have also joined the Global Destination Sustainability Index (GDS-Index) initiative, an alliance focused on helping destinations, convention bureaus, and businesses promote sustainable practices. Monterey County has been ranked the top U.S. destination with a score of 52% on the sustainability index, landing just behind Geneva and ahead of U.S. cities Washington, D.C. and Houston. The GDS-Index measures sustainability strategies, policies and performance of participating destinations from around the world.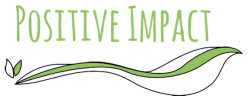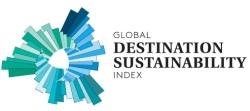 Around the Globe with David Cater
MCCVB's Tour and Travel team continues to work closely with wholesalers, domestic receptive operators and international outbound tour operators to fill shoulder seasons and need periods for the destination. Year to date the Tour and Travel team has directly engaged 2,950 travel trade buyers (travel agents, tour operators, and wholesalers) as well as travel media through various sales activities.
In partnership with Visit California, the MCCVB is also active in the California Star online training for Tour Operators. Destination training on Monterey County includes elements of Sustainable Moments messaging that speak to traveling responsibly in an effort to minimize negative impacts while preserving the destination's natural and cultural resources. Nearly 600 agents have completed the training so far.
Marzetti's Member Mentions
What our members are saying:
"Dear MCCVB Team,
Marianne says: "You make my heart sing!"
Katie says: "I'm so impressed with your professionalism and the way you support us as members!"
We so appreciate the way your dedication to your mission shows through your enthusiastic vibe and service to the community. We're also grateful for how you welcome the offerings of "the meditation ladies".  And we're excited to see Monterey County embrace sustainability, well=being and mindfulness.  We look forward to our collaboration in 2019.
With a smile,
Katie and Marianne
Member Feedback
Have a question or comment? Submit your Member Feedback here.

Welcome to our newest Members:
Wednesday, February 27th at the Monterey Plaza Hotel & Spa
Friday, March 1st, Monterey Plaza Hotel & Spa
Tuesday, March 19th at the MCCVB Office
By continuing to browse this site you permit us and our partners to place identification cookies on your browser and agree to our use of cookies for marketing. To learn more view our Privacy Policy