Travel Trade Digital Toolkit
The MCCVB is proud to work collaboratively with you to develop strong relationships and grow our mutual business opportunities promoting the beautiful coastal region of Monterey County, California. 
Our goal is to make representing Monterey County to your clients easy and to ensure you have all the tools and destination updates at your fingertips. 
Thank you for your continued interest in Monterey!  Please click away at the various sections of insights and see why…
VIDEOS
IMPORTANT ATTACHMENTS
Use the links below to download PDF files of helpful brochures and flyers.
MEDIA GALLERY & DOWNLOADABLE IMAGES
To request hi-res images of the destination to download please click HERE.
ITINERARIES
Grab Life by the Moments Itineraries
History and Heritage Itinerary
Three Days in Monterey Wine Country
ACTIVITES & ATTRACTIONS
Top Ways to Grab Life by the Moments in Monterey
Monterey Bay Aquarium (opens May 15th)
Attractions and Activities in Monterey County
DESTINATION TRAINING PROGRAM (California Star)
To access our Destination Training program through TravPro click HERE.
LUXURY MONTEREY RESORTS & SPAS
Discover extraordinary Monterey County HERE.
LATEST HOTEL RENOVATIONS
CULINARY/WINE INFORMATION
Monterey County was named as one of 2013's "Top Ten Wine Travel Destinations" in the world by Wine Enthusiast Magazine and for good reason. Learn more HERE.
Monterey County's diverse food scene has someone to offer even for the pickiest of eaters, review restaurants by category HERE.
EVENT CALENDAR
Search local events and filter by date HERE.
ROAD CONDITIONS
TAKE A MONTEREY TRIP VIRTUALLY
Enjoy these stunning images of Monterey County on your next call. Download HERE.
The Latest: NEW PRESS RELEASES
To read the latest Monterey County press releases click HERE.
CONNECT WITH THE BUSINESS DEVELOPMENT TEAM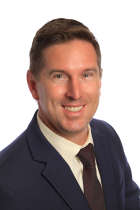 David Cater
Business Development Executive, Travel Trade
What I like most about Monterey County are the local people who give each community their distinct character.
831-657-6417
LinkedIn Profile
Search Deals & Special Offers