Monterey Bay Aquarium
Host Your Next Meeting or Event Here!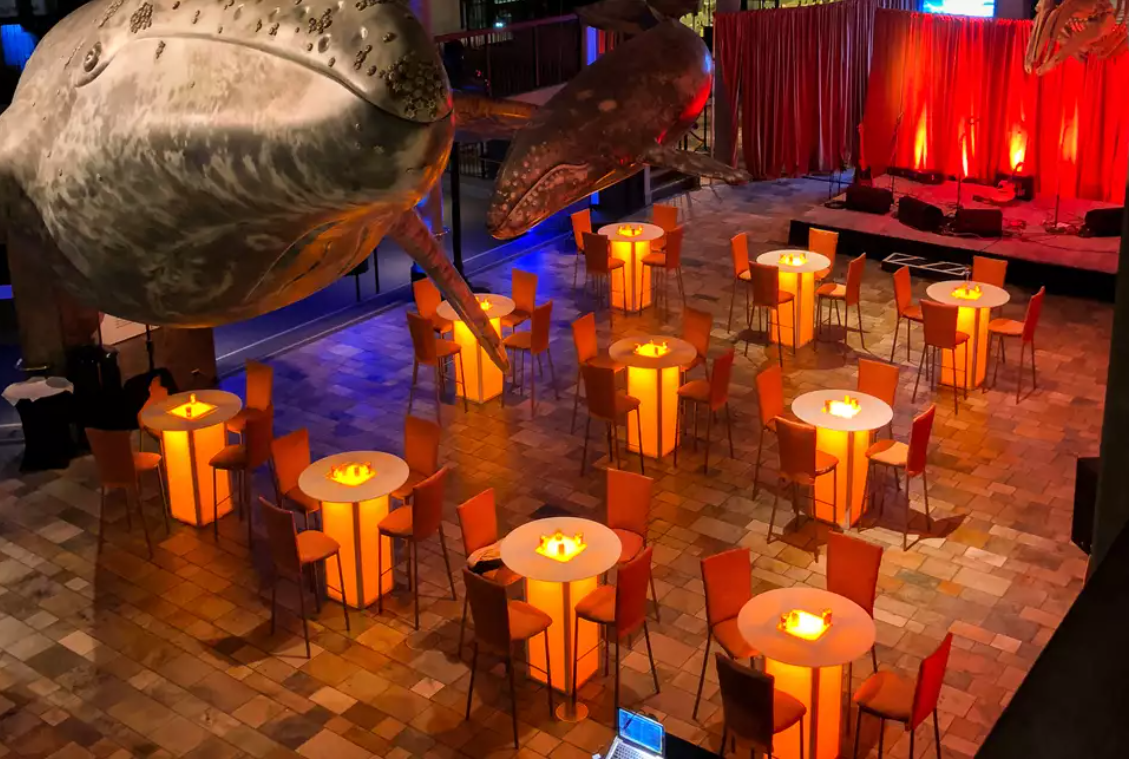 Photo Credit: Monterey Bay Aquarium
Experience the mysterious underwater world of the Monterey Bay Aquarium for your next event. Transforming from a world-renowned attraction into an intimate setting for unique event experiences, the Monterey Bay Aquarium is perfect for any event!
Host a sustainable event at the Aquarium. Delivering an experience as remarkable as the Aquarium itself. Full-service planners are at your service to assist with designing an evening filled with wonder and surprise. Choose from a range of engaging programs, including dive shows, behind-the-scenes exclusives, and unique educational opportunities led by expert guides. 
Venue Options 
The Open Sea 
Dine alongside the mysterious and mesmerizing Open Sea Exhibit, where powerful tuna speed by, sardines swirl in silvery schools and sea turtles glide lazily through an endless sea of blue. 
The Ocean's Edge 
Sit beneath the swaying fronds of our unique Kelp Forest Exhibit for a diver's eye-view of leopard sharks, wolf eels and swirling sardines. 
The Entire Aquarium  
Explore all the stunning exhibits and engaging animals the Monterey Bay Aquarium has to offer in one unforgettable evening. 
Take a Google site tour of the Monterey Bay Aquarium and see for yourself the amazing options available: 
Monterey Bay Aquarium's Virtual Experiences
For A Magical Event - Just Add Water
Monterey Bay Aquarium has created several exclusive digital experiences that work beautifully as a way to keep employees and clients engaged and inspired during virtual gatherings large and small. Plus, when you book a virtual event, you're directly supporting the Aquarium, the animals and Monterey Bay Aquarium's greater mission: to inspire conservation of the ocean.
CLICK HERE to watch and learn more about meetings and events at the Monterey Bay Aquarium.
More Virtual Site Inspections
By continuing to browse this site you permit us and our partners to place identification cookies on your browser and agree to our use of cookies for marketing. To learn more view our Privacy Policy