Monterey County CVB is excited to announce the launch of the Artichoke Trail, turning the spotlight to the region's edgiest of veggies in the run-up to National Artichoke Hearts Day on March 16. The Artichoke Trail incorporates over 20 stops, including restaurants, farm stands, and attractions that highlight the numerous ways visitors can enjoy and experience this unique vegetable in Monterey County.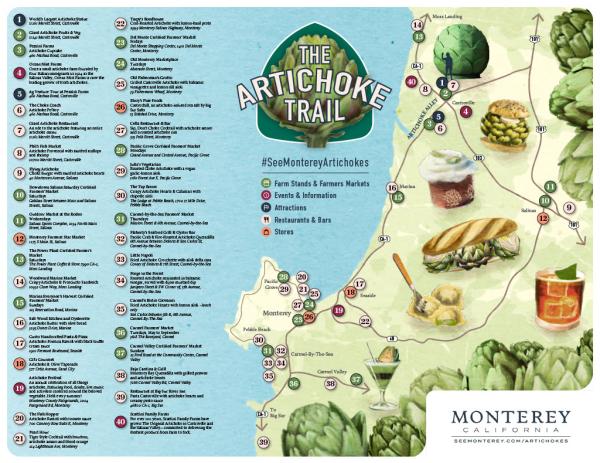 Nearly two-thirds of the world's artichokes are grown in Monterey County, which is home to the town of Castroville, dubbed the "Artichoke Capital of the World." This region, where the rich, fertile soil of the Salinas Valley meets the sands of Monterey Bay, provides the optimal growing conditions for artichokes year-round. Arguably a vegetable that has long been misunderstood, the Artichoke Trail encourages visitors to discover the versatility and importance of this regional delicacy.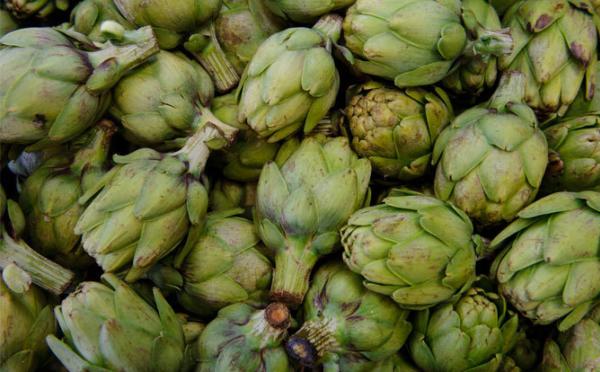 The artichoke is part of Monterey County's agricultural heritage - A vital role in the agricultural industry and a key ingredient to unique culinary experiences throughout the region. The Artichoke Trail is a path to those one-of-a-kind experiences.
Artichoke Trail stops in Castroville – which celebrates its 160th anniversary this year – make up the trail's Artichoke Alley. Notable stops found along Artichoke Alley and Highway 1 include: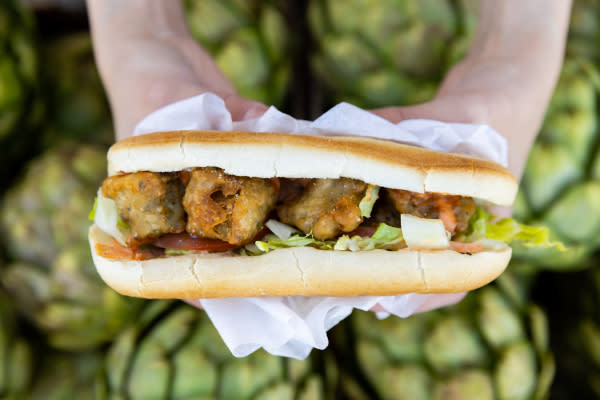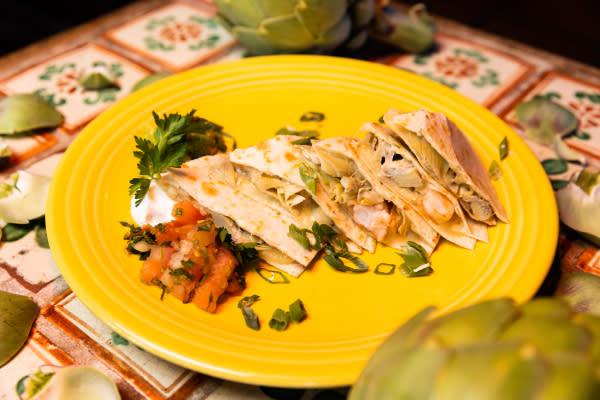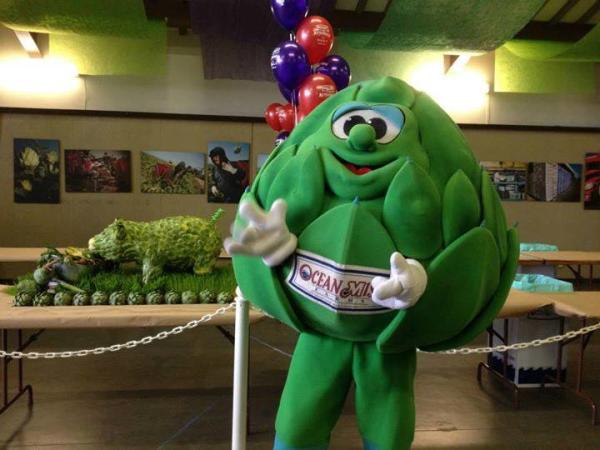 In addition to the year-round trail, visitors are invited to celebrate at Monterey's annual Artichoke Festival, held this year from June 10-11. In its 63rd year, this festival is a long-standing event in Monterey County, and even crowned Marilyn Monroe (then Norma Jean) as the first Artichoke Queen in 1948. This year's festival will include an array of family-friendly activities and culinary offerings that are sure to please the most avid artichoke lover, with the theme Thistle Be Fun!
To learn more and explore the Artichoke Trail, visit www.SeeMonterey.com/Artichokes or follow along with the Monterey County Artichoke Trail Map.