Before you can meet everyone else's goals, you need to fulfill yours. With a wealth of unmatched natural beauty, there are so many moments to be still and be inspired by the grandeur of Monterey County, making it an exemplary backdrop for an upcoming holistic wellness retreat.
Here are three essential health and wellness tips you can implement before your next meeting.
1. Take it to the Great Outdoors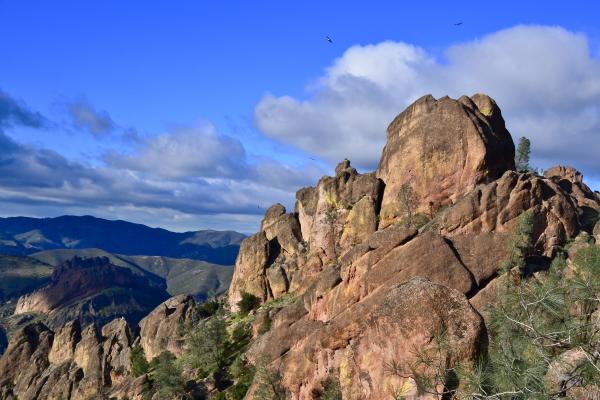 A deepened experience of self is amplified when youʻre out in nature. Take advantage of your next site visit and get your body moving while you immerse yourself in the great Monterey County outdoors on some of the best nature walks and hikes imaginable. These hikes are perfect for all levels, from the casual stroller to the seasoned mountain climber.
After your planning session, enjoy a leisurely waterfront walk at Moss Landing State Beach near the mouth of the Elkhorn Slough. Take a moment to pause and reflect, and you will likely catch a glimpse of sea otters, sea lions, and birds, as this is a dense area for all three! 
Kick it up a notch on the High Peaks Loop Trail at Monterey Countyʻs one-and-only national park, Pinnacles National Park in Soledad. This hike is considered strenuous by most, but you will be rewarded at the top with spectacular views from the top! *Please note that some parts of this trail can be very steep and narrow. Plan ahead, and bring lots of water!
A favorite hiking spot in Carmel Valley is Garland Ranch Regional Park, with some of the steepest trails in the area, glorious vistas, and great wildlife.
Another great way to experience the outdoors is to explore Carmel-by-the-Sea. There are two published guides, available exclusively for guests at Carmel hotels, that help visitors to explore while recharging body and mind. The Locals Guide to Scenic Runs, Hikes & Walks In & Around Carmel-by-the-Sea shares tips and locations to scenic paths and trails. Options include everything from a quick jog or walk to the 18-mile recreational trail along the majestic Monterey Bay. The Beginner's Guide to Mindful-by-the-Sea encourages visitors to relax and be in the moment for a more rewarding getaway.
2. Spas and Retreats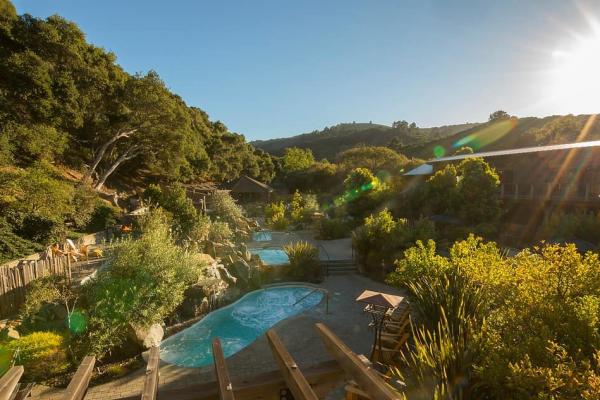 Just because you work hard doesn't mean you can't play hard in Monterey County as well! Spas and retreats are the ultimate splurges for overall inner peace and wellness. Detox, rejuvenate and fulfill your soul at Monterey Countyʻs exceptional facilities.
The Spa at Bernardus Lodge in Carmel Valley offers a unique spa experience for rejuvenation, inspiration, and indulgence based on the turn of each season. Their compilation of services on the solstices and equinoxes integrates these celestial reminders to take time for ourselves; reflecting on the past, renewing for the future, and optimizing balance. Indulgent spa experiences can also be found at Pebble Beach Resorts, DESUAR Spa at Casa Munras and Vista Blue Spa at Monterey Plaza.
Find inner peace at the suitingly named Refuge in Carmel. This tucked-away wellness paradise is also America's first co-ed outdoor relaxation spa, offering ultimate relaxation through a three-step thermal-cycle featuring a sauna, steam room, cold plunges, warming pools, and various lounging areas. Repeated use of the Refuge thermal cycle soothes aches and pains, speeds up metabolism, and enhances muscle recuperation - Just what you need for a rejuvenated you!
Big Sur Salts now offers a unique yoga experience that harmonizes the serenity of the ocean with the mindfulness of yoga. Aqueous Yoga promotes well-being and skin rejuvenation in custom yoga pools are filled with purified Big Sur salt water.
3. Fuel Your Body and Soul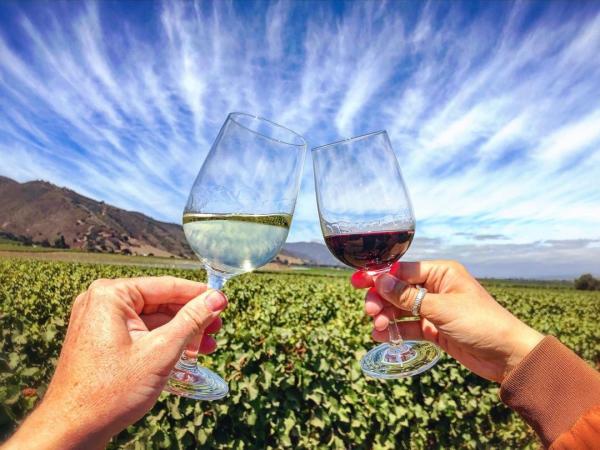 Photo courtesy of @DrinkMonterey
Before you wrap up your work trip, enjoy an abundance of locally-sourced produce from the Salinas Valley, often referred to as the "Salad Bowl of the World," and responsibly procured seafood from the Monterey Bay.  The food and wine are as fresh and local as it gets in Monterey County. 
This means that pretty much anywhere you go, you are bound to find good food to feed your body and soul. Dine on sustainable seafood straight from Monterey's harbors. Tour a farm, then savor its organic produce at local restaurants. Buy wine straight from the winemaker, then picnic amidst the grapevines. Wellness truly starts with taking care of yourself, so feed yourself well at restaurants like Café Fina on Old Fishermanʻs Wharf, The Haute Enchilada in Moss Landing, and Salt Wood Kitchen & Oysterette in Marina. 
Good food for the soul also includes pastries from artisan bakery Sweet Elenaʻs in Sand City, where everything is made from scratch and a whole lot of love, home-cooked soul food that fills you up with warmth from Michelleʻs Soul Food Kitchen in Seaside, and a glass of organic and sustainably grown small-batch wine from family-owned Odonata Wines in Salinas.
Monterey County is truly a getaway to find your best self and reprogram your mindset for tackling projects and tasks to come in the new year. If you'd like more information on how to plan your next meeting while incorporating wellness activities, click here.