The world needs more room to play, because in all its infinite forms, play is that little spark that gives the rest of our lives meaning.  
Carmel Valley Ranch has long been a place to rekindle romances, reunite with friends and family, revive spirits, even rethink companies. And now, after a resort-wide reimagination, we're more playful than ever before.
Here are three new things we think you'll love to do at The Ranch—along with one thing you might not want to do.
1. Visit The Creamery.
An on-site creamery is something you'd never expect to find at a resort—but at The Ranch, we've always liked being a little different. This is where milk from our goats is transformed into delicious cheese that is "imported" all the way from the pasture out back. It's an interactive experience, with surprise pop-up tastings, pairings, and demonstrations from our resident cheesemaker. You can learn to make your own cheese, try ice cream and yogurt, and even meet the goats!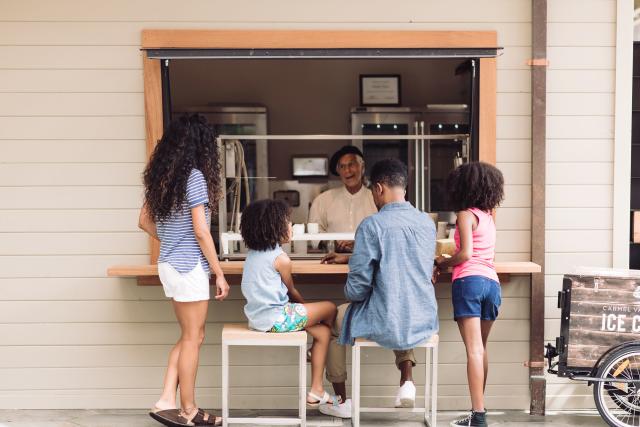 2. Marvel at The Market.
Adjacent to our Creamery, this is a social hub where you can gather, discover, and taste the local bounty. In addition to our own cheese, there's honey from our buzzworthy apiary, and other hand-crafted treats grown and made right here. And it's all orchestrated by our artisans in residence—including a gardener, fisherman, and beekeeper—who host tastings and presentations. Grab an espresso. Socialize over wine and beer. Try another sample. There's no rush to check out at this market.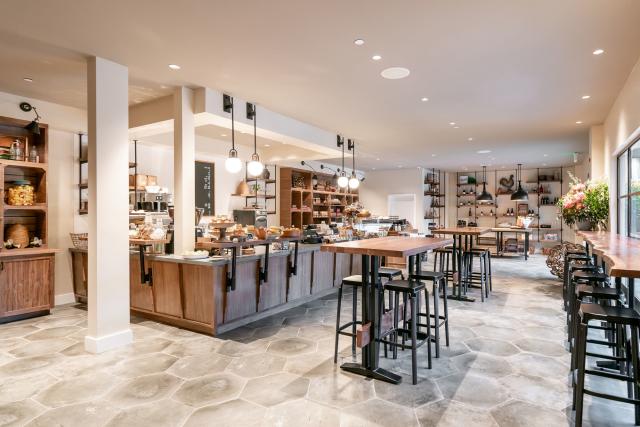 3. Get serious about play.
Well, not too serious. But we have new activities among the wonders of the Carmel Valley—like watching with wide-eyed excitement as a falcon or hawk swoops down toward you, or trying your hand at hatchet throwing (yes, really). And that's not even getting into golf, tennis, our Artisans and Artistry series, children's camps, and other memories waiting to be made.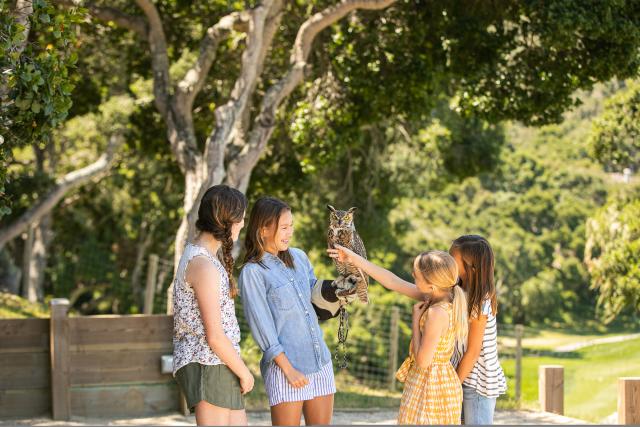 What could you possibly not want to do at Carmel Valley Ranch? Well, we've redesigned our guestrooms—all of which are suites¬—so you just might decide you don't want to go out at all. And we wouldn't blame you one bit, because with valley-inspired interiors that bring the outdoors in, private decks for stargazing, and romantic fireplaces, a nice night in sounds mighty tempting, too.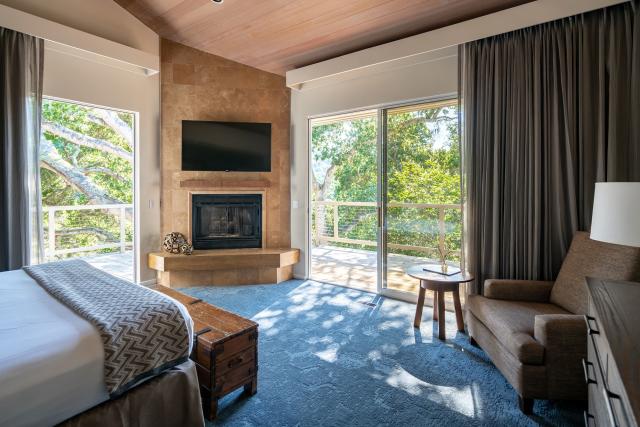 To learn more about our reimagination, or book your stay, visit www.carmelvalleyranch.com.