Monterey County is such a special vacation spot, for so many reasons—the iconic Highway 1, sweeping vistas of Pebble Beach, white sandy beaches in Carmel-by-the-Sea and rolling green valleys in Salinas and Carmel Valley. One must-do on your next trip to Monterey County has to be wine tasting. But where to taste when you have the kiddos along? To make sure they have fun and that you do too, check out our list of top kid-friendly tasting room options. Then visit and decide for yourself which are the winners with your family. Also be sure to check out other family friendly activities here. 
Explore a Whimsical Chateau
An obvious first stop, and for good reason, is Folktale Winery and Vineyards. The idyllic, castle-like tasting room will transport you and your family to a fairytale land. While the kids enjoy the beautiful lawns and games nearby, settle in with one of Folktale's expert wine educators as you explore their Sparkling Rose, Viognier, Chardonnay and Pinot Noirs. Their Folktale Flight and Reserve Flight are two options. Wines are also available by the glass, or by the bottle.
Soak in some Rays
A little further down the road in Carmel Valley, you'll find an array of tasting room options in quaint Carmel Valley Village. One special go-to for fabulous wine and kid-friendly fun is Joyce Vineyards Tasting Room, which shares an outdoor space with both The Wine House and Testarossa Winery. Joyce offers up weekly tasting flights in addition to wines by the glass and cheese pairings. Grab a seat outside under the valley sun and hang out on one of multiple outdoor patios while you sip wine and enjoy a game of bocce ball or corn hole with the family. This spacious outdoor patio is perfect for wine tasting and you can catch some shade under an umbrella as you relax by the water fountain, or cozy up by a fire pit. Non-oenophiles can cool off with a fresh brew at The Wine House. Other beverages are available too, such as tasty herbal tonics and lemonades. Testarossa Winery serves up acclaimed Chardonnays and Pinot Noirs, for which Monterey County is best known.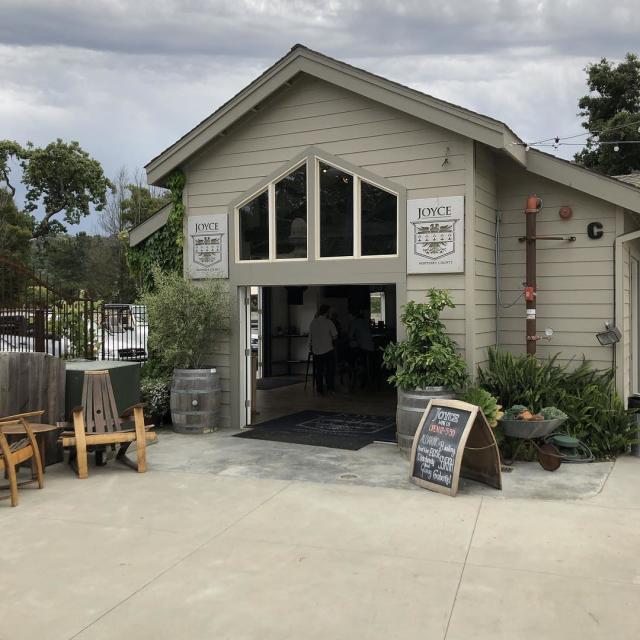 Sip & Spot Local Wildlife
Spot a sea otter or perhaps a whale spouting as you sip one of 95 local wines overlooking the Monterey Bay on historic Cannery Row in Monterey. At A Taste of Monterey, the kids will enjoy spotting the local wildlife in and on the bay from the wall of windows, as Mom and Dad peruse the local wine and beer selection, and perhaps try a flight. Several tables line the windows, making for a magnificent viewing opportunity as you embark on a Monterey County wine tasting adventure. Housed in a historic sardine cannery, A Taste of Monterey's flagship tasting room serves up a glimpse back in the history as well as the heritage of the many local wineries represented here. Kids will also enjoy noshing on nibbles from a diverse menu that includes nachos, house made sausage and a variety of salads and flatbread pizzas. Truly something for everyone, even your picky eaters. An assortment of non-alcoholic beverages includes yummy treats such as prickly pear lemonade, local root beer and sparkling apple juice.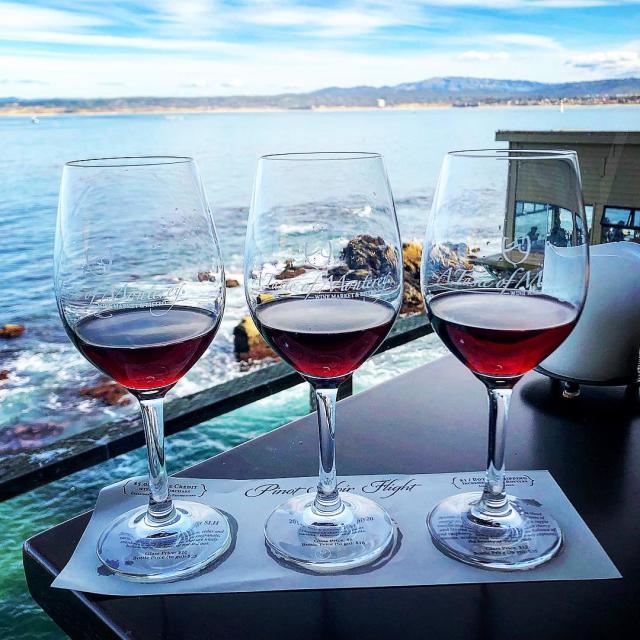 Head for the Hills
Just south and east of Monterey on the famed River Road Wine Trail, which runs parallel to Highway 101, you'll find Hahn Estate Tasting Room. Here you'll get the full Santa Lucia Highlands experience, where they say that the only thing better than the view is the wine. This is a perfect pick for the fam because guests of the Tasting Room are encouraged to bring along a picnic, soak in the sun and the sweeping views on the deck and enjoy a variety of Hahn family wines. With a diverse portfolio of wines and a variety of options to make the most of your time in the Salinas Valley, Hahn Estate Tasting Room is a must-do on your next trip to Monterey County.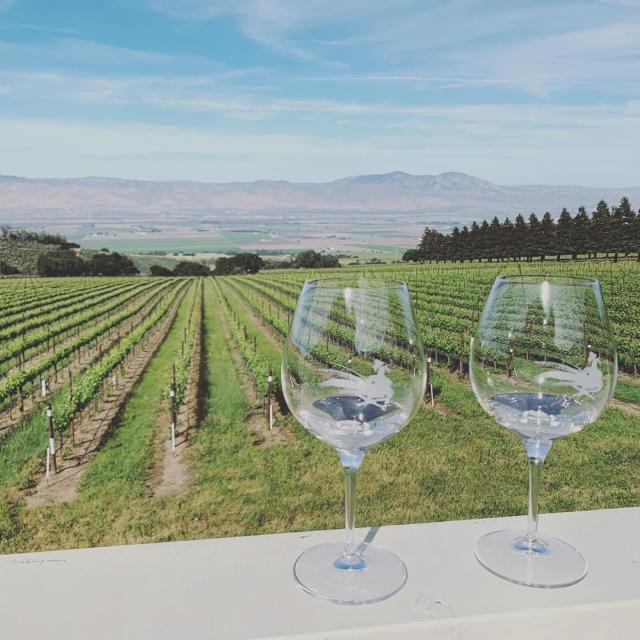 And when you've decided it's time for a return trip, next time perhaps without the kids, check out our 5 Reasons Why You Need (Deserve) A Mommy Getaway in Monterey.