Nobody wants to miss the big game and lucky for you we have found some hot spots where you can watch your favorite NFL (or college) team. Each of these places offer the NFL Sunday Ticket, so, if you aren't attending an official watch party, be sure to get to the bar well before game time to claim your seat (and your screen).
Here's our round-up for some of the best places in Monterey to holler "touchdown!"
Peter B's Brewpub
With a plethora of flat screen TVs, home-brewed beer and incredible deals there's no better place to catch the game than Peter B's Brewpub. On Sundays (September- December) from 9:30am to 11am fans can indulge in an NFL style breakfast for just $8. Tantalizing options include items like brioche French toast, breakfast burritos and banana pancakes. Don't miss out on $5 pints all day Sunday and their killer Happy Hour from 4pm-6:30pm every day of the week!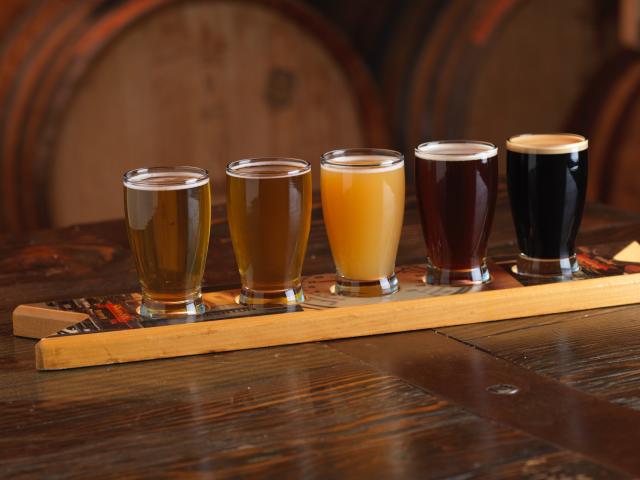 Alvarado Street Brewery
September marks the start of football season and Alvarado Street Brewery is one of the best spots to watch the game and enjoy a beer. 
Alvarado Street Brewery & Grill is a neighborhood brewpub with an emphasis on West Coast style, hop-forward ales as well as Belgian influenced and experimental styles of craft beer. You are bound to find a new favorite brew while cheering on your team at the outside beer garden. The food menu is as delicious as their beer menu with items like clam chowder, pork belly poutine and a cookie skillet.
Knuckles Sports Bar
Celebrate Football season at Knuckles Sports Bar! Individual speakers are at each table so you can tune into your own game from one of the 24 screens. Game Days will bring an array of specials on burgers, beers and cocktails. Knuckles opens at 11:30am on Saturdays and 9:30am on Sundays throughout football season.
Turn 12 Bar & Grill
Post up at Turn 12's pewter bar and tune into one of the many TVs above. Check their Facebook page for updates on the sports schedule and drink specials. May we recommend the Turn 12 Burger and Turn 12 Pizza?
Britannia Arms Pub & Restaurant
Never miss a sporting event at Britannia Arms, where you can watch multiple games at once on their huge projector screen and six high-definition televisions. Don't forget to pair your most anticipated game with some great British pub fare like fish and chips, bangers and mash and Shepard's pie. The "Brit" also features 24 beers on tap as well as a full bar.