Surfing was recently declared California's state sport, so what are you waiting for?
Catch some waves at one of Monterey Bay's many beaches! And with California Surfing Day coming up on September 20th, there's never been a better time to hit the water. Monterey County is a cut above the rest in terms of surfing opportunities due to its scenic beaches, reliable waves, and plenty of offerings for both beginners and experts. Now remember: the surf can get powerful in Monterey County, so not every beach is perfect for water recreation. Below are a few that are favorites among locals and visitors alike!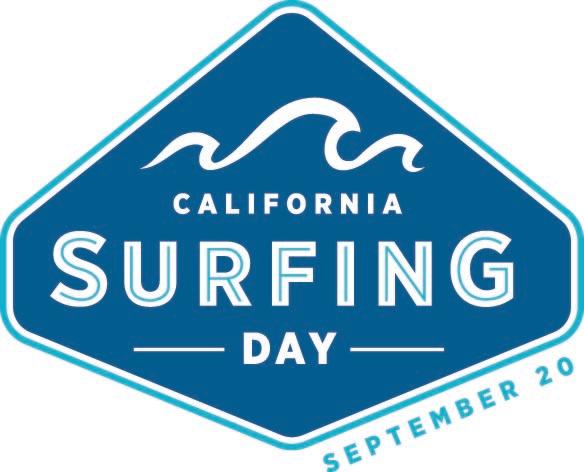 Asilomar State Beach
There are few surfing spots in Monterey County as popular as Asilomar State Beach. The consistent waves and wind bring surfers here on a daily basis. But surfers aren't the only ones in the water: with plenty of wildlife in the area, you're bound to also see kayakers dot the water, looking to get an up-close look at a wide range of marine creatures.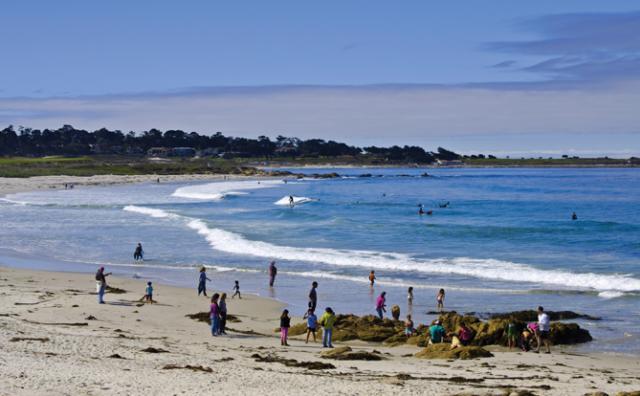 Carmel Beach
Not to be confused with the nearby Carmel River Beach, Carmel Beach is famous in the area for its pitch-perfect surfing conditions. If you're surfing later in the day, make sure to take a minute to appreciate the sun setting. Carmel Beach's renowned sunset views make it a local favorite.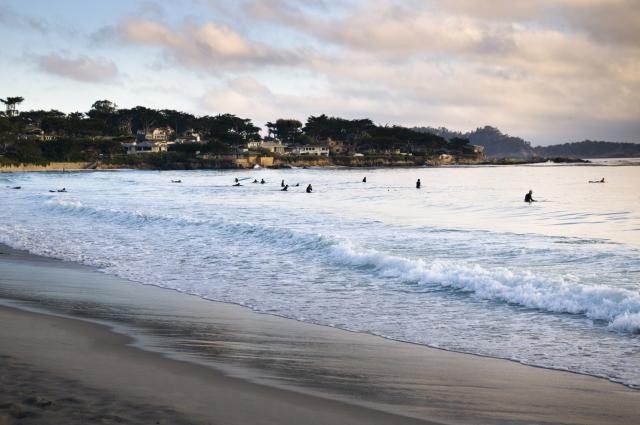 Monterey State Beach
Monterey State Beach's welcoming surf make it a great spot for all types of surfers, even novices. The name of the game here is water recreation, so expect to be joined by scuba divers, kayakers, and swimmers who've also decided to enjoy this inviting stretch of shoreline.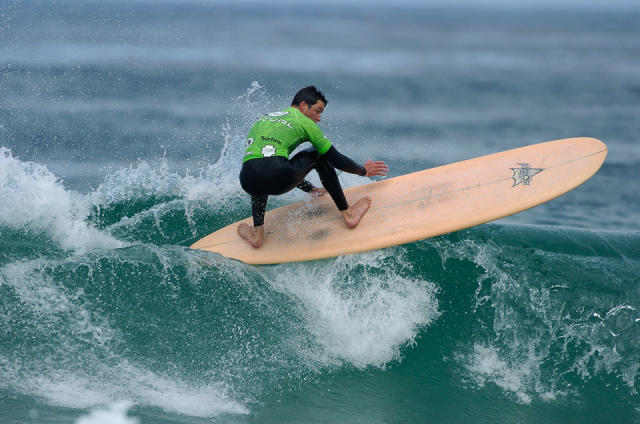 Lovers Point
With waves as inviting as its name, it's no wonder Lovers Point has become a favorite spot for surfers. And with scenic wildlife, picnic space, and a volleyball court, it's also perfect for those who want to do more than just surf. It's even the starting point of the "Kelp Crawl" portion of the Triathlon at Pacific Grove!
Sand Dollar Beach
Sand Dollar Beach is one of Big Sur's best and only surfing spots, with lovely, consistent waves year round. Once you're done ripping up some waves, take a peaceful walk through the Jade Cove at the other end of the beach.
Marina State Beach
The winds at Marina State Beach are famous, so of course it's a favorite spot for surfers. Because of the beach's riptides and its lack of a lifeguard on duty, it's a surf spot best suited for experienced surfers. And don't be surprised if you look out a little beyond the surf and see dolphins playing in the waves!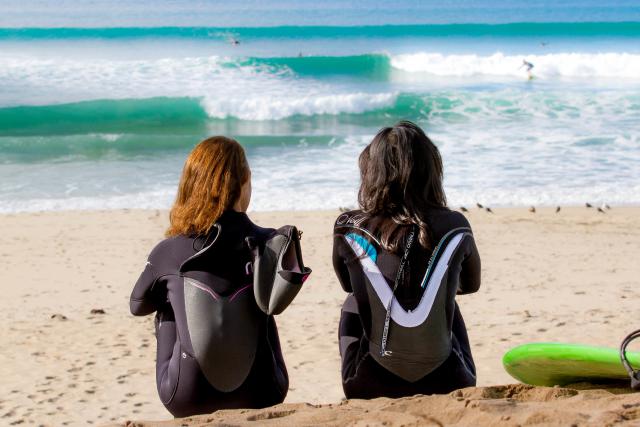 From lovely wind, reliable waves, and scenic views, Monterey County really is a surfer's paradise. So what's stopping you? Grab your board, wetsuit and enjoy the water!