Who knows Monterey best? Locals do. We asked locals what they love most about Monterey County. Whether you're a resident looking for new spots or a visitor looking for some local gems, meet our Monterey locals and hear their recommendations of the best things to do. 
Every month we'll share favorite local spots to eat, shop, drink and explore outdoors in our series, Inside Monterey. Now is the moment to explore an unknown side of Monterey County. Get the inside scoop from the people who live here and start adding these local favorites to your next itinerary.  
This month we have the Monterey Bay Half Marathon and we spoke with our local Monterey County resident Marc Rodriguez. Marc has been an avid runner for a decade now and is running his second Monterey Bay Half Marathon. The Monterey Bay Half Marathon is an out-and-back course beginning in historic downtown Monterey, running along Steinbeck's Cannery Row, and next to the beautiful Pacific Grove shoreline. It's a celebration of community, resilience, and the breathtaking landscapes that define Monterey County.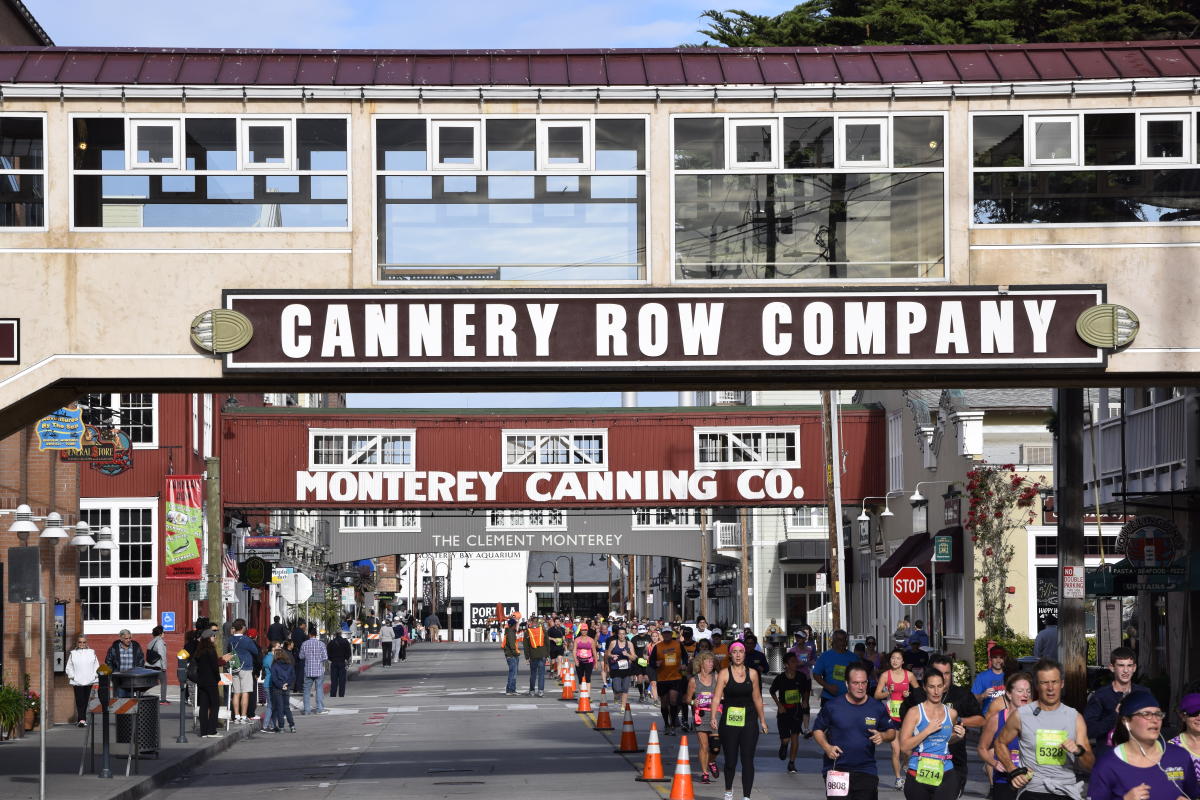 Meet Marc Rodriguez
Marc Rodriguez, originally from Gilroy, returned to Monterey County in 2015 to attend CSUMB for college, where he ran NCAA DII Cross Country. Following his graduation, he secured a full-time position with the City of Monterey's Recreation Department. In addition to his main role, Marc held another part-time job in Marina throughout his four years of college, and is a 9 year Monterey County local runner.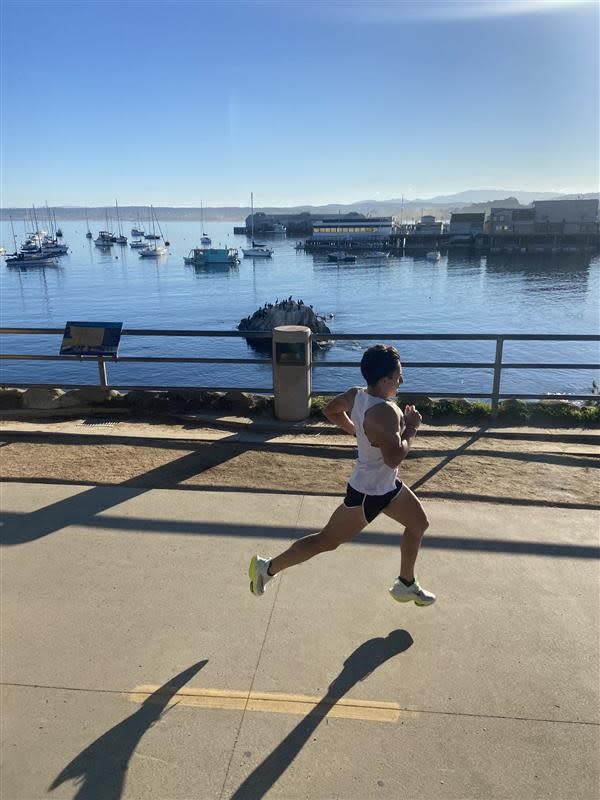 Tell Us About Your Journey with the Monterey Bay Half Marathon (Nov. 10 - 12, 2023) and Favorite Spots to Run in Monterey County
"I live in downtown Monterey steps away from City Hall, so I have the chance to run the course itself every day. I prepare by running, memorizing the segments of the racecourse and drilling in the turns in Pacific Grove and Monterey. I am also an avid racer and try to run 50-70 miles a week, covering a lot of ground and I try to keep my runs exciting which is not hard to do in Monterey County. By far my favorite place to run is the Recreation Trail starting/ending at Lovers Point in PG extending to Marina/Moss Landing. I've run every inch of it several times."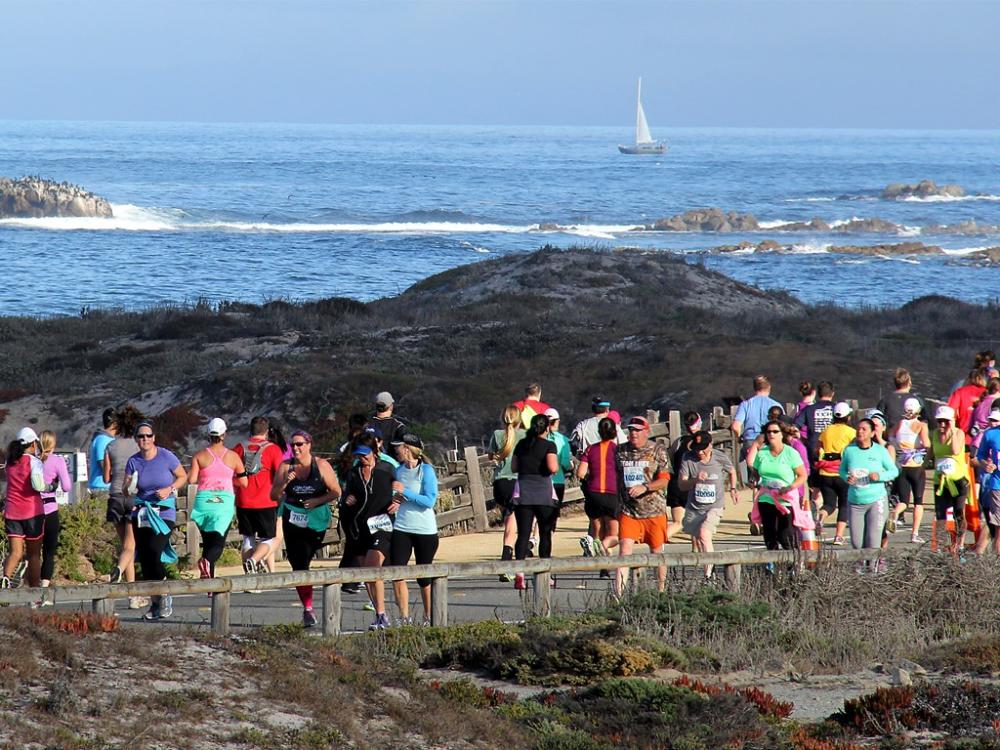 What Do You Love About the Monterey Bay Half Marathon?
"The Monterey Bay Half Marathon is an amazing race that has everything a runner could ask for. It offers the most beautiful sites, an ideal race climate suited for a runner's success, and the best support. The expo and bib pickup at the Monterey Conference Center are invigorating, with thousands of runners gathered in one place. Walking into the Conference Center and seeing the beautiful building set up to welcome and support runners sets the tone for race day the next day."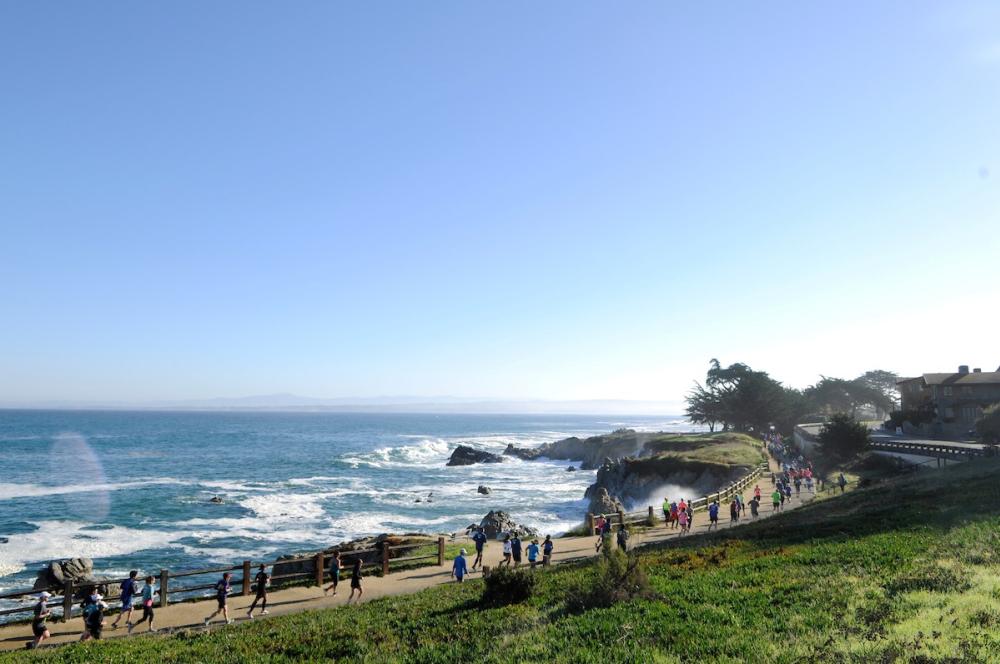 Any Tips for Those Interested in Running Half Marathons?
"For those interested in running half marathons, my best advice is to make it enjoyable. Running can be challenging, but it becomes much easier if you bring a friend, run somewhere beautiful, or give yourself a reward. Consistent training will make the miles and time on your feet easier, and you'll walk away with a sense of accomplishment for achieving a significant goal."
What Personally Motivates You to Run?
"Running for me is the greatest amplifier in life. It pushes me to become better, faster, and stronger every day. The sense of community I gain from running is also a great motivator. I love to run because it has given me discipline and success in things outside of fitness. It has pushed me to be better in all aspects of my life by teaching me what you put in is what you get out. It has helped me build relationships with some of the most important people in my life and I owe it to this activity, that's why running is an easy choice for me."
Favorite Local Restaurants in Monterey County
"One of my favorite breakfast places is Daddy's City Diner in Marina, as well as Marina Donuts & Bagels. I have also been loving Ad Astra Bread Co., which recently opened in Monterey, for some coffee and pastries. Another spot I enjoy is First Awakenings in Monterey. However, nothing beats a post-run beer at Other Brother Beer Co. in Seaside. It offers great food and beer options in an awesome environment! They also support an awesome run club called the Other Runners, which starts on Wednesday nights at 6 p.m. outside of Other Brother."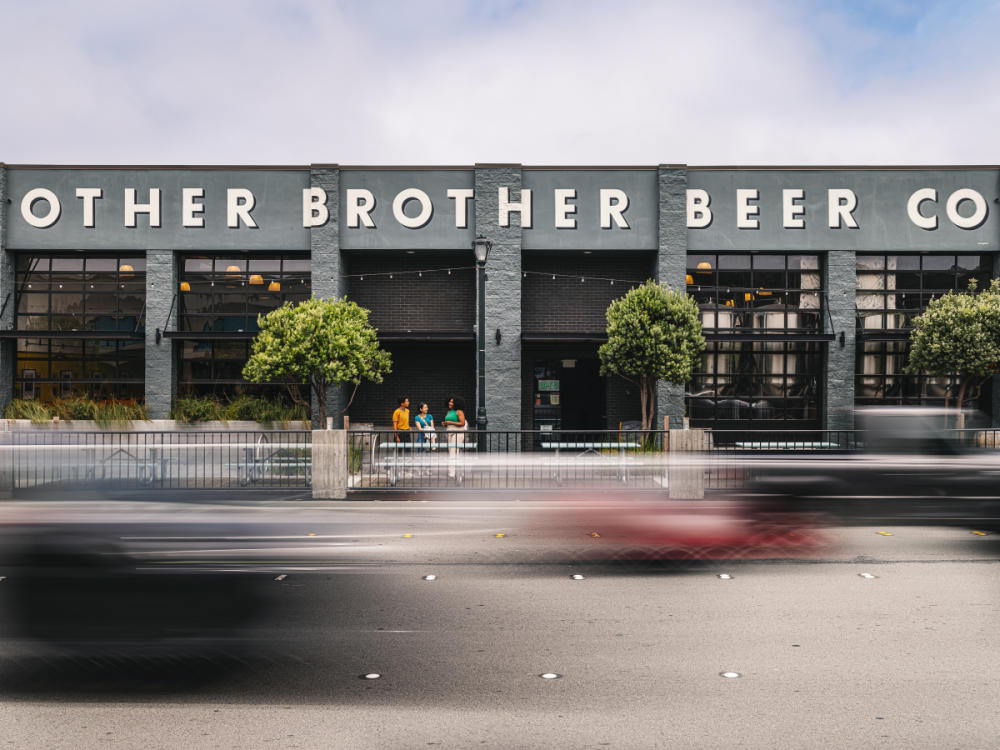 Favorite Way to Spend A Day Off in Monterey County
"My partner and I love to get coffee with the best views, and one of our favorite spots is on the drive down Big Sur. We stop at COAST Big Sur, which is down Highway One, and enjoy the stunning views and hikes. On relaxed Sundays, when we're not hiking in the area, we like to take trips to Carmel-by-the-Sea. One of my favorite things to do is grab some coffee and pastries from the Carmel Bakery and relax by the beach. But nothing beats our favorite activity: visiting the Refuge in Carmel, where we can unwind and enjoy all the amenities of the outstanding spa."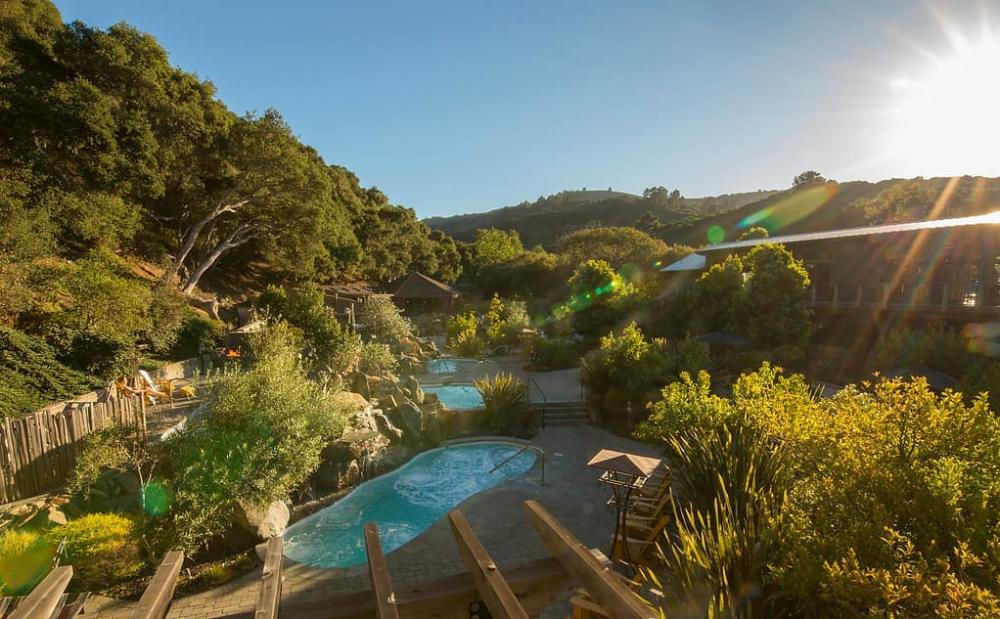 Best Ways to Experience Monterey County's Natural Beauty
"The best ways to truly immerse yourself in the scenery is to step out of the car and explore on foot, hike, or on a bike. I recommend cycling the Recreation Trail, spanning from Marina to Pacific Grove, whether on an E-bike or any other type. For hikers, explore the numerous trails in Fort Ord National Monument, stretching from Marina to Seaside, Monterey, and parts of Salinas. Climb Toro Park for panoramic views of the Central Valley or venture coastal to Big Sur. In Carmel, discover avenues with steep climbs or approachable footpaths through Garland Ranch Regional Park."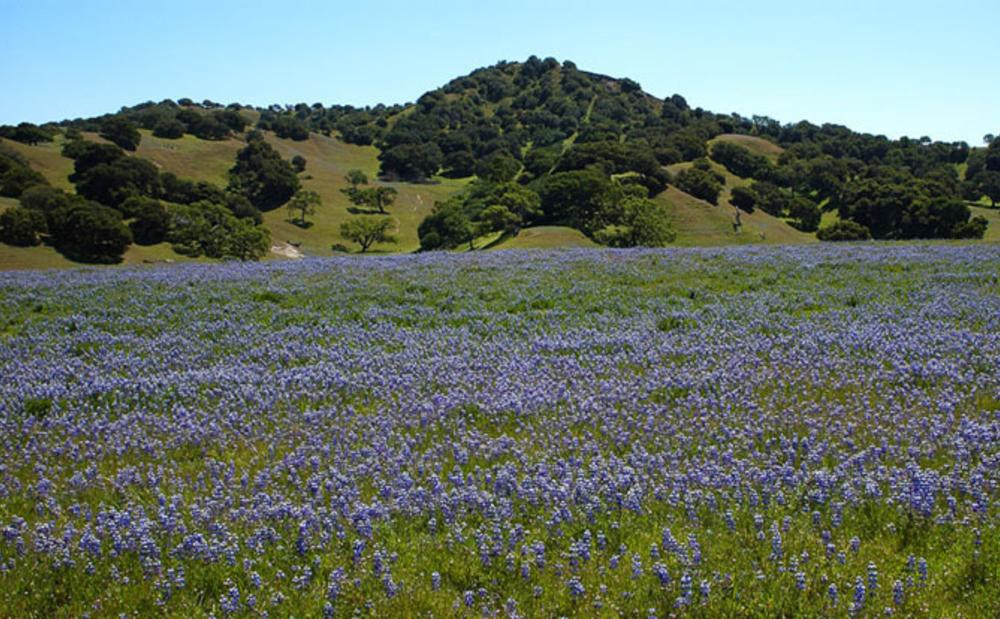 Insider Tips from Monterey Locals for First-Time Visitors
"Don't miss the Monterey Bay Aquarium—a must-do! Experience the real flavor by exploring stunning shorelines like Moss Landing, indulging in whale watching from the harbor, or taking a scenic drive down Highway One. For a cozier retreat, immerse yourself in the endless charm of Carmel Valley's wineries, where you'll encounter incredible people and create unforgettable memories."