Who knows Monterey best? Locals do! Whether you're a resident looking for new spots or a visitor looking for some local gems, meet our Monterey locals and hear their recommendations of the best things to do in the destination.  
Every month we'll share favorite local spots to eat, shop, drink, and explore outdoors in our new series, Inside Monterey. Now is the moment to explore an unknown side of Monterey County. Get the inside scoop from the people that live here and start adding these local favorites to your next itinerary.
This month, we spoke with Darryl Choates, owner of Deja Blue Soul Food Restaurant and Club.
MEET DARRYL CHOATES
Darryl was born and raised right here in Monterey County. He has been a Monterey County resident for over 60 years and served as a council member for the City of Seaside for 16 of those years. He worked several different jobs in the area, including delivering papers for the Monterey Herlad working at the local Fareway Grocery for 25 years. Years later, Darryl put in an application from the County's Request for Proposal for a new grocery store on the former Fort Ord. He was awarded the business out of 115 applicants and opened Ord Market, which operated a grocery store, a U-Haul trailer business, and eventually turned into a Shell gas station.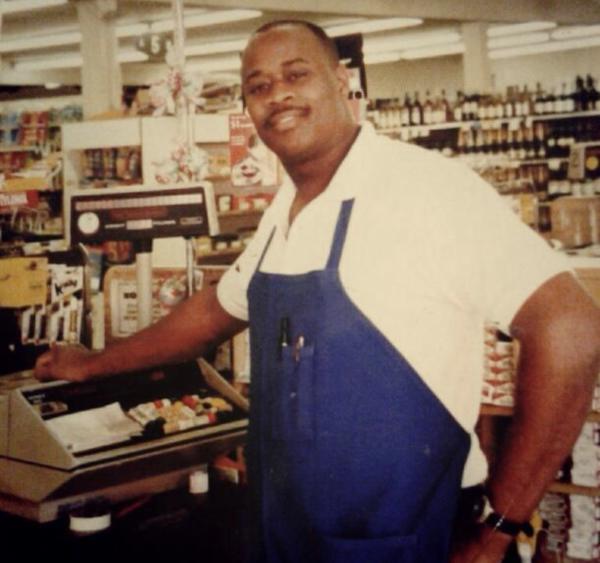 Then, in February 2020, Darryl decided to sell all three businesses to fully dedicate his time to Deja Blue.
TELL US ABOUT DEJA BLUE! WHAT MADE YOU OPEN A BLUES, JAZZ AND COMEDY CLUB?
After deciding to retire and sell my three businesses, I wanted to give back to the community. Deja Blue was that connector to bring the community through music and laughter. We feature free live music four times a week, featuring local artists from across the Central Coast. We also have some of the best soul food you'll ever taste, and we'll make sure you have a good time!
FAVORITE LOCAL RESTAURANT(S) IN MONTEREY COUNTY
Some of my favorite places to eat in the area are Marisco Mexican Food, Breakfast Club, Yama Sushi Bar, La Tortuga and of course, Deja Blue's amazing soul food! The menu features soul food classics like fried catfish, hush puppies and collard greens.
FAVORITE LOCAL TALENT AND FAVORITE PLACE TO LISTEN TO LIVE MUSIC (BESIDES DEJA BLUE)
At Deja Blue, you can find the following talent for FREE and I mean talent: Leon Joyce (drums), Scotty Wright (singer), Lee Durley (singer), Tony Lindsay (singer), Paul Braining (guitar). Check out the live music and comedy schedule here. If I'm not at Deja Blue, I enjoy spending an evening at Sly McFLy's in Monterey on Cannery Row for other great artists as well.
FAVORITE STAYCATION
With great service, food, and drinks, I enjoy staying at Monterey Marriott or Embassy Suites Hotel in Seaside. They are both great places to wind down and have a night to myself after another busy day.
INSIDER TIP FROM MONTEREY LOCALS
California and the Central Coast have some of the best dining spots and a variety of food options from different cultures, you just must know where to look. I suggest that people try as much as possible! Stop at Deja Blue for live music and a good meal. We'll take good care of you and treat you like family.