Who knows Monterey best? Locals do. We asked locals what they love most about Monterey County. Whether you're a resident looking for new spots or a visitor looking for some local gems, meet our Monterey locals and hear their recommendations of the best things to do in the destination. 
Every month we'll share favorite local spots to eat, shop, drink and explore outdoors in our new series, Inside Monterey. Now is the moment to explore an unknown side of Monterey County. Get the inside scoop from the people that live here and start adding these local favorites to your next itinerary.
Since the Big Sur Food & Wine Festival is right around the corner, we spoke with one of the culinary talents involved in the event, Kari Bernardi, Chef and Owner of Super Natural Foods Company in Carmel.
MEET KARI BERNARDI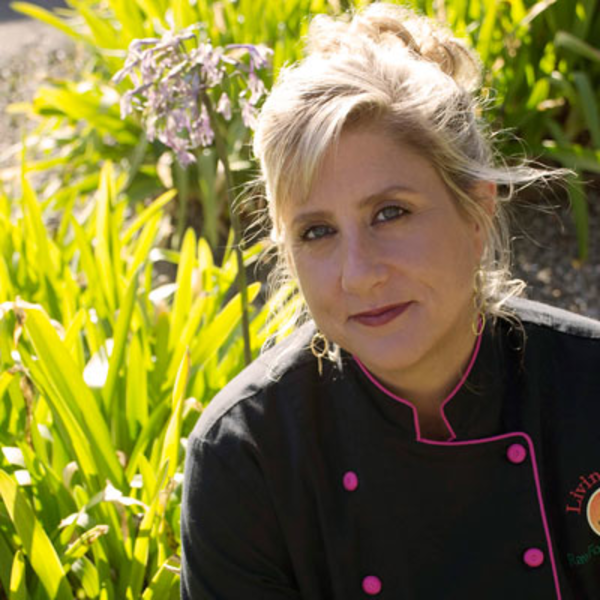 Kari was born and raised in Monterey County and has always called the area home. She spent some years away on the coast of Mendocino working as a Culinary Instructor and Director of a Culinary Institute but always knew that one day she would return home to the Monterey Peninsula. In her career, she's taken a number of chef jobs across the US and abroad, but nothing ever captured her heart like the pristine coastline and magical forested mountains of Monterey County.  
Living here in the "Salad Bowl of the World" made it easy for her to find fresh fruits and vegetables year-round that she could build her recipes and healthy menus with. She started following a predominantly plant-based diet when she was a teenager which led her to her passion for making healthy vegan foods in the kitchen. For years, she has worked with Salinas Valley producers and other international agricultural companies to create recipes and demonstration videos to showcase their products.  
She started Super Natural Foods Company in Carmel about a decade ago to produce delicious vegan and gluten-free foods that were healthy and that she knew people would love. She currently sells her grab-and-go products locally at the Cornucopia Community Market, Hacienda Hay and Feed, and Elroy's Fine Foods. She is hoping to expand her reach to other stores in 2023 with her newest food company adventure, Peanut Better Bars. 
WHAT MAKES BIG SUR FOOD & WINE FESTIVAL SO SPECIAL?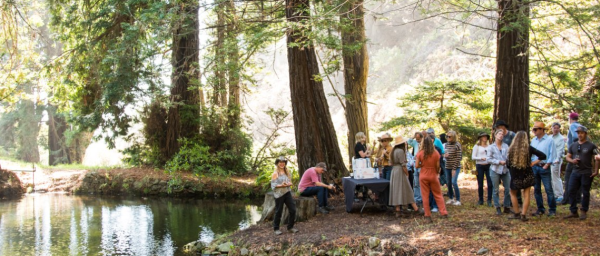 I think what makes BSFW so special is we are an ALL-VOLUNTEER non-profit organization that helps fund multiple Big Sur community needs. Its intention is to stimulate the local economy and donate event proceeds to support local nonprofits that benefit health, safety, education and the arts. Learn more and view all festival events and pop-ups here.  
I have been participating in the BSFW Festival for years. I have volunteered as a Chef Coordinator, a Presenting Chef at multiple events, an Event Captain, and a Committee Member. This year, I am serving as the Event Captain for Hiking with Stemware on Friday, where guests will join us for a hike that leads to a chef or winemaker at every turn. After each taste or sip, the group continues on to the grand finale which includes a sit-down lunch in a beautiful location. A workout should always be rewarded with breathtaking views and incredible flavors! I will also be leading the Live Auction on Saturday this year, there are about 20-30 lots that can include items such as intimate dinners, music tickets, unique travel experiences, wine, lodgings, art and so much more, all for a good cause. View all festival events here.  
The BSFW is one of the tastiest experiences one can have while visiting Monterey County. I feel the event is especially important now after many other funding streams have dried up and the need for programs that support health, safety, education, and the arts still must be funded to operate. A list of the community recipients and funding given to date can be found on the website www.bigsurfoodandwine.org. Some of this year's events may still have tickets available for purchase on-line. I always recommend to my friends to sign up on the mailing list and then you will get a heads up on when tickets go on sale for the next year's festival.
FAVORITE RESTAURANT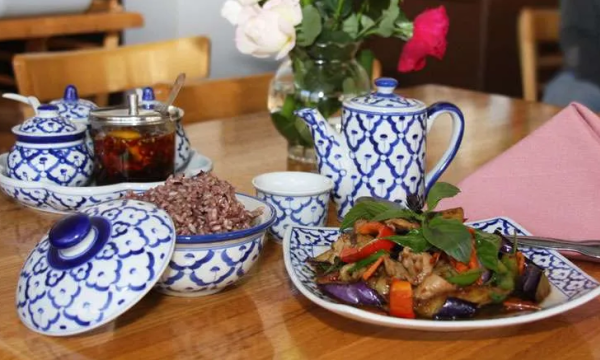 I have to give a shout-out to the restaurants in Carmel, Carmel Valley and the Big Sur Coast because I live and work on this side of the County.  And with that being said, I often bring people that are visiting me to Hula's Island Grill down on Lighthouse in Monterey because they have numerous vegan, vegetarian and gluten-free options as well as all kinds of fish and meat if people want that. They also have a selection of fun cocktails and other non-alcoholic beverages. I also love to meet up with friends for a casual lunch or dinner at Baan Thai in Seaside.  
FAVORITE PLACE TO SHOP FOR LOCAL FOOD
We are a mecca for fresh foods here in our county and I think most of our grocery stores also carry an array of curated local goods. I tend to shop at "Mom and Pop" owned businesses where I can develop long-term relationships with the family and their staff. And of course, I absolutely love our farmer's markets-it seems I can find one almost any day of the week if I am willing to drive a little bit. One of my favorite farmer's markets is in Carmel Valley, every Sunday you can find produce, prepared foods, flowers, gifts, and clothing there!
FAVORITE ACTIVITY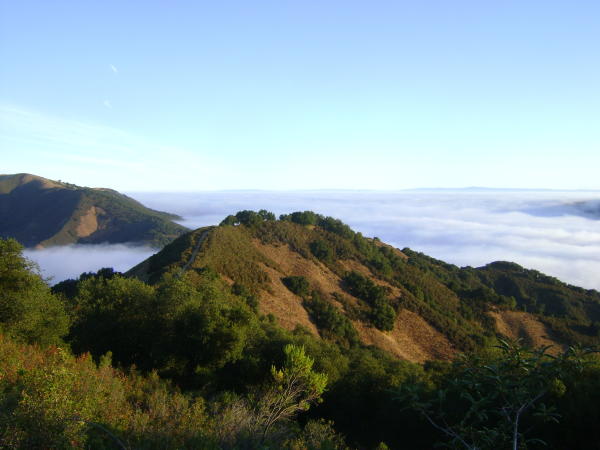 On my dream day off you can find me hiking in the hills of Garland Park with friends, taking a yoga class, cruising my bike around, watching the sunset at Carmel Beach, and enjoying some nice wine and snacks while looking at the ocean.
STAYCATION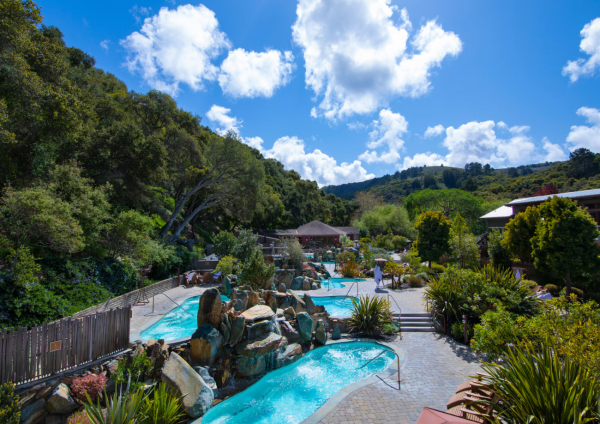 I love to stay at my own home in Carmel Valley and bask in the sunshine and listen to the birds sing and do things our visitors might do like go to a nice restaurant or visit  Refuge for the day.  
INSIDER TIP FROM MONTEREY LOCALS
You can't do it all in one trip and you don't have to! You can always return, and most people do year after year because you find something special about this place that you just don't find anywhere else.