Monterey County CVB is pleased to announce the launch of a new partnership with Kind Traveler, a responsible travel initiative that empowers travelers to make a positive impact through charitable donations with every hotel booking made. Through this partnership, travelers support the important work of Rancho Cielo Youth Campus in investing in all young people in Monterey County facing challenges for success by booking with participating hotel partners. 
WHAT IS A KIND TRAVELER?
Kind Traveler, a women-and-veteran-owned public benefit corporation, is the world's first socially conscious Give+Get hotel booking platform that empowers travelers to give back and make a positive impact in the communities they visit through a network of 150+ non-profits tied to the UN Global Goals. Spearheaded by Visit California, the partnership will benefit Rancho Cielo Youth Campus, a local nonprofit that provides resources to underserved and predominantly Latinx youth.
HOW DOES IT WORK?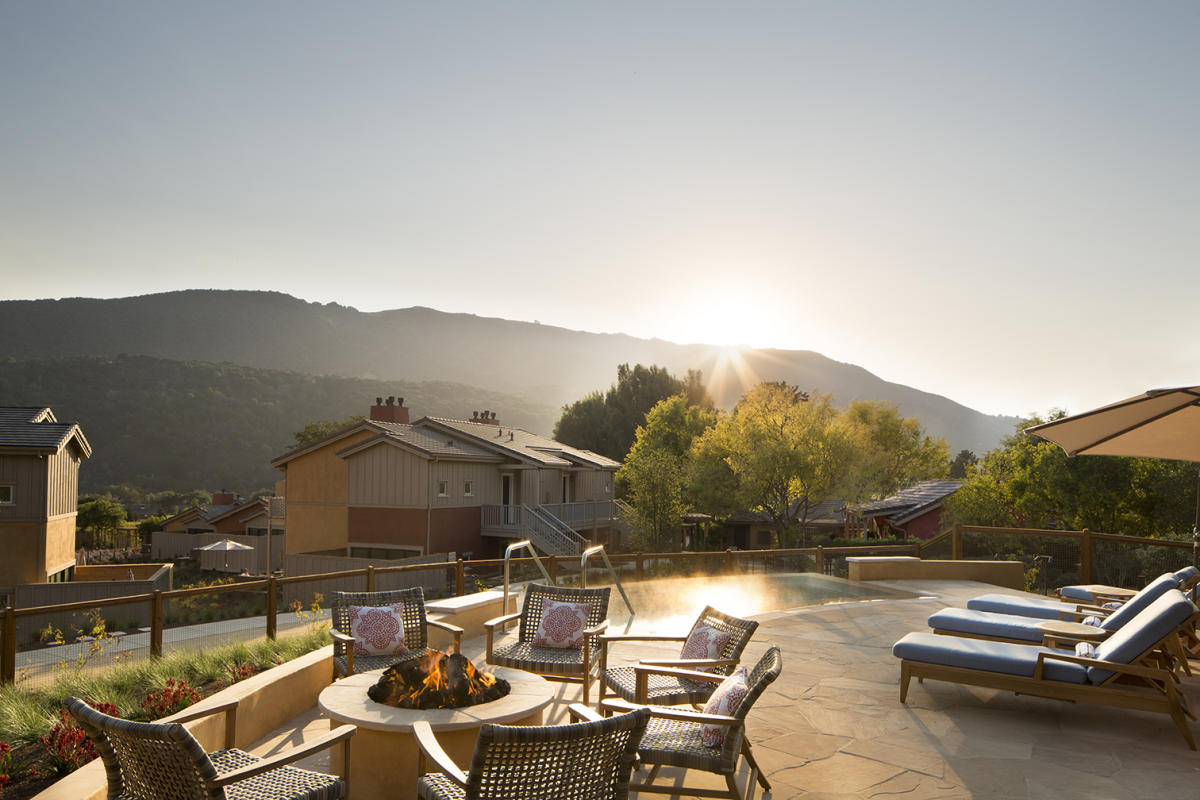 When travelers Give+Get on Kind Traveler at any of the participating hotels in Monterey County, a $10 donation to Rancho Cielo, or a charity of choice on Kind Traveler, will unlock exclusive hotel offers, with 100% of the donation going to charity. Your $10 donation will support 1/3 of the cost per day for a young person's education.
PARTICIPATING MONTEREY COUNTY HOTELS
Kind Traveler offers travelers to book a stay with recognized hotels including:
THE IMPACT OF RANCHO CIELO YOUTH CAMPUS
Rancho Cielo's mission is to invest in all young people in Monterey County facing challenges for success through diploma education, vocational training, counseling, and life skills development in a safe and affirming environment. Rancho Cielo primarily serves LatinX youth between the ages of 16-24 that were unsuccessful in traditional high school settings for various reasons including food insecurity, homelessness, overcrowded homes, and social-emotional distress without adequate coping mechanisms.
With a belief every young person has the opportunity for success, Rancho Cielo places a major focus on achieving health and social-emotional well-being and creating an atmosphere where students can develop prosocial desires, a future orientation, enhanced health and self-esteem and a connection to the community. Expected measurable results include:
Students will have an attendance rate of 85% or higher and graduate with a high school diploma at a rate of 90% or higher for all eligible 12th graders.
100% of students successfully transition into college, a career, or other post-secondary training.
The current recidivism rate will decrease by 10% each year over the next five years.
ADDITIONAL WAYS TO SUPPORT RANCHO CIELO

We encourage you to visit The Dining Room at Rancho Cielo. This casual, friendly setting provides the backdrop for a wonderful dining experience for you at the hands of their student trainees. Under the direction of Executive Chef Estevan Jimenez ("EJ"), the Drummond Culinary Students prepare and serve the meals to guests, who also get to indulge in spectacular views from the glassed indoor/outdoor patio. 
Learn more about this unique opportunity to give back and make a positive impact while visiting Monterey County.