If you're ready to experience natural highs like never before, you're definitely going to love our list of activities and attractions. We've scoured the best-of-the-best outdoor adventures in Monterey County so you don't have to waste any precious time while visiting. It doesn't matter if you come for a week or a weekend, you'll definitely want to come back for more. And a little fresh air is sure to put those workday blues far behind you, so what are you waiting for? 
Land
Pinnacles National Park in the Salinas Valley features moderate weather throughout the winter months. Depending on your interest and skill in rock climbing, you may find the park to be your dream rock climbing getaway. It's also a favorite among hiking enthusiasts and features trails for everyone, including easy, level strolls and ultra-strenuous routes. Hiking through the park provides an excellent way to experience all that the area has to offer.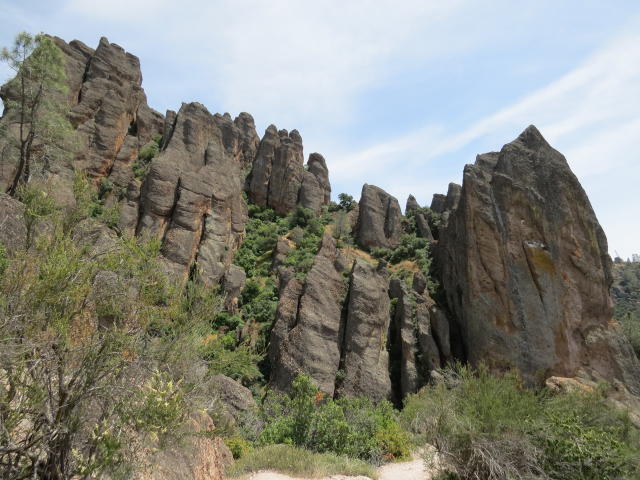 Another favorite activity among land-loving outdoor enthusiasts is biking the Monterey Bay Coastal Recreation Trail. This waterfront trail boasts gorgeous scenery along its paved length of 18 miles. Don't have your own bike? That's no biggie. You can rent bikes for the whole crew. Plan to spend the day biking, and make sure to stop by one of the nearby eateries on Cannery Row or Old Fisherman's Wharf for lunch. Or you can pack a picnic lunch and relax on one of the trail's grassy areas.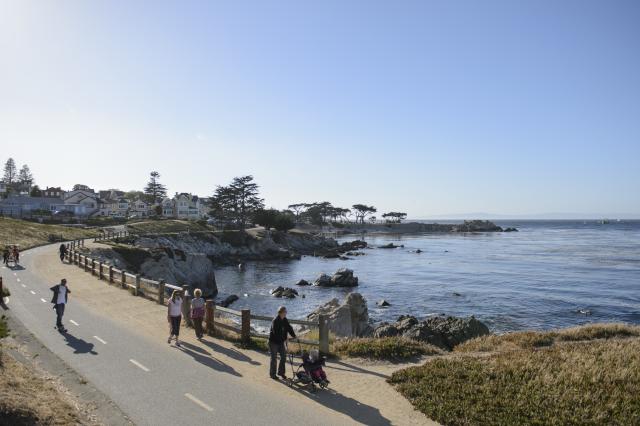 Sea
Lots of tours launch from Old Fisherman's Wharf on any number of adventures at sea, from whale watching expeditions to guided paddleboard tours through protected parts of Monterey Bay. You can also enjoy scuba diving at San Carlos Beach in the relatively clear waters with 10 to 30 feet of visibility.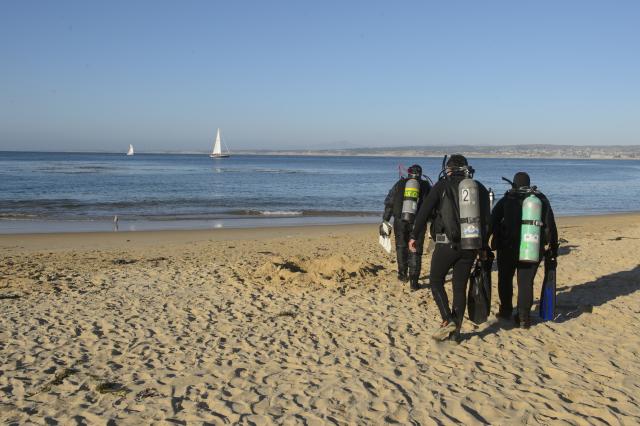 Another option is kayaking at Elkhorn Slough. You're sure to enjoy paddling alongside the sea otters who are often nearby. You can have great personal encounters with the cute creatures, but be respectful and observe their behavior cautiously. If you notice one of them staring at you, it's best to back away slowly.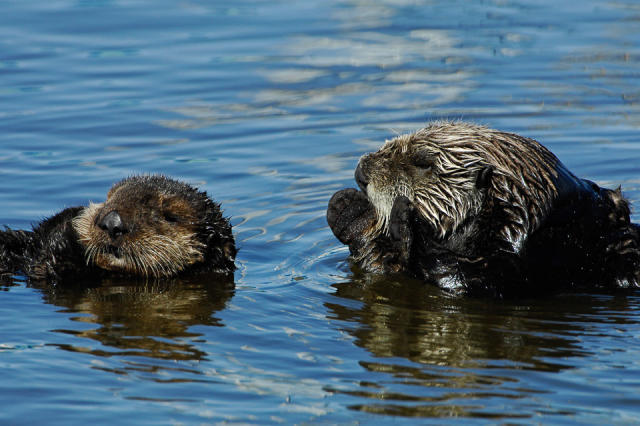 Another fun way to experience the waterfront in Monterey is to go surfing at Carmel Beach. No matter the time of year, Carmel Beach captivates visitors with its stunning white sandy beaches and aquamarine sea. While strolling along the beach, take special note of the quaint cottages that line the coast, most of which have charming Dutch doors. In Carmel, houses don't have house numbers. Instead, you'll find cute house names featured on name plaques on each cottage.
Air
If you're the one who's always up for the ultimate outdoor adventure, you can't leave Monterey without heading over to Monterey Bay Skydive in Marina. Feel your heart flutter as you make your way up to the world's highest tandem drop point. Strapped to a certified instructor, you're sure to have the thrill of your life as you make the 18,000-feet descent on a 90-second free fall, followed by a gentle coast down (about seven minutes) after your parachute opens. Too rich for your blood? You can have a go at California's highest tandem jump from a mere 15,000 feet.
For an air adventure that is more relaxed — and more down to earth — check out hang gliding over Marina State Beach, which is a popular spot for the sport due to its reliable winds. Whether you sign up for an introductory class or some ongoing training, you'll receive precise instructions from a certified instructor to ensure you glide (and land!) safe and sound.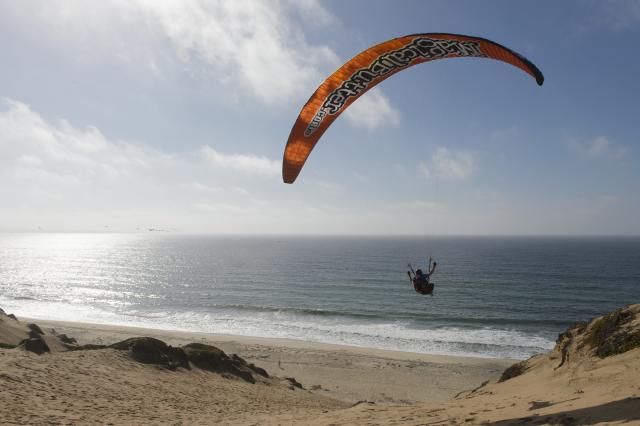 Visit Monterey Today for the Ultimate Outdoor Adventure
Traveling to Monterey for business or pleasure? From hiking and rock climbing at Pinnacles National Park to hang gliding over Marina State Beach, there are land, sea, and air activities to satisfy every traveler's taste in outdoor adventure. What are you waiting for? Book your trip to Monterey now.