Whether your mom lives close, far away or perhaps you're sheltering in place with her, Mother's Day is likely not going to look the same this year. Several local Monterey County businesses are going out of their way to make sure moms know just how much they are loved during this time. To help make your shopping decisions a little easier, we've compiled a list of offers to celebrate moms both near and far. 
Mother's Day To-Go
Several Monterey County restaurants have created delicious multi-course meals to enjoy in the comfort of your home on Mother's Day. 
Esteban Restaurant in Monterey is offering curbside brunch for two and a four-course dinner with chilled poached prawns, baby lettuce salad, salmon wellington and a strawberry tart. Place your order before Saturday, May 9 by going here. 
Another brunch favorite in Carmel-by-the-Sea, Grasings Restaurant, is preparing food for mom to enjoy breakfast in bed. For their takeout menu, visit here. 
Crema in Pacific Grove is offering to deliver mom a 16 oz. mimosa and one of its famous giant cookies when you purchase a $100 gift card. Known for serving brunch seven days a week, the restaurant also has a quarantine menu to pre-order for Mother's Day here.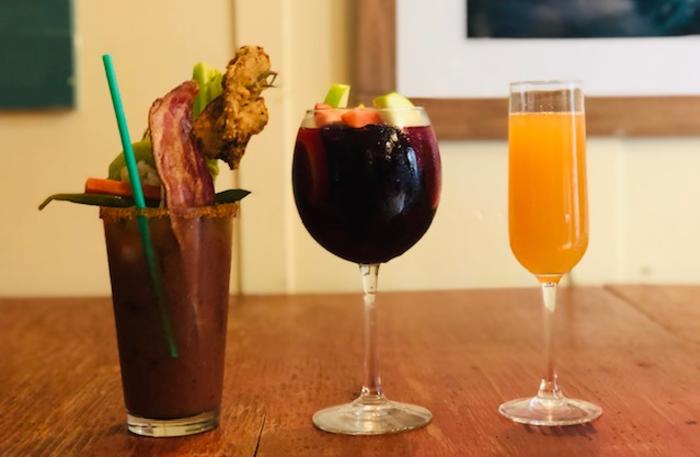 Grab a pizza pie or spaghetti to-go from Gusto Pizzeria in Seaside - offering fresh, authentic Italian cuisine.
Wild Fish Restaurant in Pacific Grove also created a three course meal for mom and you that includes a bottle of wine. Enjoy a delicious green salad, wild king salmon meal and a lemon custard tart with strawberries. To order, visit here. 
If mom has a sweet tooth, two Monterey County eateries have you covered. Revival Ice Cream in Monterey is offering ice cream cakes for Mother's Day, and Blue Aces Bake Shoppe in Salinas has a few Mother's Day sweet treat packages available.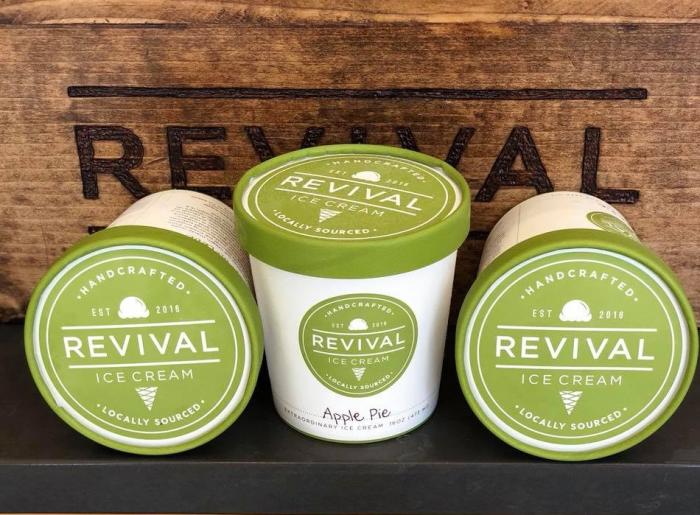 Mother's Day in a Box
Monterey County food tour companies have been actively working to bring the tastes of the region to your doorstep. 
Monterey Bay Food Tours has an online store including gift boxes of individual products perfect for mom. If you prefer to celebrate in-person at a later date, Monterey Bay Food Tours also offers gift cards. Visit here to make a purchase. 
Carmel Food Tours has crafted a gift box including local honey, olive oil, vinegar, and caramels from local vendors. To give mom a taste of Carmel, visit here. 
The Meatery is offering gourmet grocery boxes for brunch, dinner, drinks and dessert. If you really want to go all out, it even has a caviar supplemental. Visit here for details. 
Mother's Day Oenophiles
For mom's that are wine enthusiasts, look no further than Monterey County. Known as one of the largest wine growing and producing regions in California, wineries have put together a variety of special deals and services in time for Mother's Day.
To name a few:
Dawn's Dream Winery is offering a wine package including three bottles of wine and a custom wooden cheeseboard, found here.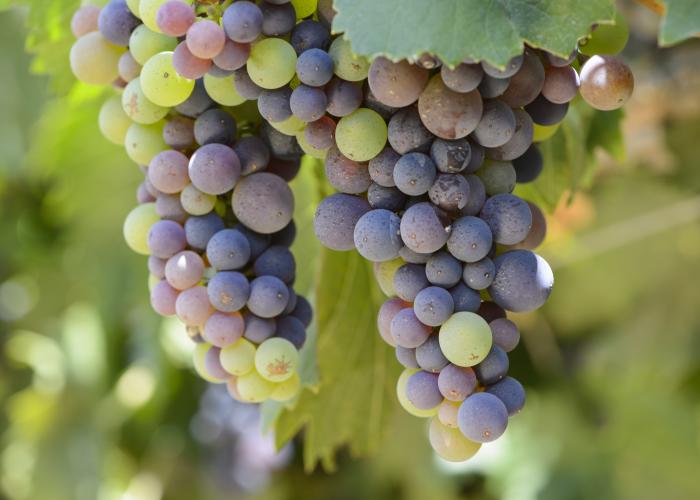 Galante Vineyards' gift package includes one bottle of rose, one bottle of sauvignon blanc and a set of custom beverage coasters with only $1 to ship. Visit here. 
For moms that enjoy "Rose all Day," Caraccioli Cellars is offering custom presents with candles, wine and beautiful stemware (plus gift wrapping!) when you call them directly. Visit here for their complete wine list.
Folktale Winery is partnering with the Baroque inspired duo Fire & Grace for a livestream Mother's Day performance at 3 p.m. Enjoy beautiful music and a moment of appreciation for moms in this one-hour live performance on the winery's Facebook, Instagram or YouTube channel.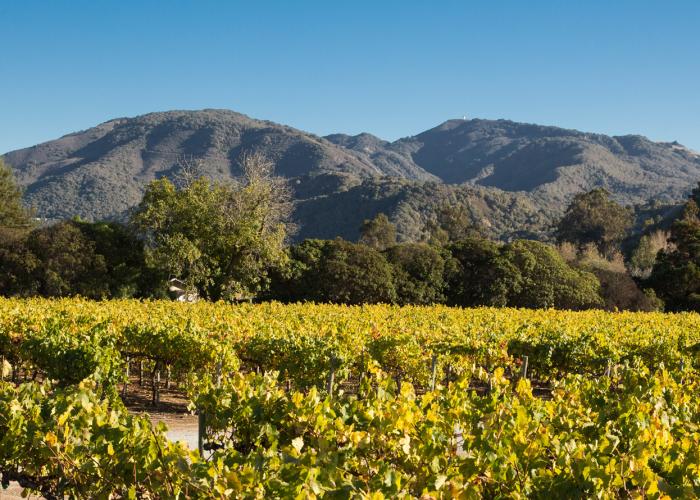 Mother's Day Getaway
Travel will return, and when it does we think mom would love an excuse to leave the house! Monterey County hotels are offering gift cards that can be purchased now for when the time is right to travel again. 
Sanctuary Beach Resort in Marina is offering gift cards where you'll receive a 30% savings towards a future trip. Purchase your gift cards here.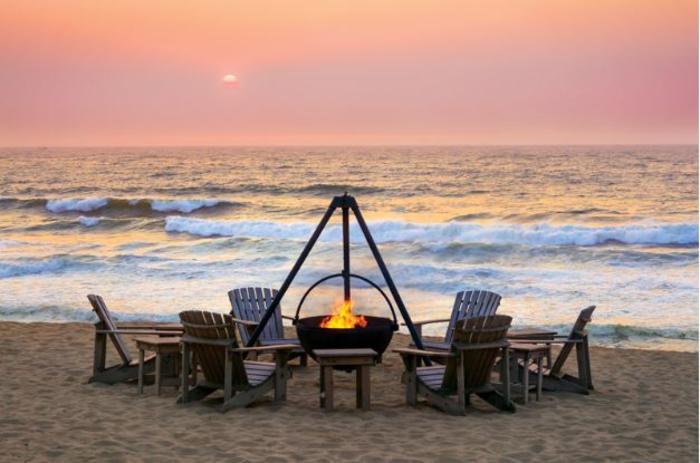 Bernardus Lodge & Spa in Carmel Valley recommends making mom feel special with a chilled bottle of bubbles, a savory brunch with all the accompaniments and a beauty bag packed for an in-home spa getaway. Add a Bernardus gift card and encourage her to daydream. Learn more here.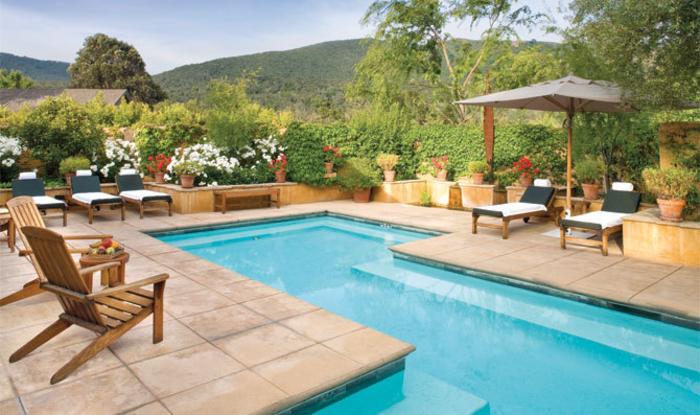 Tradewinds Carmel in Carmel-by-the-Sea has put together a few gift ideas for mom. Pamper her with a future trip including the Soothe Your Soul Package or Ultimate Romance Package, gift her one of Tradewinds custom-made Kimonos or purchase a gift card to receive a 10% discount. Visit here for more details. 
The Monterey Hotel in downtown Monterey also is offering gift certificates for a future vacation with mom. Call 1-800-966-6490 to order now.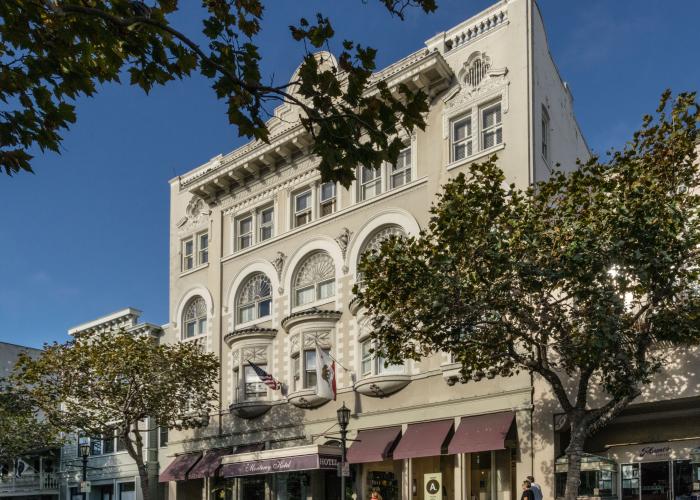 Happy Mother's Day from Monterey County!