Christmas Events in Monterey County
It's the most wonderful time of the year! Celebrate at these holiday events in Monterey County and festive things to do throughout the destination.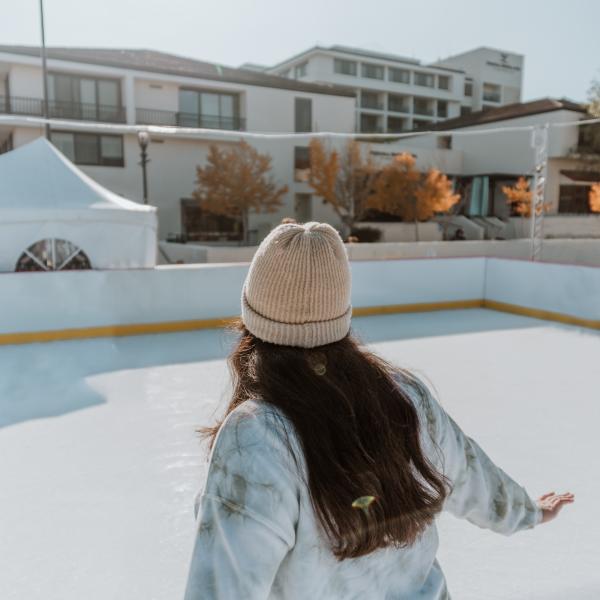 ICE SKATING BY THE BAY (MONTEREY)
November 25, 2022-January 1, 2023
Ice Skating by the Bay's seasonal ice skating rink located at Custom House Plaza behind Portola Hotel & Spa.
RUDOLPH THE RED-NOSED REINDEER: THE MUSICAL AT OUTDOOR FOREST THEATRE
November 26, 2022 - December 19, 2022
See all of your favorite characters in Pacific Reparatory Theatreʻs fun-filled musical based on the beloved TV classic.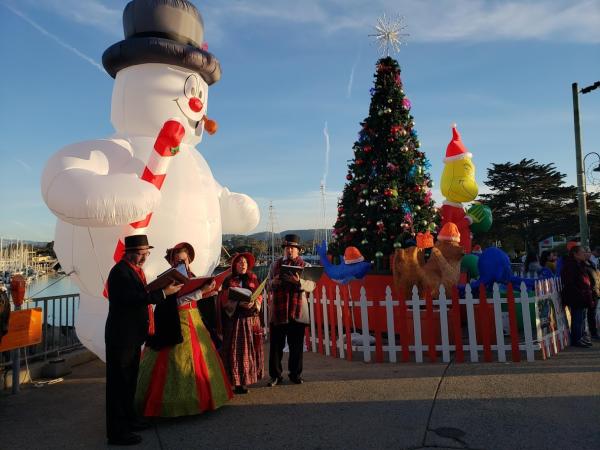 6TH ANNUAL CHRISTMAS ON THE WHARF (MONTEREY)
December 2-18, 2022
In addition to beautiful decorations, Christmas on the Wharf features a variety of free weekend live entertainment including Santa visits at his Santa House.
December 9-10, 2022
This nighttime event features about 15 historic adobes for you to visit on foot  with many venues offering music and entertainment.
SMUIN'S THE CHRISTMAS BALLET (CARMEL-BY-THE-SEA)
December 9-10, 2022
Every performance is brimming with sublime classical ballet set to carols and showstopping contemporary works danced to pop music favorites.
PORTOLA HOTEL'S WINTER WONDERLAND (MONTEREY)
December 9, 11, 15, 17-18, 20, 23-25, 2022
The season's festivities include Breakfast at Jackʻs Monterey with Santa Claus followed by a series of evening holiday themed activities in the lobby, including wine, food, live performances from local schools.
COMMUNITY HOLIDAY PARTY AT SUNSET CENTER (CARMEL-BY-THE-SEA)
December 14, 2022
Sample scrumptious local bites from The Covey Grill at Quail Lodge, Beehive Cheese, and Marich Confectionary and wine tasting from Scheid Vineyards; and listen to live holiday music by Carmel High School Jazz Band. Stay for the JAZZ AT LINCOLN CENTER: BIG BAND HOLIDAYS LIVESTREAM from 4-6 p.m.
CAROLING AT THE LODGE AT CARMEL VALLEY RANCH (CARMEL VALLEY)
December 24, 2022
Local singing groups serenade with holiday classics at this holiday tradition.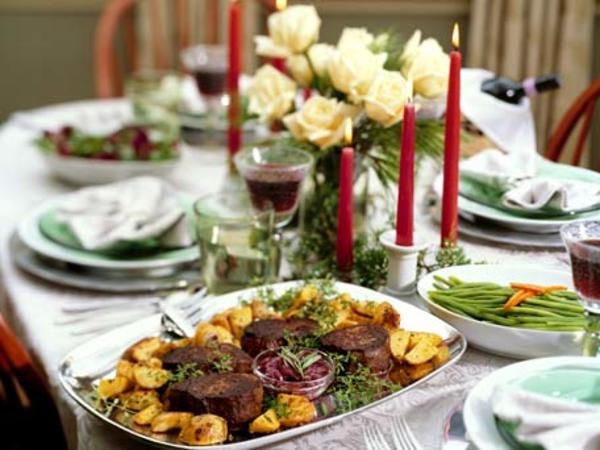 CHRISTMAS EVE DINNER AT VALLEY KITCHEN (CARMEL VALLEY)
December 24, 2022
Join Carmel Valley Ranch for Chef Hernan's pre-set, four-course meal featuring holiday classics.
CHRISTMAS EVE CIOPPINO SPECIAL AT JACK'S MONTEREY  (MONTEREY)
December 24, 2022
Dine under the trees in the holiday themed atrium and enjoy the sound of holiday carolers from 5pm to 8pm.
CELEBRATE THE HOLIDAYS WITH GRASING'S RESTAURANT
December 24-25, 2022
Find festive seasonal offers from holiday drinks to seasonal holiday menus.
CHRISTMAS DINNER AT COVEY GRILL  (CARMEL VALLEY)
December 25, 2022
Rejoice in a magical and merry meal featuring miso buttered scallops, grilled Chilean sea bass, and cast-iron persimmon coffee cake.
CHRISTMAS DINNER SPECIAL AT ESTEBAN RESTAURANT
December 25, 2022
Christmas is a family affair in Spain, and like most Spanish festivals, food takes center stage. Esteban Restaurant shares this enthusiasm for gathering around the table this holiday season for a feast.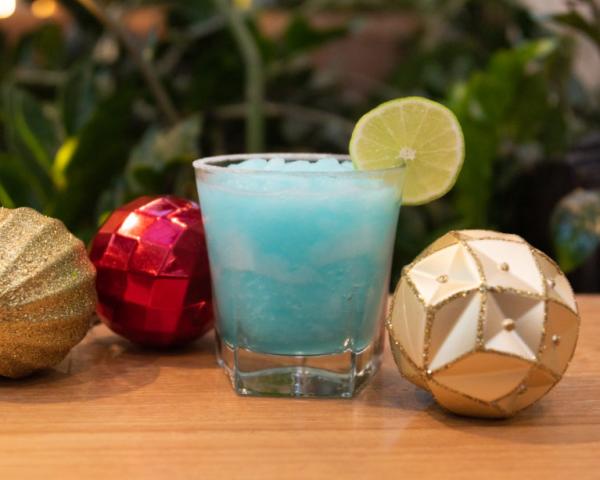 CHRISTMAS DINNER BUFFET AT PORTOLA HOTEL & SPA  (MONTEREY)
December 25, 2022
This holiday buffet includes a carving station, traditional fare and desserts in the newly refreshed Club Room. 
CHRISTMAS THREE-COURSE PRE-FIXE AT JACK'S MONTEREY (MONTEREY)
December 25, 2022
Jacks Monterey's three-course Christmas dinner begins with family style dining and offers a selection of entrees to choose from that the whole family will enjoy. 
CHRISTMAS AT PETER B'S BREWPUB (MONTEREY)
December 25, 2022
Wear your ugly sweater and throw on a holiday scarf for a Christmas dinner at this sports bar brewery.
CHRISTMAS DAY BUFFET AT MONTEREY PLAZA HOTEL & SPA
December 25, 2022
A thoughtfully prepared buffet of seasonal favorites and coastal specialties by Chef Michael Rotondo.
By continuing to browse this site you permit us and our partners to place identification cookies on your browser and agree to our use of cookies for marketing. To learn more view our Privacy Policy