We take personal responsibility to protect our destination and recognize the importance of sustainability and giving back to the community, which extends to how we conduct our meetings and conferences. Our hotel partners have been awarded designations from LEED® Platinum Certified, ISO, ASTM, GMIC, EPA, TripAdvisor Green Leader, California Green Lodging, CalRecycle, Monterey Bay Green Business Partnership, and more!
Here are four things to consider when selecting a meeting destination:
1. Consider the Environment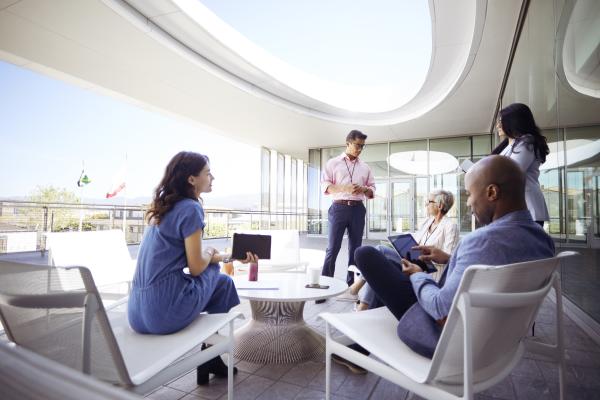 Consider the environment — and go green! Eco-friendly meetings can vary in their approach, employing tactics such as using recyclable name badges, cutting down on paper and plastics, and making sure that event waste is recycled or composted. You may also want to find out whether the venue is Leadership in Energy and Environmental Design (LEED® Platinum Certified) Monterey County has many of these venues; the Portola Hotel & Spa is LEED® Platinum Certified, and it's one of your best bets for pulling off a zero-waste conference. The hotel also participates in the Monterey Regional Food Scrap and Composting program, so you won't have to worry about any extra food going to waste.
2. Choose a Sustainable Menu


 
Speaking of food, serving sustainable food and drink options is another valuable component of a successful green meeting. Providing locally sourced food will cut down on carbon emissions and help ensure sustainability. It's important to choose a destination that allows you to easily procure this type of food, rather than a "food desert" that limits your options. One of Monterey' County's main industries is agriculture. which means hotels and restaurants put a special focus on locally-grown food. The Monterey Bay Aquarium's Sustainable Seafood Watch program also helps ensure a responsible and sustainable seafood menu.
3. Cut Down on Your Carbon Footprint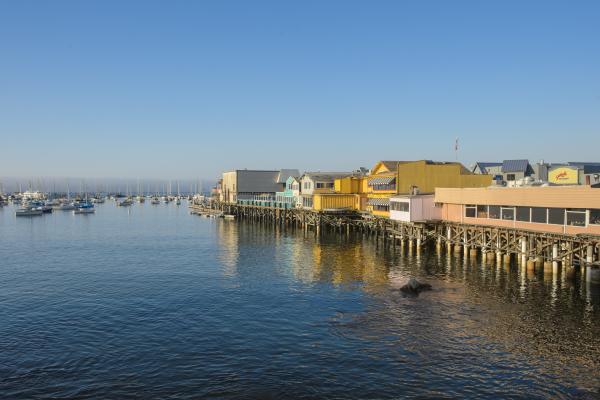 There's no point in choosing the perfect meeting place if your attendees can't get there easily and safely. It's important to choose a spot that's easily accessible to public transportation or close to where participants work. Also, a closer meeting space generally signifies a smaller carbon footprint. Arranging group transportation to and from the event can also help with this. Bonus points if you use low- or no-emissions vehicles! Many of the meeting spaces in Monterey County are conveniently located within walking distance of many activities and  restaurants, helping to offset your carbon footprint.
4. Leave No Plastic Behind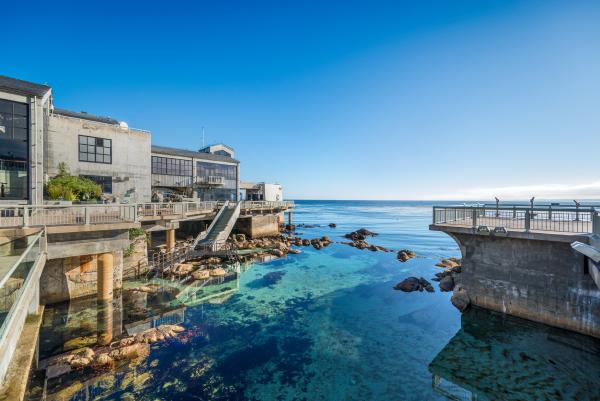 Monterey County is home to many marine and wildlife animals. The hospitality and tourism community implements sustainable practices to reduce plastic waste. The more we take care of our environment, the better it is for you to host your next meeting in a beautiful destination like Monterey!
There are a number of green event services we are happy to connect you with Plan Green Here.