Big Sur, California, has such a unique draw with its land-meets-sea beauty and unmatched scenery. Its eclectic vibe flows through its hotels, motels, shops, restaurants and meetings spaces. Situated on the coast of Monterey County and amongst the cliffs leading down to crashing waves and bubbly surf, Big Sur provides the most epic backdrop for your meeting's moments. 
With its abundance of outdoor activities and insane views, Big Sur might seem like a destination that would distract from a successful meeting, but the truth is Big Sur is the ultimate place to meet in the moment and get inspired.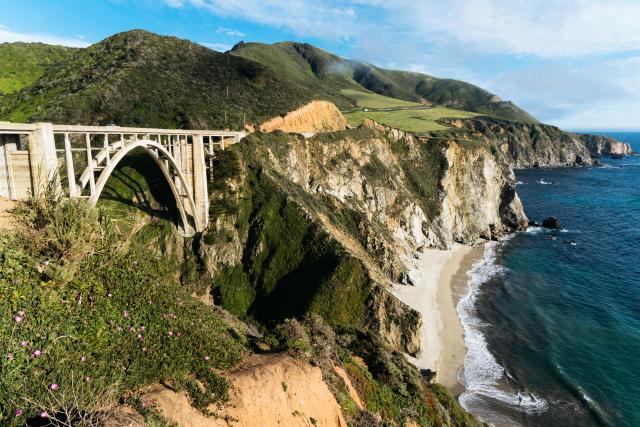 Photographers, painters, writers and musicians alike have all found inspiration in their time spent in Big Sur. Henry Miller and Jack Kerouac chronicled the area in books, and Ansel Adams and Edward Weston captured Big Sur's rugged beauty on film. Robinson Jeffers described Big Sur in epic verse, which later became the inspiration for the Beach Boys' album Holland.
Whether you're looking to host a corporate retreat, sales meeting, product launch or strategy session, the perfect place to meet is in Big Sur. 
Meet at one of the venues below and when the inspiration flows outside that space, there's even more to discover on hikes, at the shore and through team-building excursions. 
Ventana Inn & Spa
Here is where you can pull out all the stops for your team. Tap into creativity and productivity in one of the outdoor meetings spaces surrounded by redwoods and overlooking the Pacific Coast or opt to meet inside in one of the cozy rooms – either way, you'll find what you're looking for in the more than 12,000 square feet of meeting space.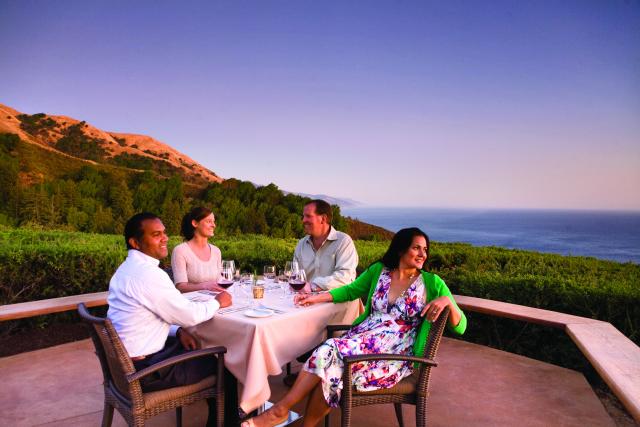 Big Sur Lodge
If you're looking for the perfect blend of nature and inspiration, look no further. Big Sur Lodge is nestled deep in the redwoods of Pfeiffer Big Sur State Park and offers a variety of spaces that will meet your needs: big or small, in or out, beer or wine. The only thing that's not a choice: Being in the moment in the beauty that is Big Sur. 
This little place has been around since 1937, the same year Highway 1 was constructed. Since its start, Loma Vista Inn has functioned as a meeting place – originally for those passing through. Located in the heart of Big Sur, this one-of-a-kind venue offers a whole lot of history alongside breathtaking views, especially in the garden.
Big Sur River Inn & Restaurant
Built on the banks of the Big Sur River, this venue offers a picturesque backdrop for your meeting. The inn often hosts special occasions, everything from weddings to receptions to corporate events, so it's more than ready for your team to book its rooms and flow into its meeting spaces. 
Falling somewhere between retreat and educational institute, Esalen is world-renowned for connecting its visitors deeper to nature, self and society. Esalen is located on 27 acres of Pacific coastline with views of the ocean and the mountains. Book this location to allow your team to reset, relax and head home feeling re-energized.