Who knows Monterey best? Locals do! Whether you're a resident looking for new spots or a visitor in search for some local gems, meet our Monterey locals and hear their recommendations of the best things to do. 
Every month we'll share favorite local spots to eat, shop, drink and explore outdoors in our series, Inside Monterey. Get the inside scoop from the people who live here and start adding these local favorites to your next itinerary.  
To celebrate Asian American and Pacific Islanders (AAPI) Month, we had the pleasure of speaking with Michelle Lee, the talented baker and owner of Michelle Kneads Dough!
MEET MICHELLE LEE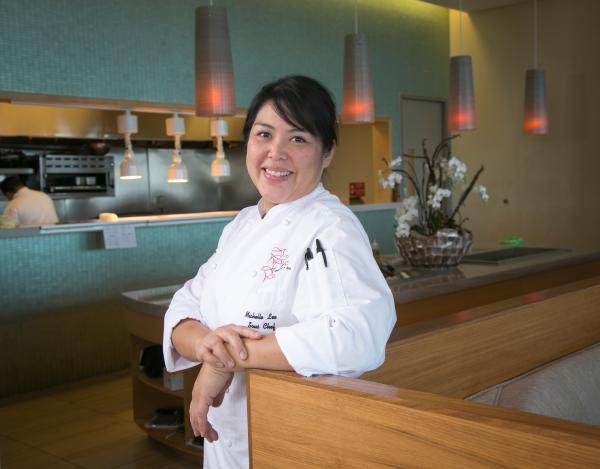 Michelle grew up in an old Victorian house on Fountain Avenue in Pacific Grove. She attended college in the Bay area, engaged in volunteer work in San Francisco, LA, Jamaica, and Peru, and worked as a pastry chef in Las Vegas and Philadelphia. Michelle returned to Monterey a decade ago to be closer to her parents, who still live in PG. Michelle has worked at InterContinental the Clement Monterey since 2015 and currently lives in Marina with her "funny" Sharpei, Bea Arthur. ;
WHAT INSPIRED THE INCEPTION OF YOUR BUSINESS, AND HOW HAS IT DEVELOPED OVER TIME?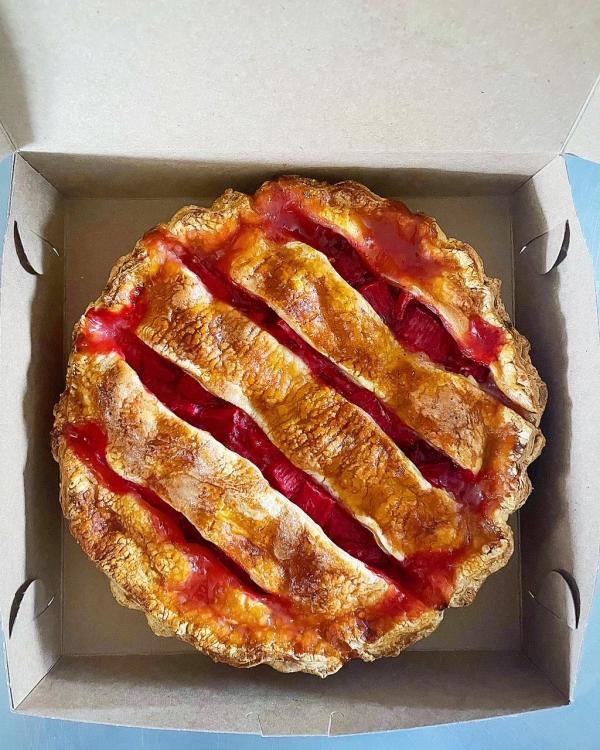 Michelle immersed herself in baking at home during the pandemic and shared her creations on Instagram, where several friends requested to buy pies. They would send her payments, and she would offer contactless delivery. She named her baked goods "QuaranTreats." "I loved it! I was learning, sharing, and bringing a little sweetness to people when they really needed it, and it was a great way to pass the time. It was truly a passion project." The project naturally developed into a cottage food operation that Michelle called "Michelle Kneads Dough." She participated in pop-ups and various events and had a spot at the Pacific Grove farmer's market for a few months. Presently, Michelle's focus has shifted towards the wholesale business. She supplies desserts to a few restaurants and to Elroy's Fine Foods in Monterey.
TELL US ABOUT SOME OF YOUR CHALLENGES AND SUCCESSES.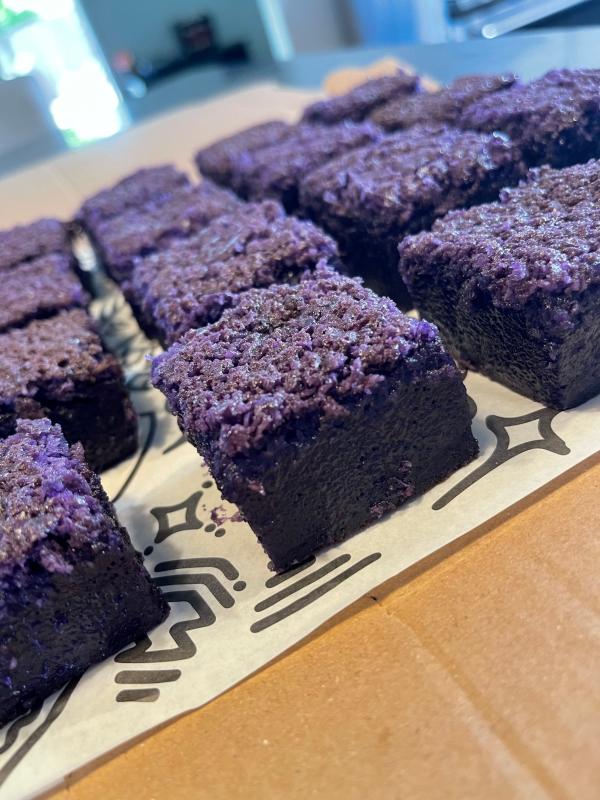 Dealing with inflation was the greatest hurdle; the cost of butter surged by 40%, followed by a steep rise in egg prices. "I had to drive to San Jose monthly to restock on ingredients and find creative solutions to make it work. My biggest success was convincing people to try new things. At the farmer's market, people seeking out carrot cake and oatmeal raisin cookies raised eyebrows when they saw my bright purple "ube" cookies and Hawaiian butter mochi. Once I explained what they were and handed out samples, they were often pleasantly surprised and came back week after week."
WHAT ARE A FEW OF YOUR MOST FAVORITE BAKED ACCOMPLISHMENTS?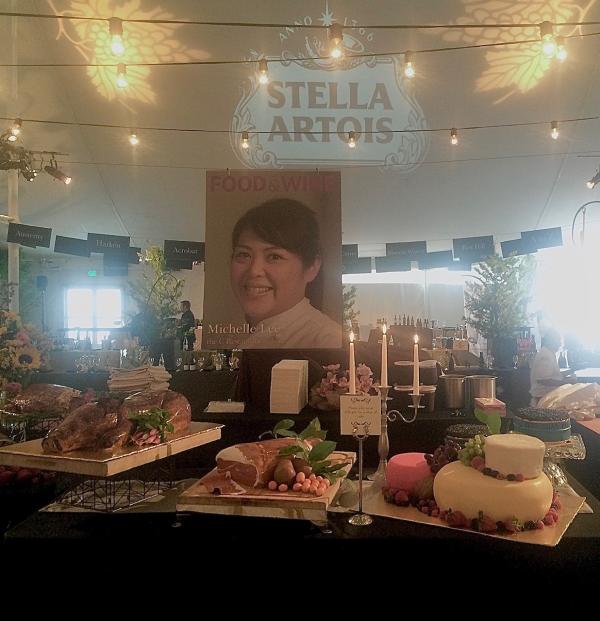 My most over-the-top memory was at the 2015 Pebble Beach Food and Wine Festival's Grand Tasting event. Instead of serving 1500 small portions of a plated dessert, I created an opulent cake feast featuring a roasted suckling pig, tins of Petrossian caviar, a stuffed goose, whole salmon en croute, wheels of cheese, and a leg of prosciutto, all made from cake. Although it required a lot of work, the surprise and awe on attendees' faces made it all worth it.
FAVORITE LOCAL RESTAURANTS IN MONTEREY COUNTY
My family has been coming to Akaoni, Carmel for decades. It's a teeny tiny hard-to-find sushi restaurant, featuring some of the best sushi and freshest sashimi I've ever had. The Haute Enchilada, Moss Landing is a favorite lunch spot.  I always order the Chile Relleno Trotsky.  Their Sticky Toffee Pudding is insane! La Balena, Carmel has fantastic Tuscan Italian food, sourcing local ingredients.
FAVORITE WAY TO SPEND A DAY OFF IN MONTEREY COUNTY
My perfect day off in Monterey County involves taking my dog to Carmel Beach for some sun, sand, and surf. I always stop by The Cheese Shop in Carmel to pick up some cheese and a baguette for a beachside snack. If we're feeling adventurous, we might explore Garrapata State Beach or Pfeiffer Beach in Big Sur. I also love visiting Garland Ranch State Park in Carmel Valley or walking along the Monterey Bay Coastal Trail. There are endless places to wander and explore.
FAVORITE STAYCATION IN MONTEREY COUNTY

My favorite place to stay is InterContinental the Clement Monterey, the hotel has a beautifully minimalist and relaxing atmosphere, both in the rooms and lobby. The hotel's restaurant, C restaurant + bar, offers amazing views of the ocean where you can spot sea otters, seals, dolphins, and even whales. There are so many activities within walking distance, such as the Monterey Bay Aquarium, biking along the rec trail, or kayaking. Nearby are candy shops, escape rooms, bars, and even a rage room.
INSIDER TIP FROM MONTEREY LOCALS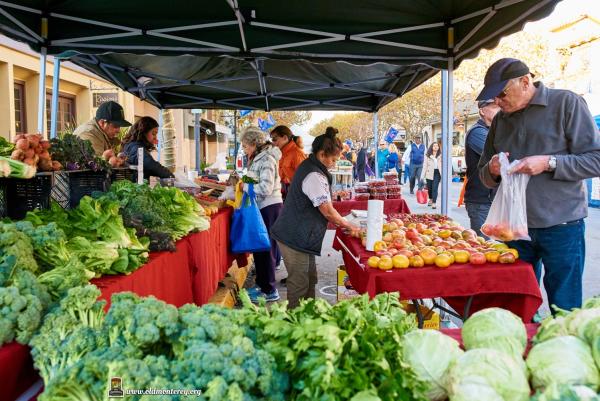 If you're a first-time visitor to Monterey County, I have some local tips for you. Firstly, remember that despite being in California, it can get colder than expected, so bring a jacket. Secondly, get out and explore! Go hiking, visit the beaches, and rent a bike or kayak. Lastly, make sure to visit the farmer's markets, which are held throughout the week and weekends offering some of the best produce in the country.