MONTEREY BAY AQUARIUM
Dedicated to marine research and ocean conservation, the oceanfront Monterey Bay Aquarium is renowned for its interactive exhibits and ability to present marine life on a truly grand scale. The former sardine cannery is now a top attraction on Monterey's Cannery Row, with over 35,000 creatures representing over 550 sea life and marine species. Key exhibits include the Kelp Forest, the Open Sea and the Sea Otters (of course!). The Aquarium's newest exhibit Into the Deep: Exploring Our Undiscovered Ocean is not to be missed , showcasing the largest collection of deep-sea animals in North America. Fun fact, Pixar's Finding Dory drew heavy inspiration from the Monterey Bay Aquarium!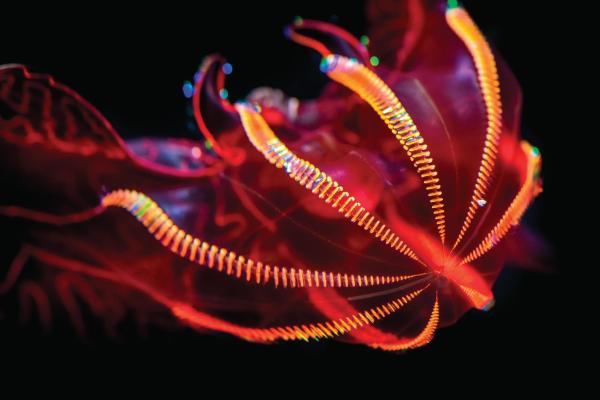 Tickets and Hours of Operation
TICKETS
Tickets to Monterey Bay Aquarium must be purchased online. No in-person ticket sales are available at this time. Ticket prices are $59.95 for adults (ages 18-69), $49.95 for youth (ages 13-17), $44.95 for children (ages 5-12) and $49.95 for seniors (ages 70+).Digital tickets can be presented at the Main Entrance for entry.
HOURS OF OPERATION
The Aquarium is open daily from 10am - 6am.
Popular Exhibits
OPEN SEA

The largest exhibit at the Aquarium, the 1.2 million gallon Open Sea exhibit is home to some of the ocean's most impressive long-distance swimmers including green sea turtles, hammerhead sharks, a massive school of Pacific sardines, the elusive ocean sunfish (Mola mola) and flashing mahi mahi.
KELP FOREST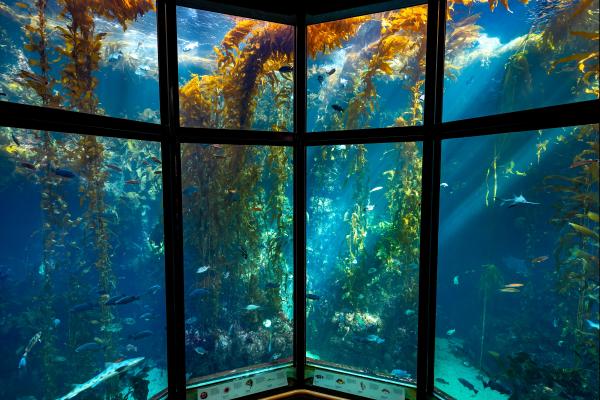 The three-story, 28 feet tall exhibit was designed as a portal to transport visitors into the cold, nutrient-rich waters of Monterey Bay. The ecosystem-based exhibit is home to hundreds of species of fish, invertebrates and algae, many of which arrive via seawater pumped directly from Monterey Bay.
SEA OTTERS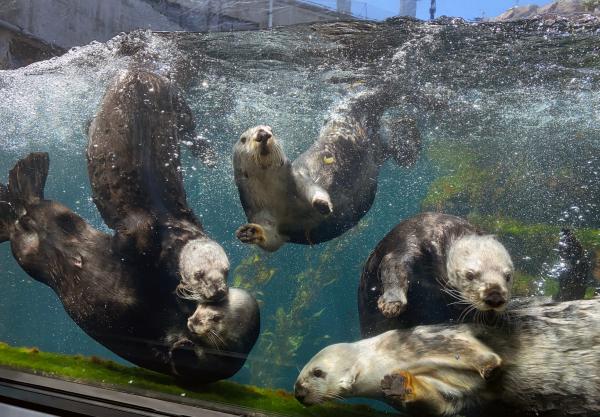 The Aquarium is one of the best places to view Monterey's favorite mascot, the sea otter. The Sea Otter exhibit is home to female otters rescued by the Aquarium's Sea Otter Program, who play a vital role in sea otter recovery and restoration efforts. Visitors can watch these playful animals swim at the surface, including during live feeding and training sessions. 
Food Inside the Aquarium
The Aquarium Cafe is open daily from 10 a.m.– 30 minutes before closing. The Cafe is cash-free and open for dine-in meals. Order and pay for your meal using your mobile device, at a Cafe kiosk, or with one of the Cafe staff members. Outside food or drink are not allowed inside the Aquarium, except for guests with medical conditions that require access to food and refillable water bottles. View the sample Cafe menu.
For more information, visit the Monterey Bay Aquarium's website.
Restaurants Near the Aquarium
By continuing to browse this site you permit us and our partners to place identification cookies on your browser and agree to our use of cookies for marketing. To learn more view our Privacy Policy