MICHELIN Guide Recognized Restaurants in Monterey County
Monterey County's rich heritage of agriculture and its bounty of fresh ingredients from the land and sea produce a truly inspired dining experience worthy of praise, cementing Monterey County as a world-class culinary destination. The respected MICHELIN Guide has honored 16 recommendations, 2 starred restaurants, and 2 bib gourmands. These distinguished restaurants in Carmel, Monterey, Pebble Beach and Big Sur, including the award-winning Aubergine, which has maintained it's coveted star since 2019, are not-to-be-missed during your visit for their exceptional quality and culinary artistry.
About the MICHELIN Guide
The MICHELIN Guide boasts a 120-year-long tradition of showcasing superb dining experiences in culinary destinations. A MICHELIN star rating honors various calibers of prestige based on:
Quality of ingredients
Mastery of cooking
Harmony of flavors
Artistry of the Chef as reflected in the cuisine
Consistency both over time and across the entire menu
Today, the MICHELIN Guide stands as an iconic symbol of culinary excellence. Below are the outstanding restaurants in Monterey County that have been awarded MICHELIN ratings. 
3 stars

Exceptional cuisine worth a special journey

2 stars

Excellent food worth a detour

1 star

High-quality cooking worth a stop

Bib Gourmand

Friendly establishments that serve good food at moderate prices

Recommended Restaurants

Simply serves good food
MICHELIN Restaurants in Monterey County
  
A MICHELIN star recognizes restaurants high-quality cooking that is consistently prepared with excellence. Aubergine, helmed by Executive Chef Justin Cogley and Pastry Chef Yulanda Santos, prepares skillful, ingredient-driven cuisine that celebrates the abundance of the area. Aubergine's Lead Sommelier, John Haffey, is celebrated as the Sommelier Award winner of 2023 for his expertly curated 1,800-selection wine list that complements Chef Just Cogley's lauded tasting menu. Learn more about Aubergine's MICHELIN star here.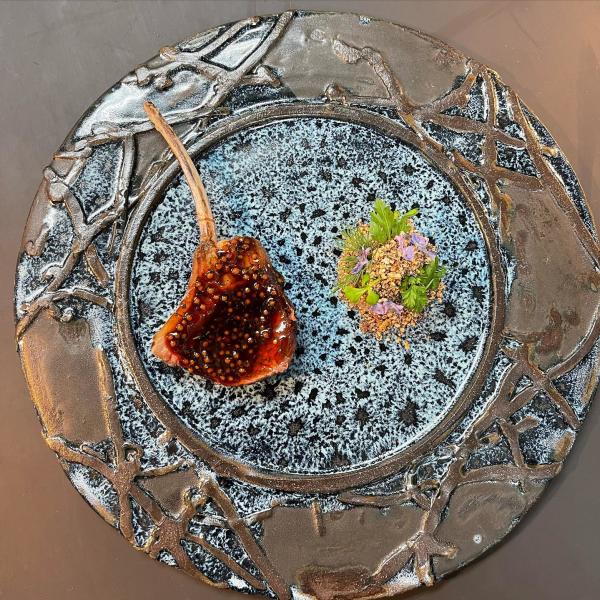 Chez Noir is an elevated seafood-centric restaurant that showcases pristine local Monterey Peninsula ingredients sourced directly from farmers and fisheries, serving as a love letter to the region. From baked goods, to charcuterie, preserved produce, dry-aged fish, and fresh pastas, each dish shines with the flavors of housemade ingredients inspired by Chef Black's Michelin-starred experience and ongoing exploration of French and northern Spanish cuisines. Learn more about Chez Noir's MICHELIN star here.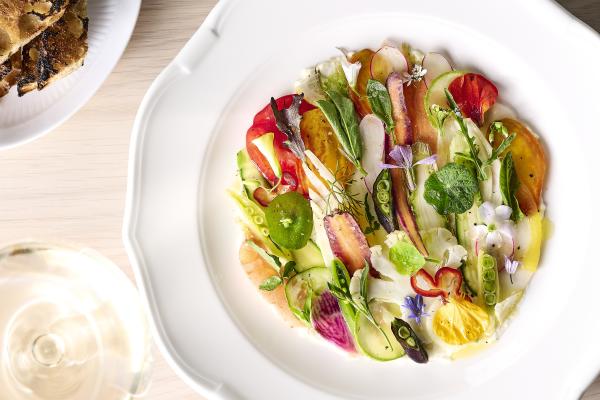 MICHELIN's Bib Gourmand honors establishments that serve high-quality, three-course meals at approachable prices. Maligne is a mixture of contemporary European and classic American dining. Its seafood-driven menu is inspired by the warm and generous hospitality Chef Klaus Georis witnessed in his childhood, along with his work in Michelin-star restaurants on two continents. Learn more about Maligne's Bib Gourmand here.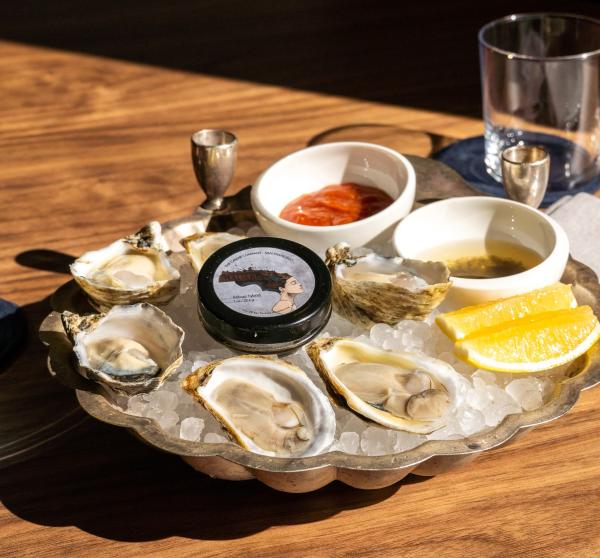 Yafa will transport you to villa in Greece. The casual corner cafe serves expertly prepared Mediterranean and Middle Eastern dishes in a warm and homey environment. Learn more about Yafa's Bib Gourmand here.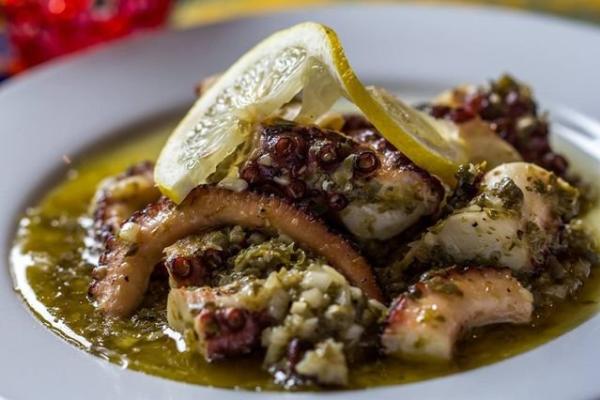 MICHELIN GUIDE RECOGNIZED RESTAURANTS
An additional 16 restaurants are formally recognized by MICHELIN as must-stops for every epicurean visiting Monterey County. Each restaurant that is included in the Guide has been evaluated by a famed inspector and  merits a very good standard of a food and wine experience.
Pristine sushi at surprisingly down-to-earth prices.
Melt-in-your-mouth pulled pork and brisket find perfect harmony with creative, smoky sauces.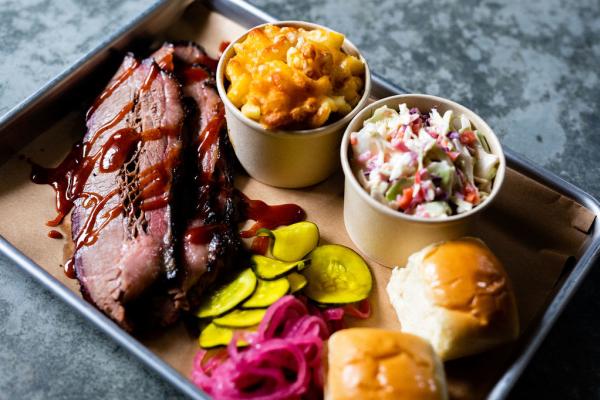 Rustic French and Italian cooking featuring deliciously simple dishes, like hearty cannelloni.
Inspired by the cuisine of Mexico, with particular attention paid to the region of Oaxaca.
Executive Chef Michael Rotondo is exploring new ground and bringing a fresh culinary prowess to the Peninsula.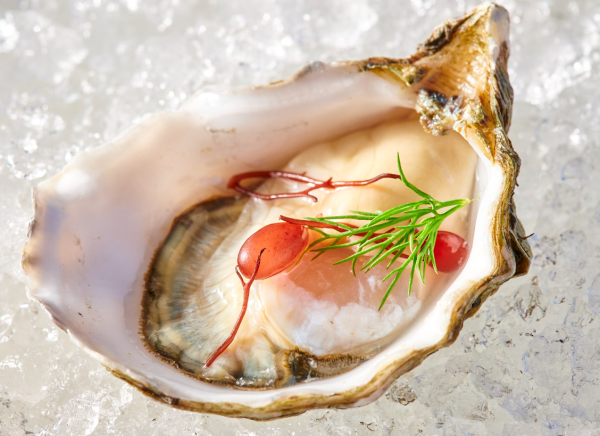 A family-run establishment serving up saucy, generously portioned Italian-American staples.
Comforting seasonal cuisine with a California-Mediterranean slant, plus pizzas and breads fired in their wood-burning oven.
Superb local and seasonal ingredients paired with spectacular views of the valley and vineyards.
Tasty renditions of familiar favorites, like big, crisp pieces of golden-fried calamari with zesty charmoula.
Flaky spanakopita, smoky baba ghanoush and vibrant tabbouleh served with a warm welcome from the chef/owner.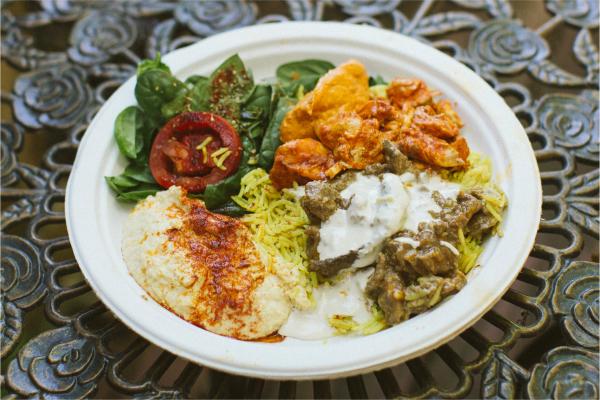 Rustic wood-fired Tuscan cooking named for the Pèppoli Vineyard in Italy. 
A modern American steakhouse serving naturally farmed and humanely raised foods prepared to be decadent and soulful.
A bounty of California seasonality, from Monterey abalone with garden lettuce to homemade cavatelli with summer squash. 

French and Italian elements seen in hearty, satisfying dishes like the maltagliati pasta in prosciutto-parmesan broth.
A mix of classics like crispy sand dabs alongside '80s-glamour revivals like lobster ravioli in cream sauce.
Explore more
food & bev in Monterey County
By continuing to browse this site you permit us and our partners to place identification cookies on your browser and agree to our use of cookies for marketing. To learn more view our Privacy Policy