Big Sur Itinerary
Get away to Big Sur to decompress, lose your stress and soothe your soul. This weekend itinerary will immerse you in the Big Sur experience.
DAY 1
5 P.M.
After a thrilling drive along historic Highway One, you've arrived at the Big Sur Campground and Cabins for an authentically rustic Big Sur stay. You may have brought your own tent, in which case you'll need to spend a few minutes pitching it at the base of a redwood tree. If you don't have a tent but still want the cloth-wall experience, Big Sur Campground and Cabins' tent cabins increase the comfort level a notch but still give the feel of an old-fashioned camp-out, albeit one with a cozy queen bed. If you want to sleep beneath the redwoods amidst most of the comforts of home, stay in one of their wooden cabins, which have either wood stoves or gas fireplaces to keep you warm when the night gets chilly.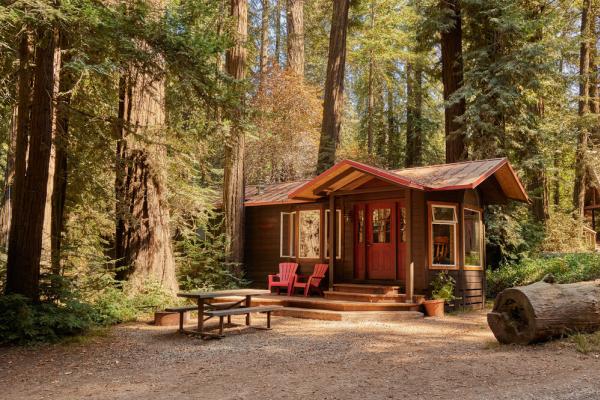 6 P.M.
Dinner tonight is just a short drive south on Route 1 at historic Big Sur icon Nepenthe Restaurant. You'll bask in a glorious sunset as you admire the rugged Big Sur coastline and spectacular hills. The view and the food, both immortalized in Henry Miller's Big Sur and the Oranges of Hieronymus Bosch, are as amazing today as they were over a half-century ago.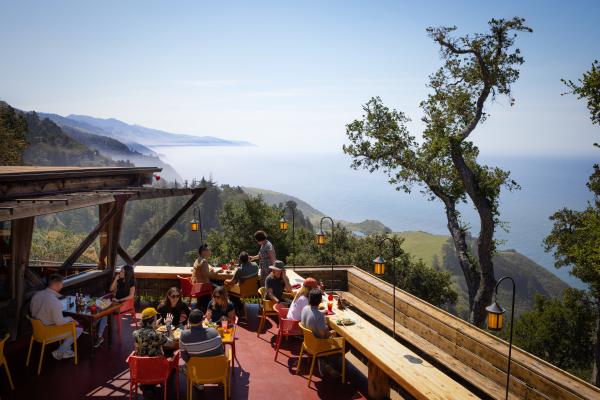 Nepenthe is located on land once owned by Orson Welles and Rita Hayworth, who bought a log cabin on the hill but never spent a night there. Lolly and Bill Fassett purchased the property and hired one of Frank Lloyd Wright's students, Rowan Maiden, to design the open-air pavilion that houses Nepenthe.
9 P.M.
The Henry Miller Library is a hub for live performances of all kinds on many Friday nights, especially during the summer. The acts range from folk artists like Dar Williams and Dan Bern, to indie artists like Animal Collective and DJ Spooky That Subliminal Kid, to spoken-word artists like Laurie Anderson and Henry Rollins. Performances are generally outdoors under the redwoods and are guaranteed to be a memorable experience.
11 P.M.
The Big Sur Campground and Cabins has a mandatory quiet time of 10 p.m., which works out well for you. Get a good night's sleep, and prepare for an early morning.
DAY 2
8 A.M.
The Big Sur Lodge Restaurant opens at 8 a.m. sharp, and you'll be waiting at the door to enjoy their tasty breakfast. Omelets, pancakes, granola and other dishes all highlight Monterey County's best organic local ingredients.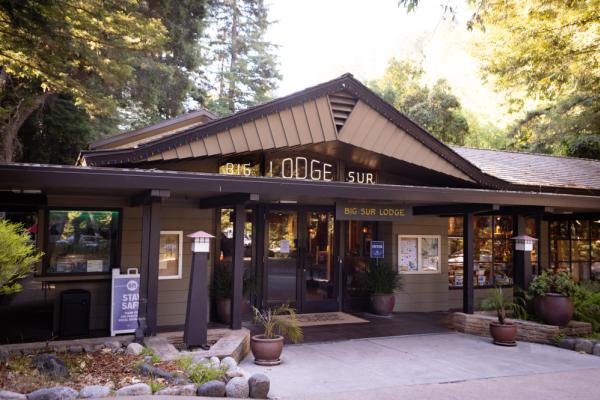 9 A.M.
As you drive along Highway One, you'll see many art galleries like Hawthorne Gallery and Studio One. Pop in and peruse the local art.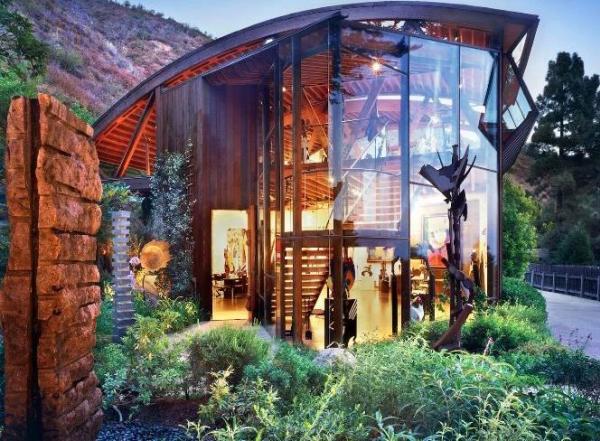 11 A.M.
If you have any appetite, fuel up for your coming hike with a quick bite at the Ripplewood Cafe. It has a menu that is both concise and diverse, featuring sandwiches, Mexican favorites, salads, chili, and even pancakes. If you're looking to mix things up try the unique flavors at the Big Sur Roadhouse.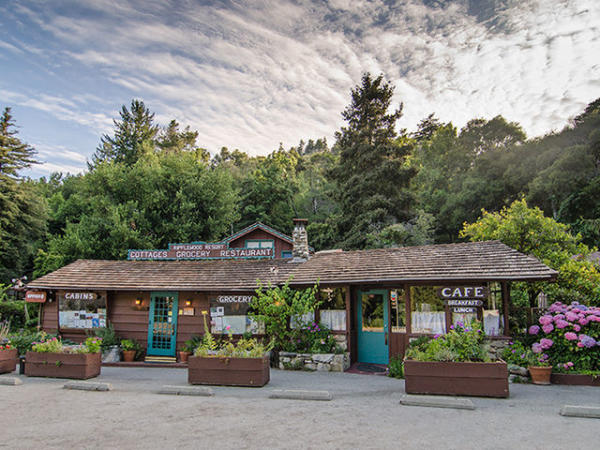 1:30 P.M.
It's time to be pampered at the The Spa at Alila Ventana Big Sur, named one of the top spas in the world by Condé Nast Traveler magazine. The Spa offers traditional massages, facials and body treatments, as well as more spiritual treatments such as Reiki and chakra balancing. Afterwards, make use of the Japanese hot baths, which offer stunning views of Big Sur.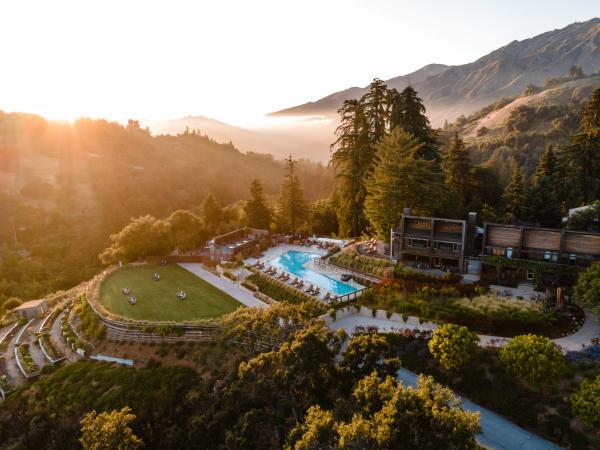 6 P.M.
Make sure you are on time for your hard-won reservation at the Post Ranch Inn's award-winning Sierra Mar Restaurant. The stunning views of the Pacific coastline are only matched by the spectacular four-course meal you will enjoy.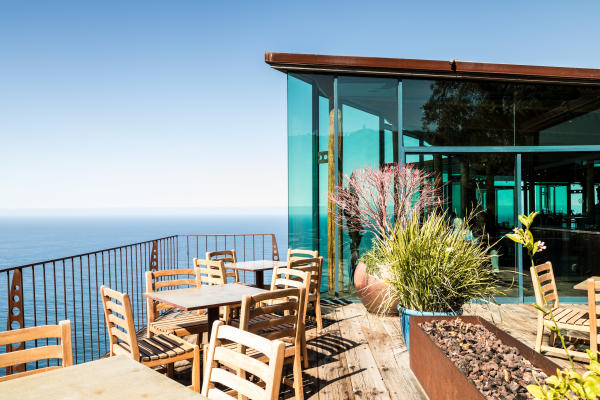 9 P.M.
Just a short distance away, Saturday Night Live Music at Fernwood Resort is sure to impress. It could be an excellent local band or an up-and-coming indie act.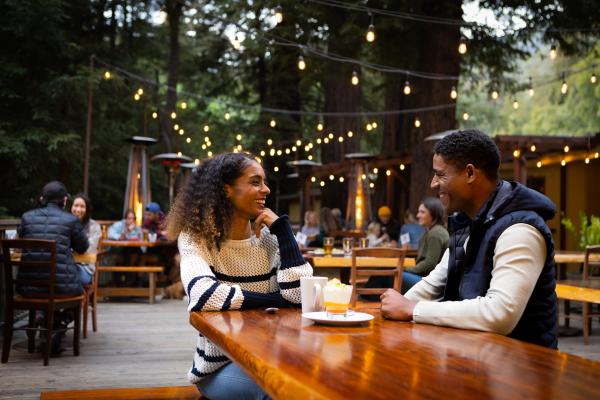 DAY 3
8 A.M.
The Restaurant at Deetjenʻs Big Sur Inn is known throughout the county for its amazing breakfasts. The Chef is inspired to create an ever-changing menu based on inspiration from Monterey County's outstanding local ingredients. The menu won't be the same on any two visits, but the food is reliably delicious.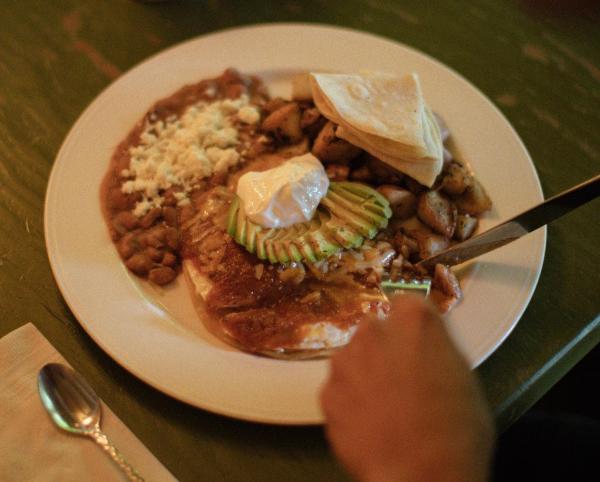 9:30 A.M.
After breakfast, you'll head seven miles north on Highway 1 to Point Sur Lightstation. Located at Point Sur State Historic Park and perched upon an offshore volcanic rock, the Point Sur Lighthouse is only open to the public via a private tour. The tours are first come, first served, and there's invariably a line well before the gate opens. It's well worth the wait. Not only will you get to see one of the only turn-of-the-century lighthouses still in operation on the West Coast, you'll also get a dramatic view of the Big Sur coastline. If the time of year is right, you'll even see migrating whales!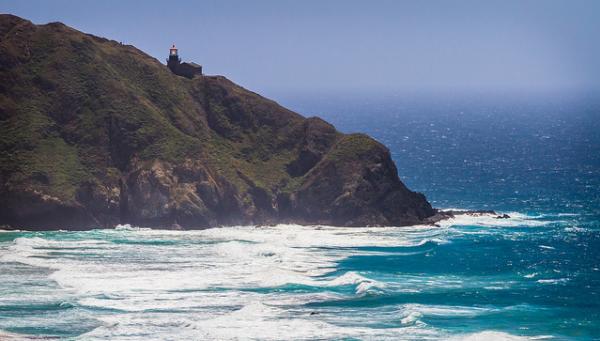 1 P.M.
No visit to Big Sur could be complete without a meal at the famous Big Sur River Inn. For a true Big Sur experience, eat lunch while sitting in one of the Big Sur River Inn's special adirondack chairs in the Big Sur River, letting the water wash over your feet. On Sundays you can enjoy live music ranging from jazz to rock to zydeco with Summer Live Music at Big Sur River Inn from noon - 4 p.m. It's the perfect way to end your Big Sur experience.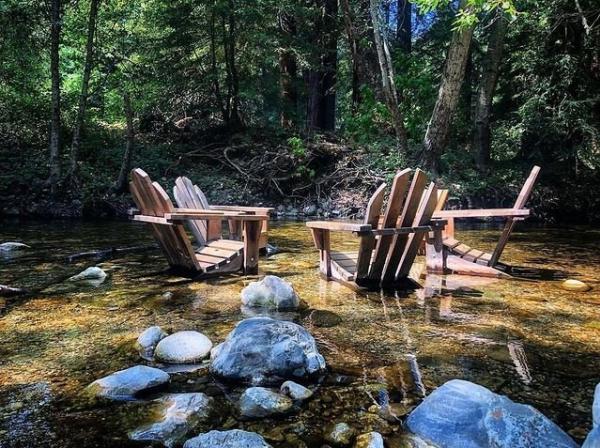 By continuing to browse this site you permit us and our partners to place identification cookies on your browser and agree to our use of cookies for marketing. To learn more view our Privacy Policy