Exhilarating Activities
Add some spice to your next vacation with one of these thrilling sports by track, rock, air and sea. These activities are sure to get your heart pumping and your adrenaline racing!
Allen Berg Racing School at WeatherTech Raceway Laguna Seca
Ready to master a street sports car or hone those defensive driving skills? Buckle up for a true testosterone test at the Allen Berg Racing School at WeatherTech Raceaway Laguna Seca. These courses put the pedal to the metal with instruction on high performance defensive driving including slide and recovery techniques and race-style heel-and-toe downshifting. Strap into a Formula racecar on the world-famous 2.24-mile, 11-turn track and approach the Corkscrew Turn, practicing braking, downshifting and cornering in split second intervals. One-day "Introduction to Racing" courses also available.
Sky Dive Monterey Bay
Get some air with Sky Dive Monterey Bay's new training program, which transforms enthusiasts into certified skydivers in two to three days. This fast track method blows socks for anyone high on kissing the sky with seven freefall training jumps paired with intensive ground instruction. For those seeking a more leisurely adventure, take the plunge via the "world's highest tandem jump" at 18,000 feet. A quick 20-minute training and safety briefing, paired with an instructor and dual harness, delivers a birds'-eye view of the Monterey Peninsula and Marine National Sanctuary following a throat-choking one-minute freefall clocking in at 120 miles per hour.
Stand-Up Paddling
Those hot on Laird Hamilton's new sport can hit the waves running with classes in S.U.P. - or stand-up paddling. This trend combines surfing with canoe-style paddling in a stand up position, exercising the core and sense of balance. Learn the basics of balance, strokes and paddling techniques. Adventures by the Sea offers both rentals and lessons.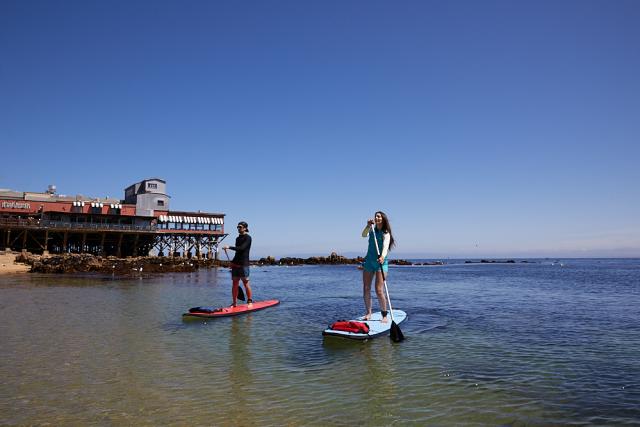 Scuba Diving
Visitors can also sleuth the seas with Aquarius Dive Shop and Break Water Scuba at one of their training programs. Instruction and dives in the Monterey Bay National Sanctuary (with an underwater canyon twice as deep as the Grand Canyon), Point Lobos State Nature Preserve or San Carlos Beach offer insight into the region's rich diversity of sea life. Click here for a list of the "Top 5 Beach Dives in Monterey County."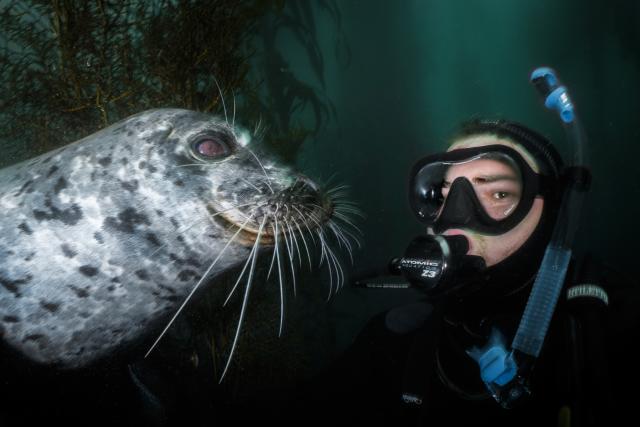 Rock Climbing at Pinnacles National Park
Seeking a rendezvous between a rock and a hard place? Check out some of the courses at Pinnacles National Park, a top locale for rock climbing on 23 million-year old formations. Home to the California condor release program and a crazy collection of crimson conical spires, the Pinnacles' multitude of options is suited to both beginner and advanced climbers. Key areas are rigged with permanent anchors allowing for safe instruction and ascension.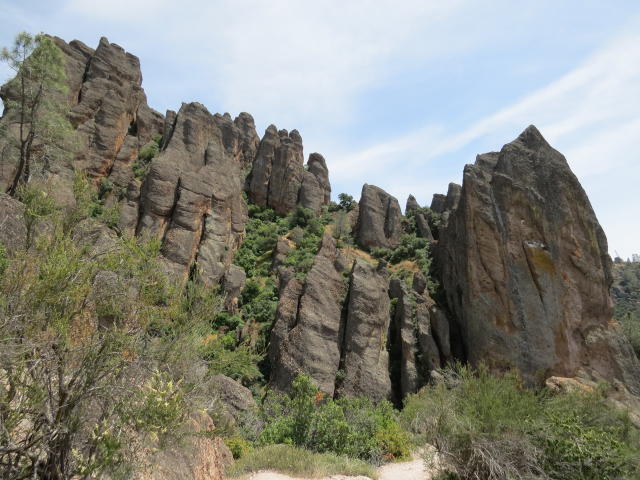 Paragliding at Marina State Beach
Want to see Monterey from a different perspective? Take to the sky and give paragliding a try. Marina State Beach is the ideal place for soaring over sand dunes and Monterey Bay since winds here tend to pick up in the afternoon. The hang gliding launch spot is directly south of the parking lot at the beach. If you're lucky you might even spot a migrating whale in the distance!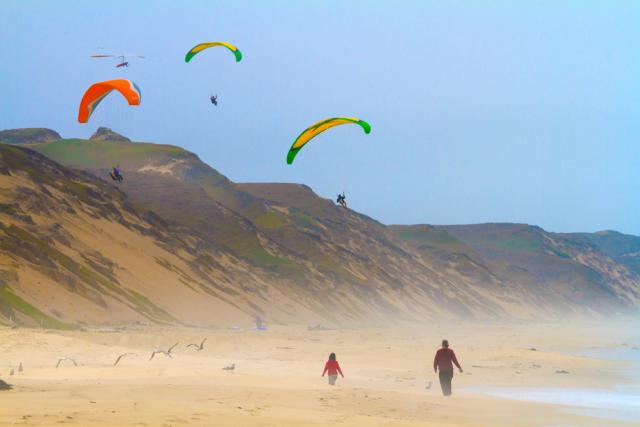 By continuing to browse this site you permit us and our partners to place identification cookies on your browser and agree to our use of cookies for marketing. To learn more view our Privacy Policy