Rise & Shine Itinerary
The world really opens up when you do. Whether you're looking for a light hike or an adrenaline rush, Monterey County is filled with outdoor adventure and thrills to keep you excited. Biking, hiking, hang gliding and skydiving are just a few of the outdoor activities that will open you up to inspiring new moments in Monterey.
Day 1 
Your epic adventure begins in the heart of Monterey at the Monterey Plaza Hotel & Spa, located on historic Cannery Row. The incredible ocean views from this luxurious property will make you feel as if you are on the edge of the Monterey Bay. Soak in this moment, because you're about to catch this view from a completely different perspective!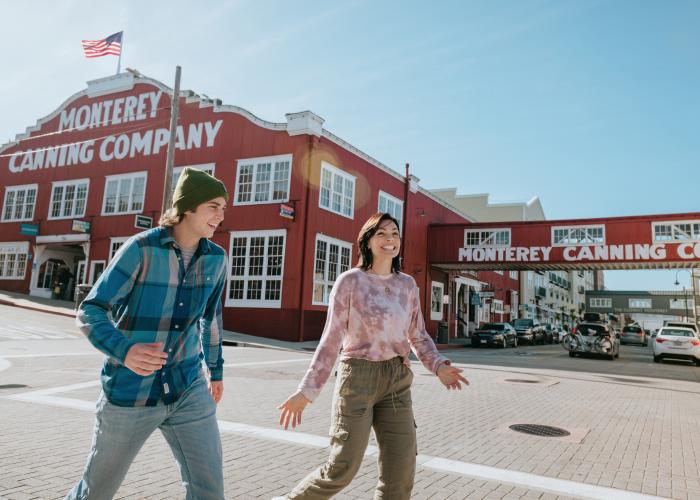 Just north of Monterey, catch the thrill of a lifetime with a quick jump from an airplane at Monterey Bay Skydive. You'll be strapped in for a tandem jump with unparalleled views of the Monterey Bay, Salinas Valley and Santa Cruz. That excitement is a moment you'll want to relive for a lifetime!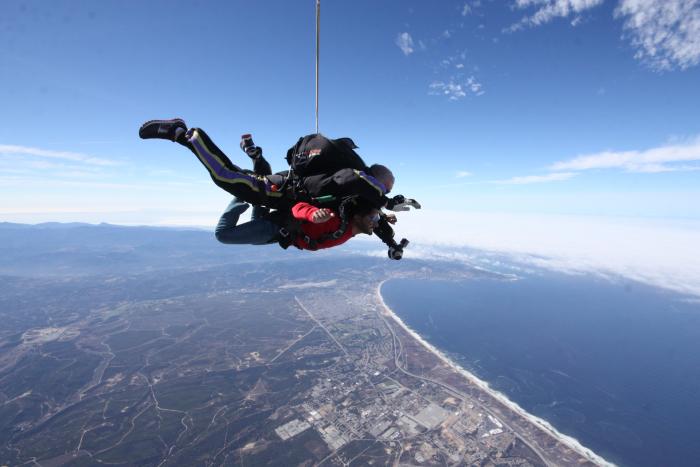 After your stomach settles from all of the adrenaline, head over to Salt Wood Kitchen & Oysterette near Marina State Beach for locally-sourced fare, like hearty Cioppino, and oysters on the half shell. Finish the day off with a stroll along the beach to watch surfers, kit flyers and hang gliders on the water. 
Day 2
Want to see what the edge of the earth really looks like? This morning head south on Highway One to the Point Sur Lighthouse in Big Sur. Here you can get a private tour of this iconic landmark, which sits on a volcanic rock 361 feet above the Pacific Ocean.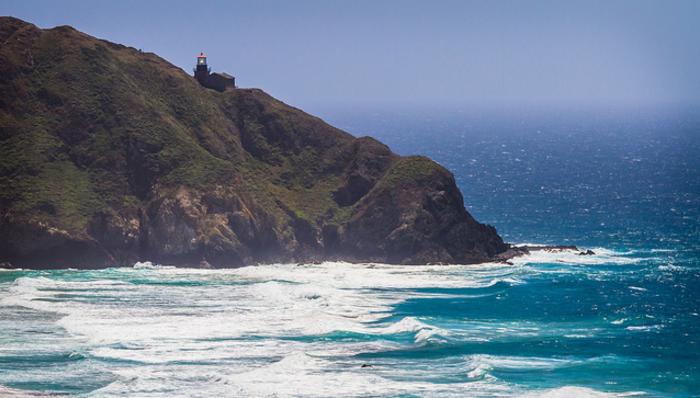 Just down the highway is Big Sur village and the Big Sur Roadhouse. Their fresh take on California cuisine is refreshing, and they offer super seasonal menus that highlight local ingredients. 
Roll the windows down, and take your time getting back to Monterey so you can enjoy the sights along Highway 1. This particular stretch between Big Sur and Monterey often tops lists for "best road trips."
Once you're back in Monterey, mosey on over to Rosine's for warm and homey comfort-food. If you're a fan of Guy Fieri's Diners, Drive-Ins, and Dives, you might've already heard of this family-owned hotspot. Be sure to save room for dessert, because their specialty cream cakes and other sweets are divine.
Day 3
Before your epic adventure comes to a close, be sure to check out some of Monterey County's Parks including lesser-known gems like Jacks Peak, Toro Park, Royal Oaks, Lake San Antonio, or San Lorenzo Park. Soak in those Monterey moments and incredible views before heading out. 
By continuing to browse this site you permit us and our partners to place identification cookies on your browser and agree to our use of cookies for marketing. To learn more view our Privacy Policy