Top 10 Attractions in Monterey
THINGS TO DO IN MONTEREY COUNTY, CALIFORNIA
There are so many unique Monterey attractions that it can be hard to pick just one! Here's a quick overview of Monterey County's top attractions and things to do.
Called "one of America's most captivating aquariums" by ForbesTraveler.com, the famed Monterey Bay Aquarium is teeming with discoveries and interactive exhibits. Dedicated to marine research and conservation, the Monterey Bay Aquarium presents marine life on a truly grand scale.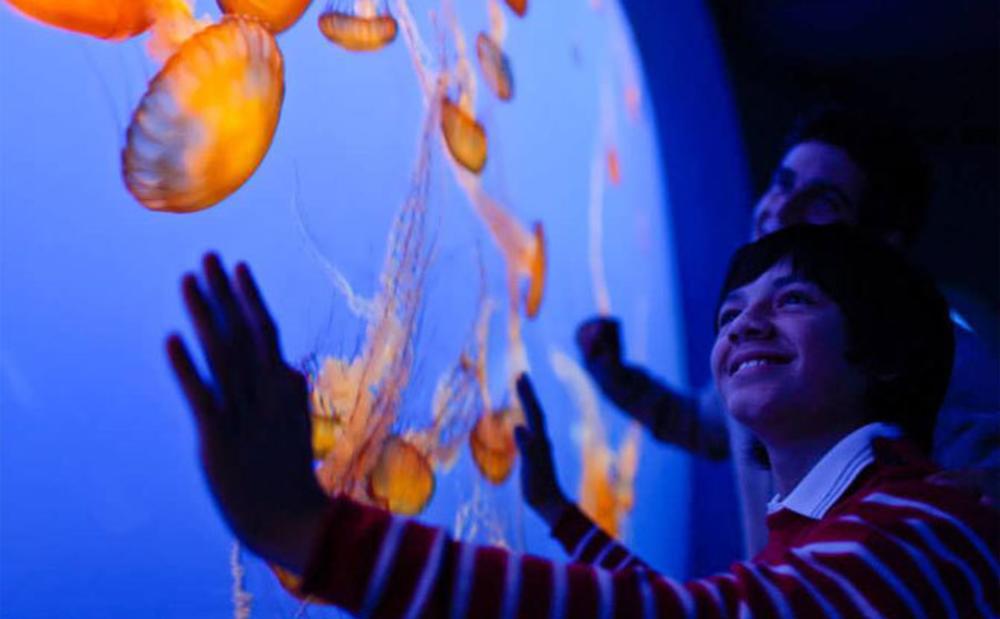 In January 1958, the City of Monterey officially re-named Ocean View Avenue "Cannery Row" in honor of John Steinbeck, the author of the well-known novel by the same name. Today's Cannery Row, anchored by the Monterey Bay Aquarium, stretches along the waterfront and features restaurants, hotels, specialty shops, local artists' galleries and wine tasting rooms.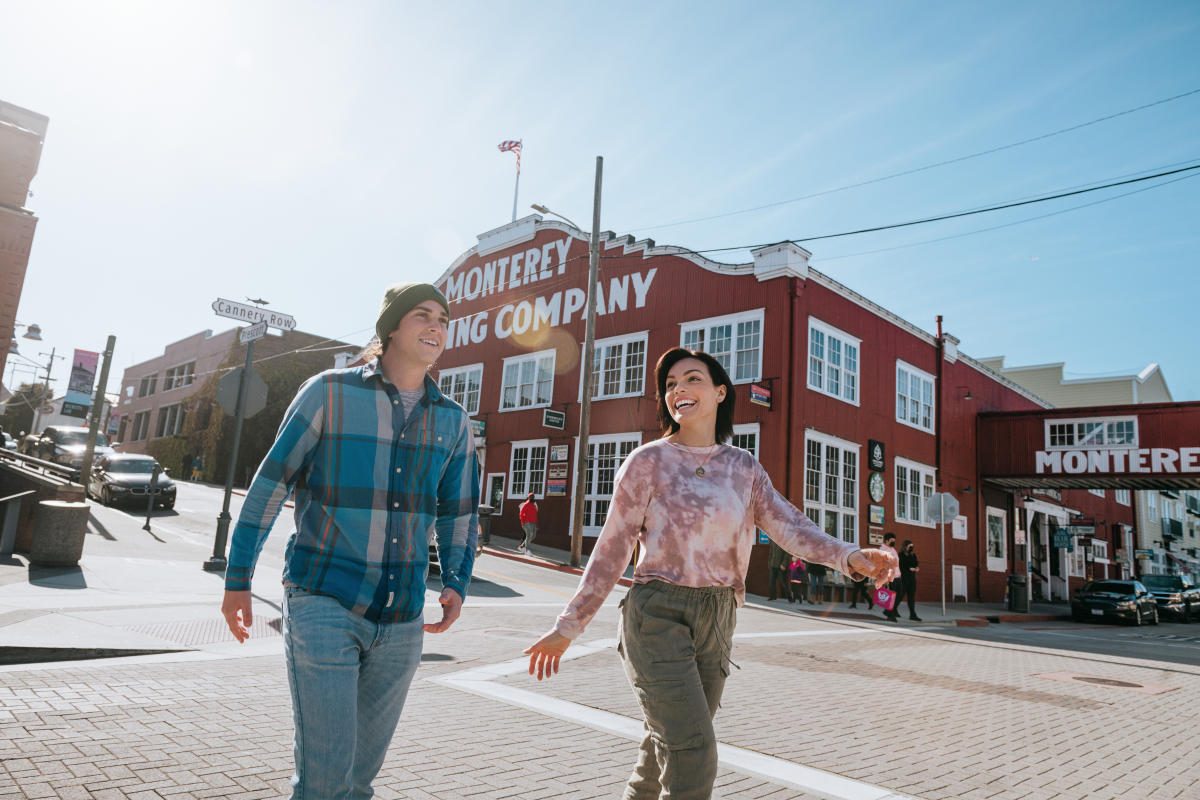 Take in the sights, sounds and smells of Monterey's thriving fishing industry as working trawlers unload their catch of the day (and seagulls try to get in on the action). Snap photos of sea lions and otters frolicking in the calm inner harbor waters or get up close and personal during a glass bottom boat tour, deep-sea fishing trip or whale watching tour. Don't forget to grab a cup of steaming hot clam chowder, or stop by one of several restaurants featuring fresh Monterey Bay seafood. Fisherman's Wharf in downtown Monterey should be on visitor's "must-do" list.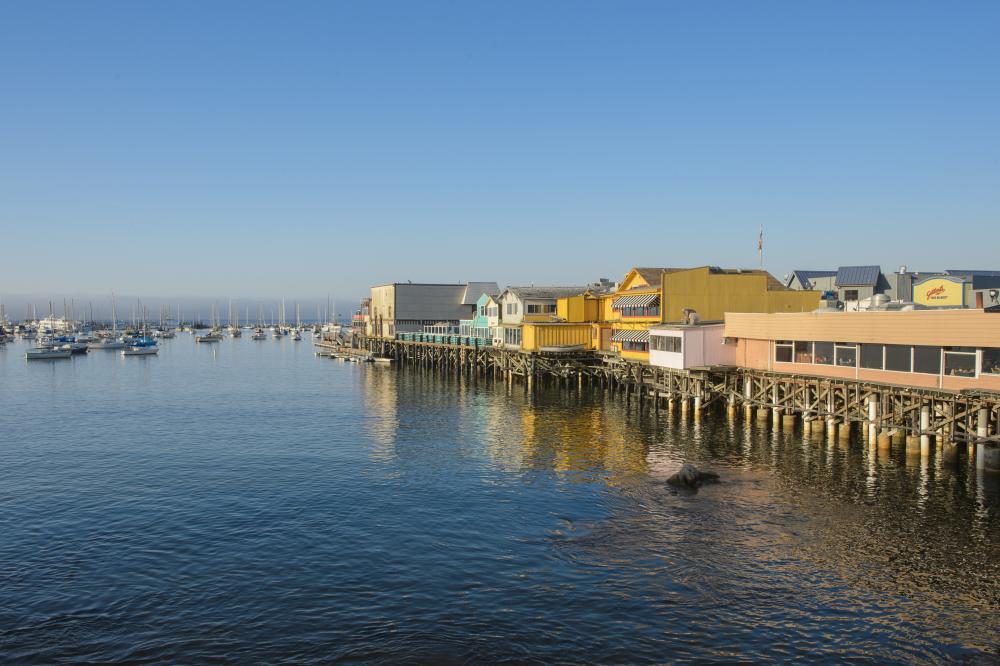 With eight championship golf courses, gourmet restaurants, spas and shopping galore, Pebble Beach isn't just a community; it's an attraction all its own. Be sure to wind through 17-Mile Drive for spectacular points of interest along the way.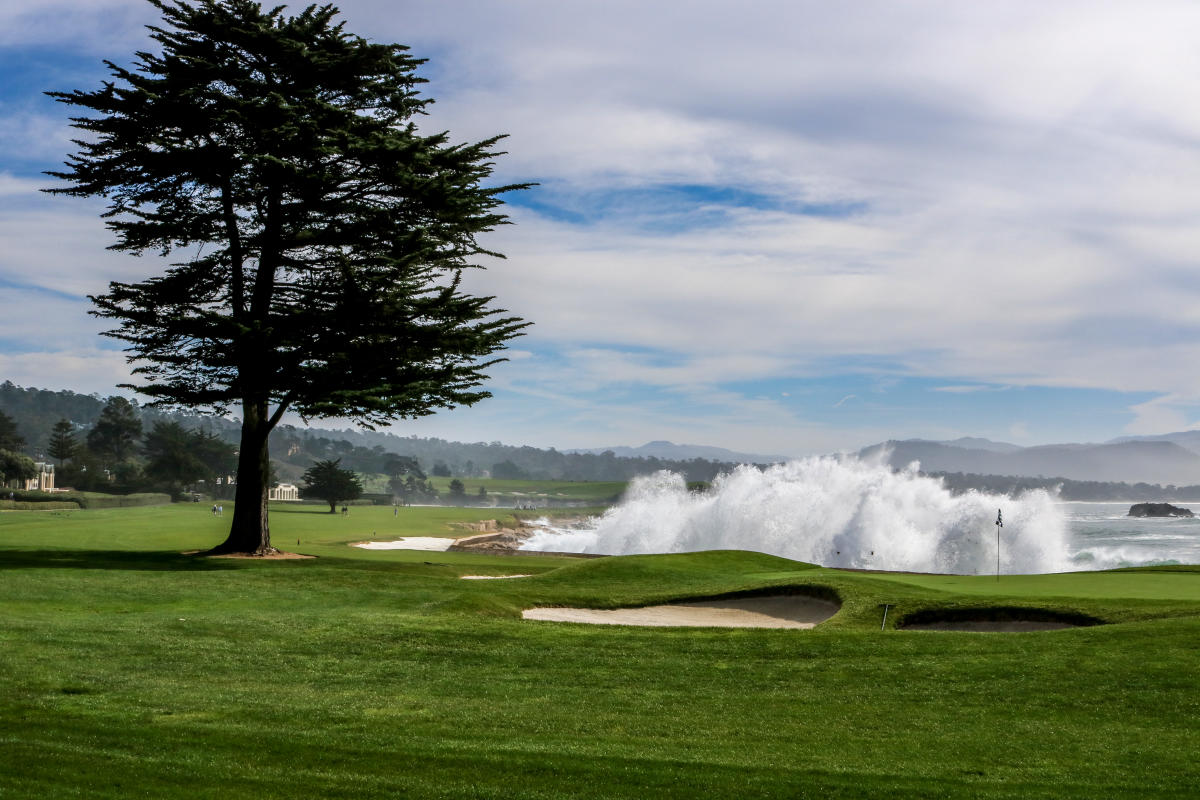 17-Mile Drive in Pebble Beach is one of the best-known scenic drives in the world. It takes visitors past impressive homes and the world's greatest golf courses, as well as miles of scenic coastline and the serene majesty of Del Monte Forest.
Highway 1 from Monterey through Big Sur is the road trip of a lifetime. It's a State Scenic Highway and has been declared an All-American Road by the U.S. Department of Transportation's National Scenic Byways Program.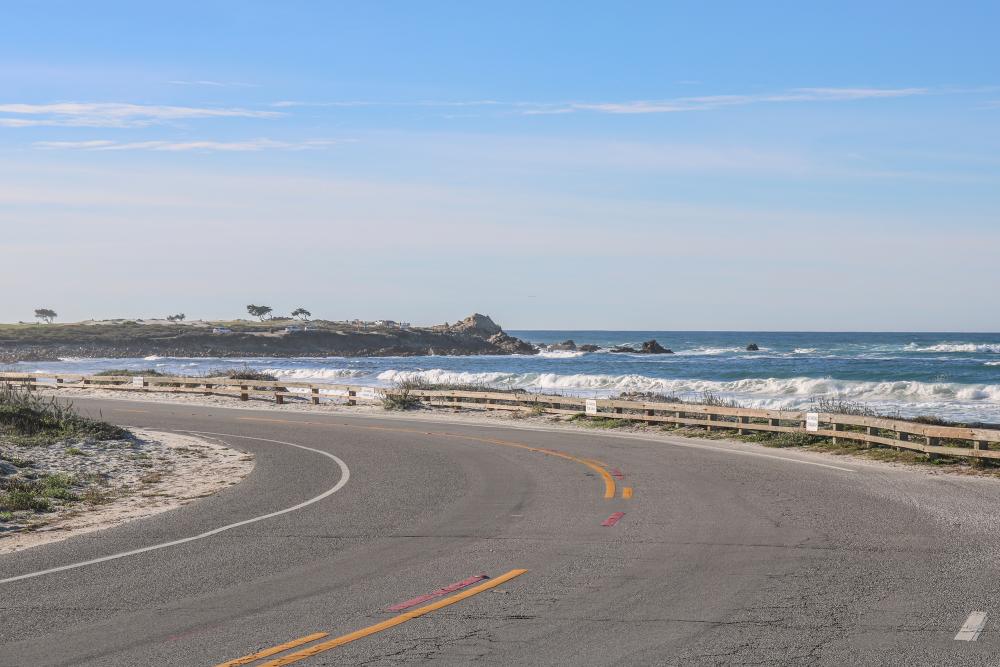 Monterey County, once the capital of Alta California, is the epicenter of California history. Explore the heritage of the California mission era at our three historic missions. Walk the Path of History to learn about the Mexican era, as well as the area's early literary history. Experience the works of Nobel Prize-winning author John Steinbeck and the agricultural history of Monterey County at the National Steinbeck Center in Salinas. Learn about the region's flora and fauna at the Pacific Grove Museum of Natural History.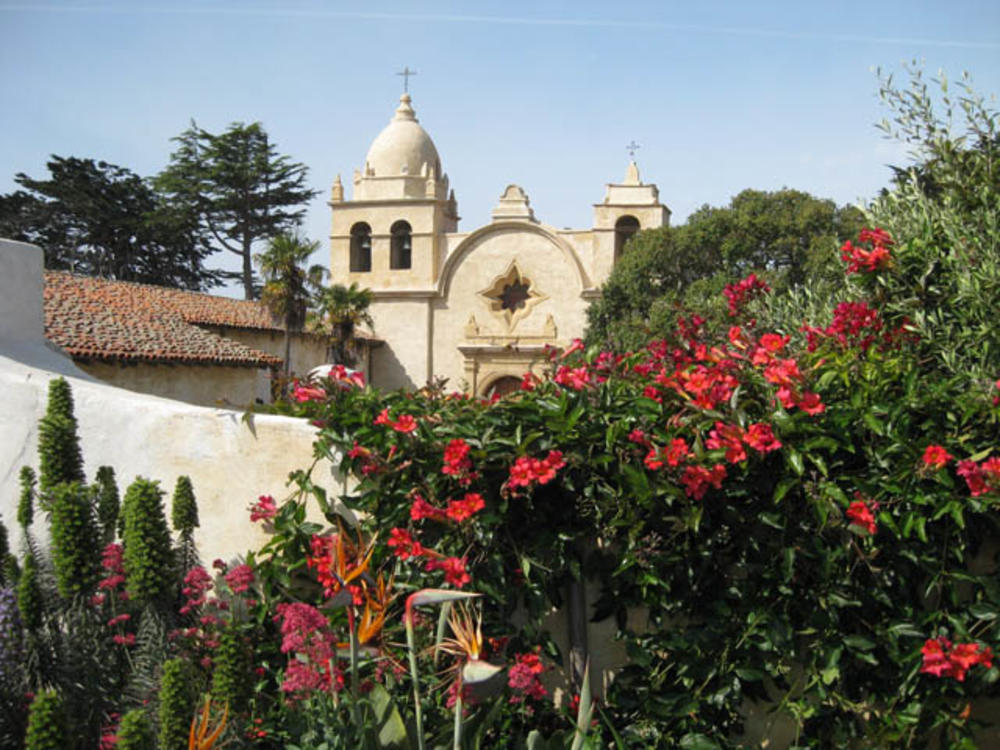 There is no shortage of lush acreage to discover. Fort Ord National Monument, Pinnacles National Park and the Point Lobos State Reserve offer hiking, hang gliding, mountain biking, camping, horseback riding, surfing, birding, diving and more. Find your park here.
Whether you're looking for the quintessential sandy California surfing beach, stunning cliffs with spectacular views of the ocean, or a picture-perfect rocky shoreline, you'll find it all along Monterey County's coast. Dive, surf, sail, kayak or watch wildlife at any of our 13 beaches - or just enjoy the scenery. Find your beach here.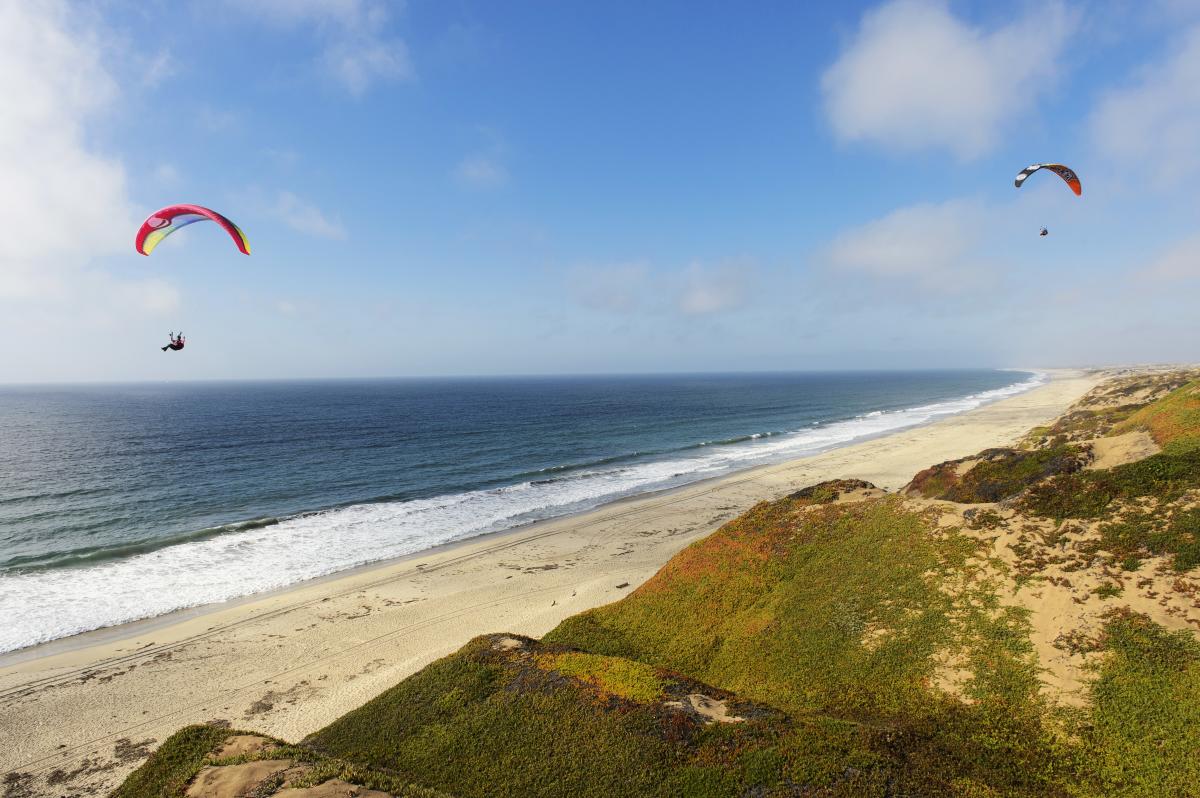 Monterey's widely acclaimed calendar of events attracts visitors from around the world. Music lovers are drawn to the Carmel Bach Festival in July and the Monterey Jazz Festival in September. Car lovers and racing fans descend on Monterey County for the legendary Monterey Car Week and Pebble Beach Concours d'Elegance as well as racing events at WeatherTech Raceway Laguna Seca. February's AT&T Pebble Beach Pro-Am and April's Big Sur International Marathon are just a few of many competitive events that take place throughout the year. Click here to see upcoming events.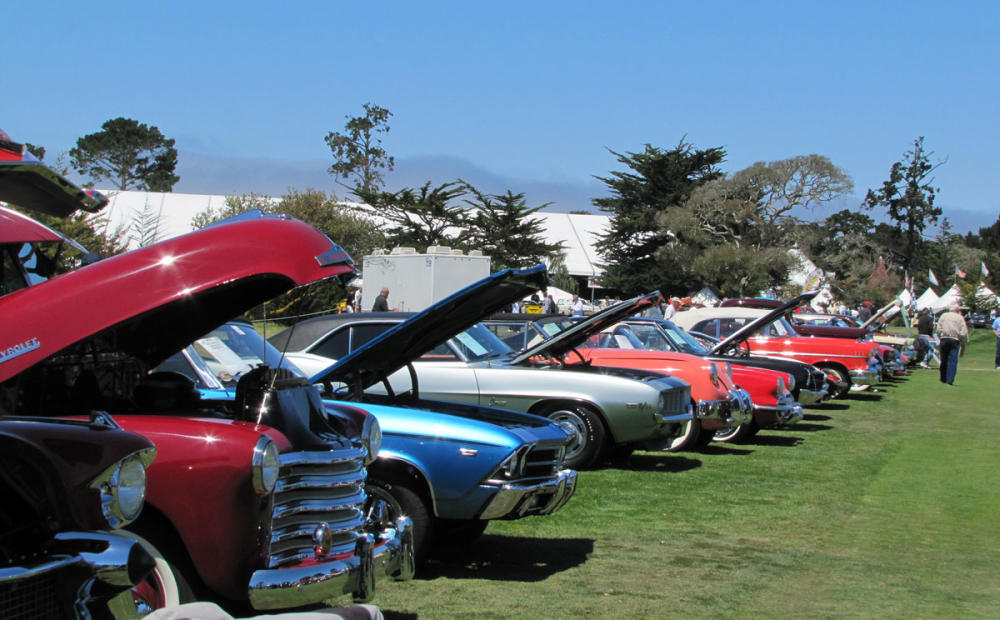 Wine Tasting
Monterey County was named as one of 2013's "Top Ten Wine Travel Destinations" in the world by Wine Enthusiast Magazine and for good reason. It's one of the largest wine growing and producing regions in California made famous by unique microclimates and diverse growing conditions that produce 42 varietals. There are wineries and tasting rooms in virtually every city in the county, including Marina, Salinas Valley, Carmel-by-the-Sea and Carmel Valley. Find your perfect wine tasting room here.
By continuing to browse this site you permit us and our partners to place identification cookies on your browser and agree to our use of cookies for marketing. To learn more view our Privacy Policy