Who knows Monterey best? Locals do. We asked locals what they love most about Monterey County. Whether you're a resident looking for new spots or a visitor looking for some local gems, meet our Monterey locals and hear their recommendations of the best things to do. 
Every month we'll share favorite local spots to eat, shop, drink and explore outdoors in our series, Inside Monterey. Now is the moment to explore an unknown side of Monterey County. Get the inside scoop from the people who live here and start adding these local favorites to your next itinerary.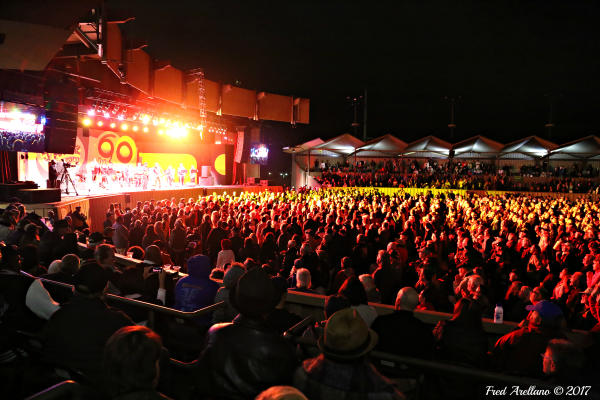 This month we have the 66th Monterey Jazz Festival to look forward to and we spoke with Tim Jackson, Artistic Director of the Monterey Jazz Festival and Artistic Director and Co-Founder of Kuumbwa Jazz in Santa Cruz.
MEET TIM JACKSON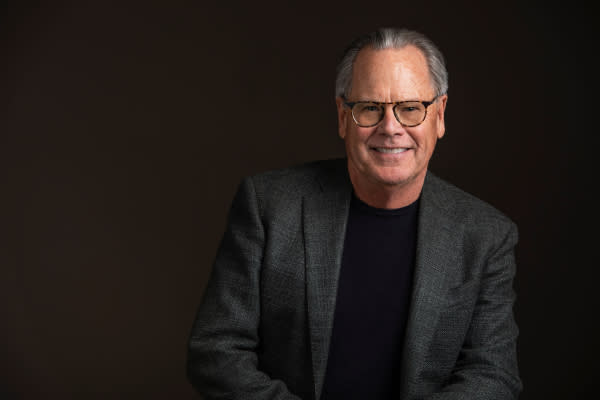 Tim Jackson, a California native, grew up in San Jose and then found his way to Santa Cruz in 1972, driven by a passion for both surfing and education at Cabrillo College. His academic journey led to graduating from San Jose State University in 1982. "While in Santa Cruz, I co-founded the Kuumbwa Jazz Society in 1975 and we opened the Kuumbwa Jazz Center in 1977. I continue to serve as Artistic Director for the Kuumbwa Jazz and we will celebrate our 50th Anniversary in 2025." Tim is married to Lori Chavez and has two adult children, Bennett & Nina and resides in Santa Cruz and Carmel Valley. Beyond his impactful contributions to jazz, Tim is a professional flutist.
TELL US ABOUT YOUR JOURNEY TO MONTEREY JAZZ FESTIVAL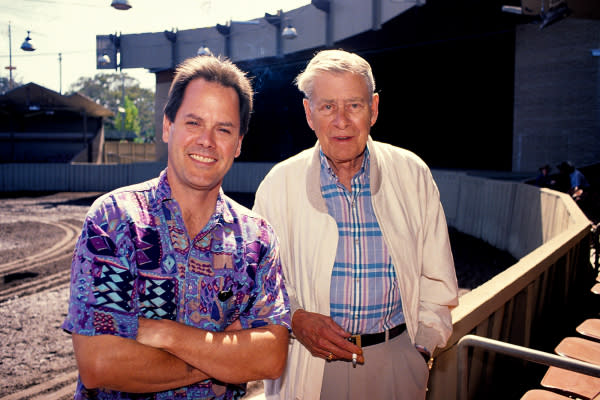 Tim came to the Monterey Jazz Festival in 1991, became the General Manager, and took over for the festival's founder, Jimmy Lyons. "I attended the festival twice in the 1980s and performed there in 1989 as a musician. My contact at the festival was Ruth Fenton, who was a board member. She championed me to the rest of the board of directors, I was hired in 1991 and produced the Monterey Jazz Festival beginning in 1992 through this year."
WHAT DO YOU LOVE MOST ABOUT MONTEREY JAZZ FESTIVAL?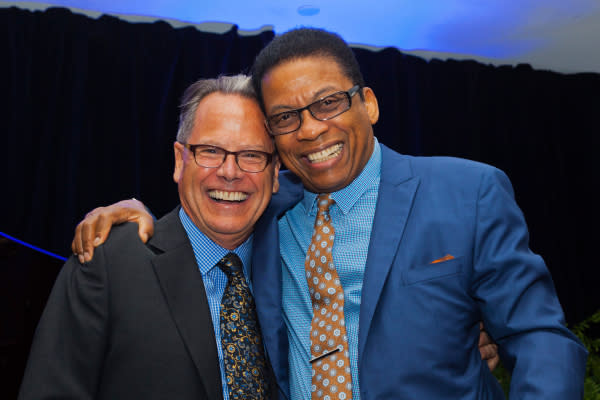 I love the history and legacy of the event. We are the longest-running jazz festival in the world. The artists who perform continue to inspire and enrich me, and I'm always impressed by our knowledgeable, passionate, and committed audience. It's a great combination!
WHAT WILL BE UNIQUE AT THE 2023 MONTEREY JAZZ FESTIVAL?
Every year the Monterey Jazz Festival has its flavor and energy. With this being my last year with the Monterey Jazz Festival, my goal is to present artists who inspired me over the decades and have become friends and long-time MJF performers. People like Herbie Hancock, Dianne Reeves, Christian McBride, Terence Blanchard, Terri Lyne Carrington & Charles Lloyd. We will balance these jazz legends with new faces like Samara Joy, Thundercat, Snarky Puppy & Louis Cato. There will be something for every jazz lover's taste!
WE HEAR YOU'RE RETIRING. WAS THAT A DIFFICULT DECISION?
A friend once told me, "Everything has a beginning, middle and an end". After 33 incredible years, this felt like the right time to pass on the torch. It is time for the festival to have a new artistic voice in making decisions. I plan to continue my work at Kuumbwa Jazz Center and dig deeper into my music. I am excited to embrace new opportunities!
WHAT IS IT ABOUT MONTEREY COUNTY THAT INSPIRES YOU?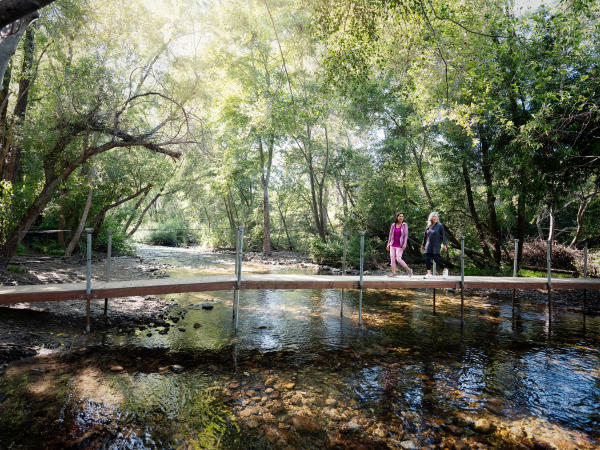 The trite answer is, of course the beauty! And it's true. My wife and I discovered Carmel Valley over 20 years ago and love our time out there. It's a very different environment than being on the coast. We also love hiking in Big Sur and Marina State Beach.
FAVORITE PLACES TO SEE LIVE MUSIC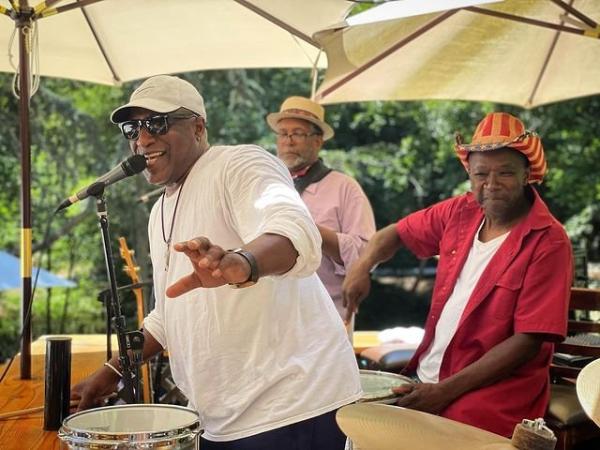 I enjoy The Big Sur River Inn for its Sunday Summer Live Music afternoon jazz sessions. Deja Blu in Seaside has great lunches and they have an eclectic blend of music with a mellow vibe.
FAVORITE LOCAL RESTAURANTS IN MONTEREY COUNTY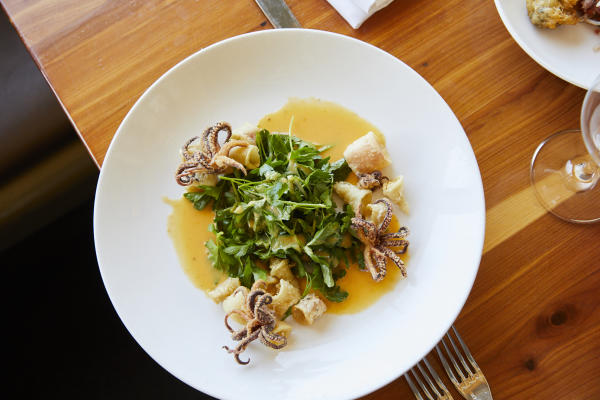 We love Café Rustica in Carmel Valley Village, because it feels like a French country-side bistro. Also a favorite is Passionfish Restaurant in Pacific Grove which has amazing seafood with an extensive wine list.
FAVORITE MONTEREY COUNTY ACTIVITY OR EXCURSION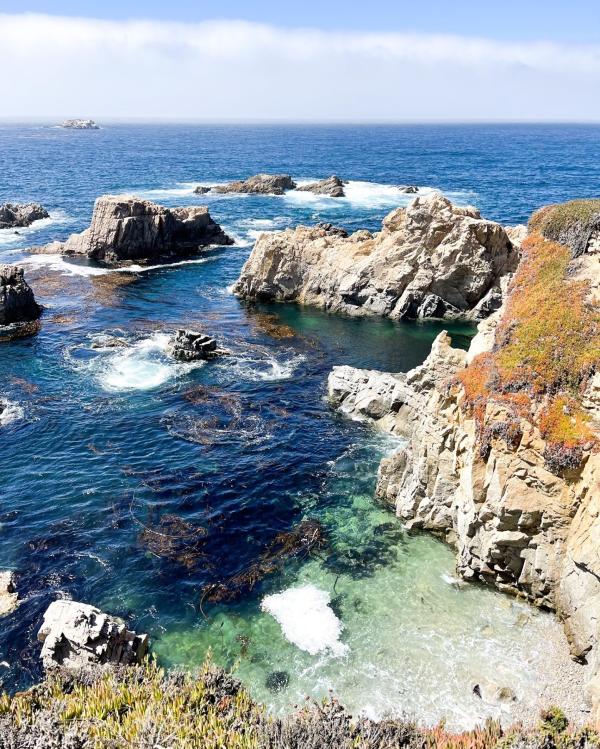 There are so many fun activities to do in Monterey. Exploring Point Lobos State Natural Reserve and Garland Ranch Regional Park in Carmel Valley, as well as Big Sur (especially Andrew Molera State Park), is always at the top of our list. We also enjoy wine tasting in Carmel Valley and gravel biking at Fort Ord National Monument. Additionally, we like to visit Spreckels and the River Road area outside of Salinas, as well as hiking in Pinnacles National Park.
FAVORITE STAYCATION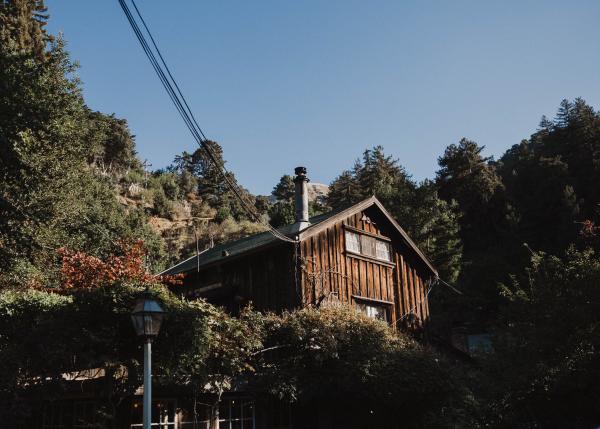 Our favorite Staycation is Deetjen's Big Sur Inn. The rooms are amazingly old-school and unique and the restaurant is fantastic. Another favorite of ours in downtown Carmel is the Green Lantern Inn.
INSIDER TIP FROM MONTEREY LOCALS
When visiting Monterey County, be sure to visit Big Sur, Carmel Valley and Arroyo Seco for day trips. Monterey County is a geographically huge county and there is so much to see.