Monterey County has always been a favorite destination for Labor Day weekend, with its wide-open beaches, hiking trails for all skill levels and cool microclimate. This year, in an effort to control the volume of beach-goers in the region and overcrowding on the beaches, the County and coastal cites within, have decided to close beaches to prevent the spread of COVID-19. This is a temporary closure of all beaches in Monterey County, including State beaches, in effect September 4-7, 2020. Only water activities and ocean-access will be allowed over Labor Day weekend and violators are subject to a $1,000 fine – but fret not! There are still plenty of things to see and do in Monterey County.
What's Open in Monterey?
While you may not be able to sit and sunbathe on the beach this weekend, consider lounging poolside at one of our many hotels. Restaurants and wineries offer scenic outdoor seating areas to enjoy our temperate weather. A variety of boutique and name-brand shops and art galleries will be open to peruse. And of course, there is plenty of outdoor adventure with water sports, whale watching, bicycle rides, parks and more. Remember that face coverings are required.

Take An Epic Adventure
Water activities are allowed, which means that swimming, snorkeling and scuba diving in the crystal blue waters at Lover's Point Beach, surfing and boogie boarding at Carmel Beach, or paddle boarding and kayaking the Monterey Bay are permitted. Please remember that the beach may only be used to provide access to the ocean. Beach use is not allowed. This prohibits groups, walking, jogging, sunbathing, picnicking, and sitting at all beaches in Monterey County.
Monterey County is well-known for its epic outdoor adventures and unmatched scenic views. Discover a plethora of outdoor recreation activities where social distancing comes naturally. Bike the 18-mile long coastal recreation trail, hang glide over Marina State Beach, or rock climb Pinnacles National Park. While there are currently some park closures in Big Sur, many Monterey County parks and California state parks have hiking trails open for you to connect with nature. Please check individual park websites for updates.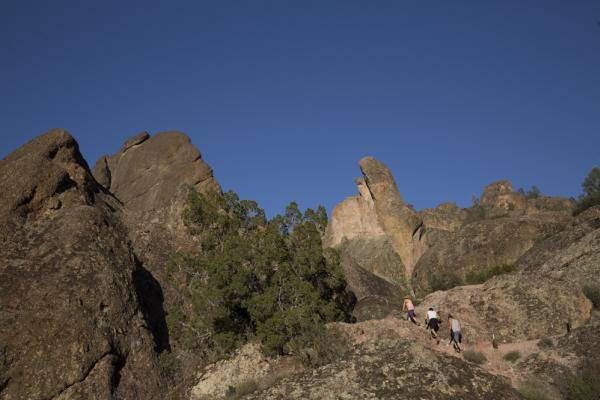 Score A Sweet Hotel Deal
Whether you're looking for a luxe Big Sur retreat, a budget-friendly family motel in Monterey, or a coastal getaway in Pacific Grove or Carmel-by-the-Sea, we have something for everyone. Many Monterey county hotels are offering special deals and promotions, including curated package experiences.  Check out the deals and start planning your weekend.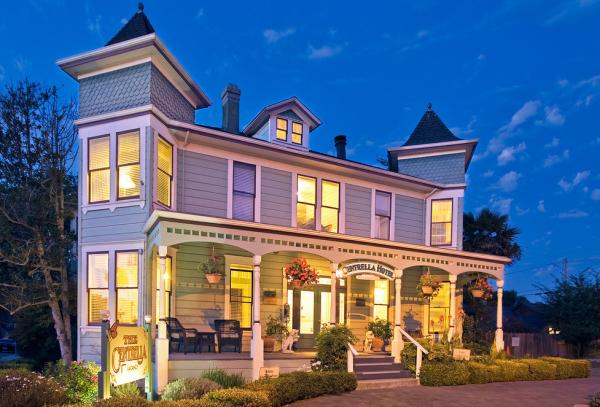 Drink in Good Spirits
Wineries with outdoor seating space and some breweries with food are open with safety protocols in place. While known for its award-winning coastal California wines, Monterey County has been recognized as a rising star on the craft beer scene. Wine lovers will taste the best Chardonnay and Pinot Noir in all of California with a visit to any of the 60+ tasting rooms located throughout Monterey County. Visit Monterey County Vintners & Growers Association for additional info and details on what is open.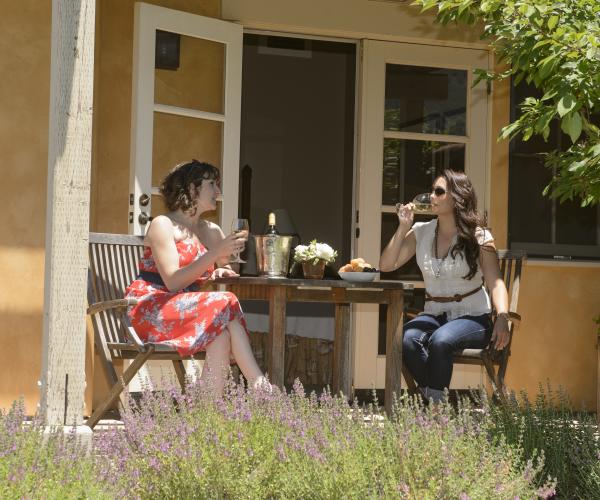 Take Time to Tee Off
With 26 public and private courses (over 450 holes in total), Monterey County offers world-class golf options for all levels of play. Our golf courses have modified their operations in order to follow proper safety and health requirements needed today. Come play a round of golf with the waves crashing at your side at the world-famous Pebble Beach Golf Links. Visit the most difficult test of golf on the Monterey Peninsula, and try your hand at the narrow playing corridors of Bayonet Golf Course in Seaside.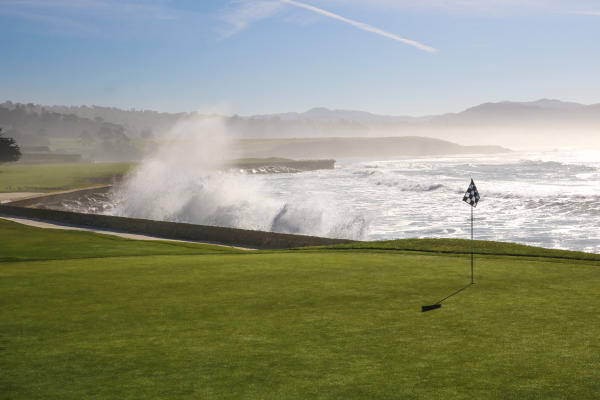 See A Drive In Movie
The Monterey County Fair & Event Center is now a drive in movie theater! Come to a Pop-Up Drive-In Movie Night, held every Friday and Saturday night through September. If you're craving fair food like hot dogs, nachos, funnel cake, deep-fried Oreos and Twinkies the event features pre-ordered concession stand snack packs delivered right to your car. Walk-up concession and bar stands serving El Jefe Tequila margarita pitchers, red and white wine, Blue Marble canned cocktails, and Sierra Nevada beer in cans. Purchase tickets in advance here.
Sail Away
From a romantic sunset cruise, to a whale watching excursion or sailing adventure, boating activities are a Labor Day favorite. Monterey and Moss Landing boating launch ramps are open for recreational boaters. We recommend exploring the Monterey Bay National Marine Sanctuary, to see our famous sea otters, birds and more.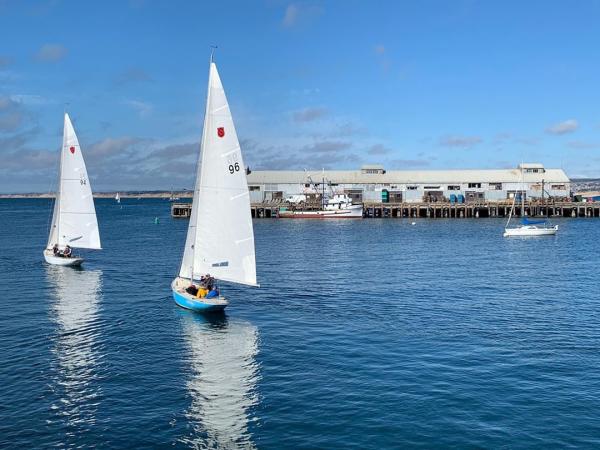 Travel Responsibly
Please respect Monterey County by following the safety guidelines recommended from local, state and national health authorities. Practice social distancing, wear facial coverings in public, and please leave no trace behind.