Rain can sometimes put a bit of a damper on your day, but there's still plenty to explore on a rainy day in Monterey County while still staying dry. Whether it's visiting a museum exhibit or simply enjoying the gorgeous, rainy views from a balcony window, there are plenty of ways to enjoy a rainy day in Monterey County. 
1. Learn Something New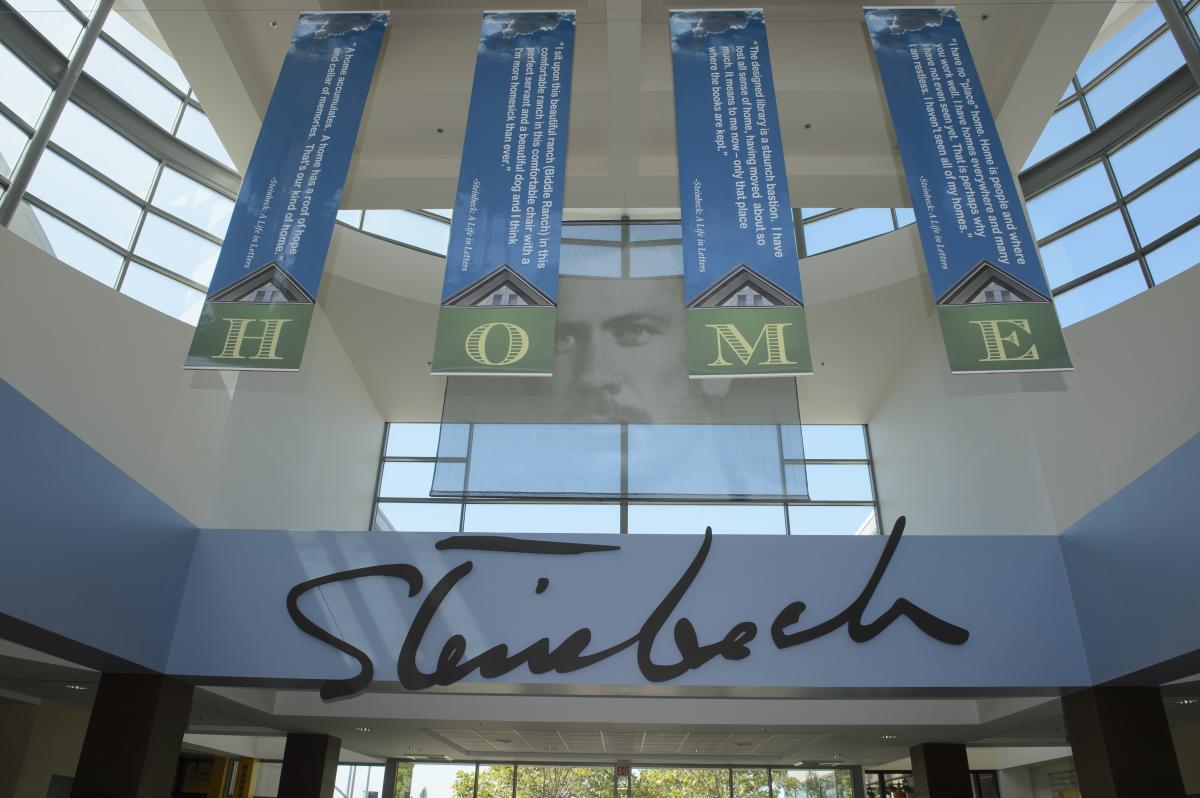 Duck for cover at the Monterey Bay Aquarium and learn about life under the sea. There are plenty of exhibits to explore including the newest "Into the Deep" exhibit where visitors can see the largest collection of deep-sea animals in North America.   
Scope out the latest works at the Monterey Museum of Art, or learn about the Monarch Butterflies at the Pacific Grove Museum of Natural History, In Salinas to get lost in a good book at the National Steinbeck Museum, or visit Salinas California Welcome Center located at 1A Station Place to see the exhibit, Postcards, Passengers, and Produce and learn how the Southern Pacific Company created the Salad Bowl of the World.  
Interested in learning more about Monterey County history? Visit the Carmel Valley Historical Society on Saturdays from 1 pm to 4 pm and Sundays from 11 am to 2 pm to explore its many wonderful exhibits, including its educational display on indigenous life. 
2. Wine Tasting in Carmel-by-the-Sea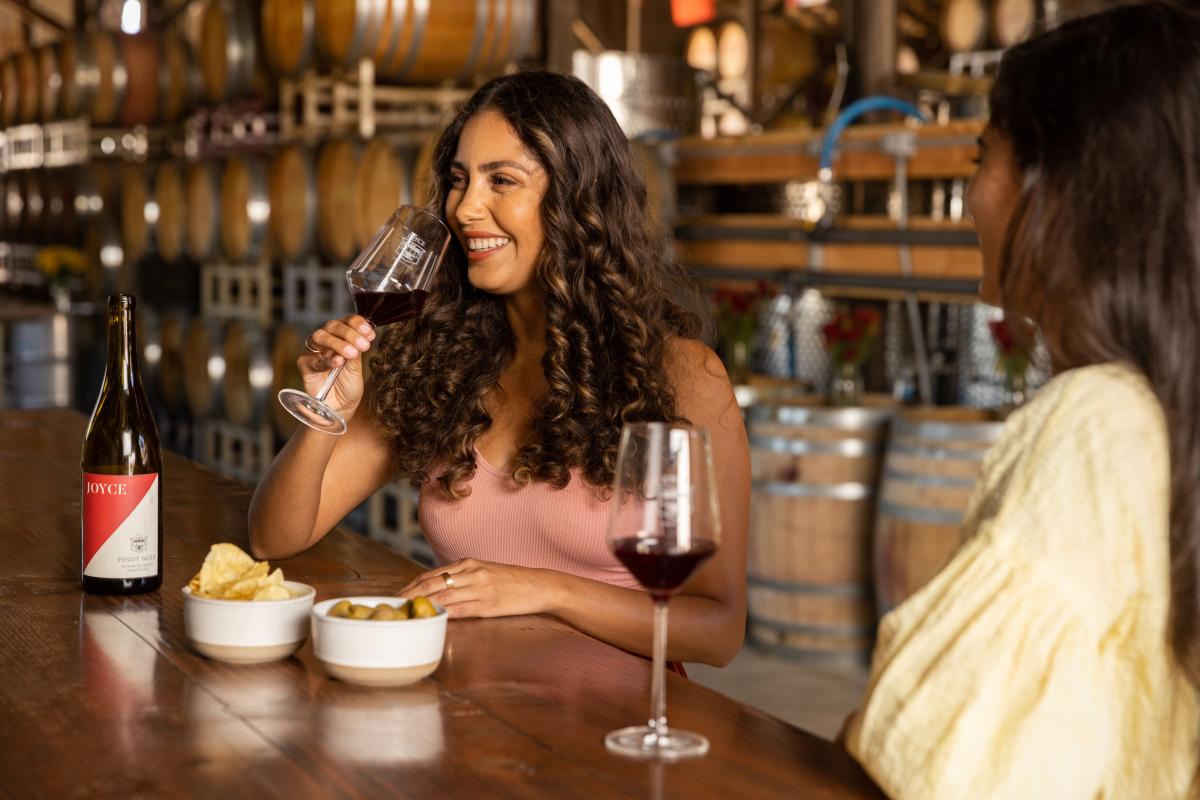 Grab your umbrella and sample local wine from some of the tasting rooms in Carmel-by-the-Sea. Whether it's an oaky Chardonnay or a smooth Pinot Noir, you are bound to find a new favorite, and lucky for you most of the tasting rooms are conveniently located within a one-mile radius!   
3. Find the Best Clam Chowder to Warm You Up

Nothing is better than a piping hot bowl of clam chowder from one of the many appetizing restaurants along Fisherman's Wharf. Be sure to taste your way down the wharf to some of our favorites: Crabby Jim's, Domenico's, Old Fisherman's Grotto and Paluca Trattoria. You can find more delicious places to get clam chowder in our round up of where to find the best clam chowder in Monterey County! 
After the chowder, warm up even more and see 10 places to grab a hot drink. 
4. Enjoy the Views from Inside

Photo Courtesy: A Taste of Monterey
Watch the excitement outdoors from a cozy indoor fireplace, a room with a view, or an indoor balcony. Book a stay at Carmel Valley Ranch where all the suites are all accommodated with a fireplace and a private balcony so that you can enjoy the warmth and a view of the Valley. Another great place to stay is Spindrift Inn where almost every room comes with its own fireplace and ocean view! 
Grab a seat near one of the panoramic windows at A Taste of Monterey along Cannery Row and embrace the stormy views of Monterey Bay. Did we mention that they serve over 95 wineries from Monterey County's Wine Country? 
5. See a Show

Photo Courtesy: Golden State Theatre
Monterey County has one of the busiest performing arts calendars in all of California. Visit the Golden State Theatre in Monterey which hosts anything from a concert, lecture, musical, or film. In Carmel-by-the-Sea, you will find the Sunset Center which showcases a variety of world-class performances and live events. Enjoy local talent at Pacific Repertory Theater which includes Broadway musicals, comedies, and dramas. Or grab some popcorn and catch the newest movie at Century Theatres located at Del Monte Shopping Center. 
6. Find your Zen

Photo Courtesy: Monterey Plaza Hotel & Spa
The sound of rain may be relaxing enough, but spa treatments in Monterey will take you to the next level of Zen. Find bliss on the bay at the Monterey Plaza Hotel & Spa's Vista Blue Spa. Located on the fifth-floor, the spa is equipped with a rooftop deck and fireplace, outdoor whirlpool tubs, and a full-service fitness center. 
Tucked away at The Spa at Bernardus, indulge in a stress-releasing environment and get pampered with a signature treatment including a facial or massage. You may also have the opportunity to use the eucalyptus steam room, dry sauna, and warming pool. 
For a truly pampering experience book a treatment at the luxurious Spa at Pebble Beach where the 22,000-square-foot space specializes in wraps, water treatments, and rejuvenating massages and facials. Other spa highlights include a full-service salon, an outdoor pool, and a sanctuary with a warming fire pit.
Another way to find your zen is to book a class at Om Studios. Whether it be Pilates, Barre, or Yoga, you will leave feeling refreshed and recharged!
7. Have Some Family-Friendly Fun
Photo Courtesy: Monterey Mirror Maze and Lazer Challenge
Round up the little ones and let them burn off some steam at MY Museum in downtown Monterey. Exhibits like MY Go-Fore Golf, MY Day at the Beach, MY Hospital, and MY Build a House allow kids to play in a fun and interactive space. 
Just a few doors down from the Monterey Bay Aquarium on Cannery Row lays an indoor playground like none other. Monterey Mirror Maze is sure to get your heart and mind pumping with challenging psychedelic labyrinths. While you're there, test your mission impossible skills and get through the laser maze as quickly as possible. Looking for more of a challenge? Get your team together to solve clues in a variety of themed rooms at Escape Room 831.  
If solving puzzles isn't your thing, visit Lynn's Arcade in Seaside for some old-school fun! This pinball parlor has pinball machines ranging from the 1970's to present day. 
If you are unable to go on the actual golf course, Links Club Golf gives a great alternative to practice your golf swing! Using high-tech simulators and PXG clubs, Links Golf Club gives space for you and your group to explore over 200 of the world's best golf courses, eat, drink, and have fun on a rainy day. 
Stay dry, and safe! Make sure to stay up to date on the most recent weather advisories and road conditions at Monterey County Travel Alerts.