Affordable Luxury Flights to Monterey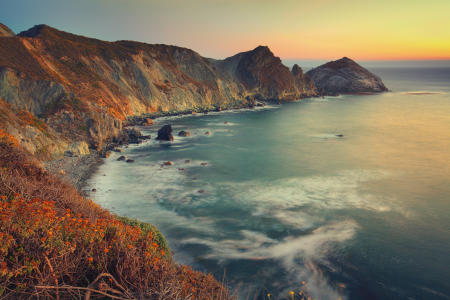 Hop on JSX and jet away to paradise in Monterey County. Flying from private terminals in Burbank and Orange County, you can arrive at the airport just 20 minutes before your flight – no lines, no crowds, just an awe-inspiring non-stop adventure. With iconic towns nestled closely together like Big Sur, Carmel-by-the-Sea, Carmel Valley, Pebble Beach, Monterey and more - the possibilities are endless! Grab life by the moments and plan your trip.
JSX Amenities & Services
JSX flights start at $199 one-way from Burbank and Orange County.
Fly from private terminals where you only need to arrive 20 minutes before your flight
At least 2 checked bags included with every fare, including golf clubs
Every seat features business-class legroom with complimentary gourmet snacks, drinks, and cocktails
JSX is pet-friendly. Small dogs and cats in approved under-seat carriers fly for free.
JSX Simpli-Fly delivers a science-based approach to security and safety, ensuring comfort and safety
Travel Responsibly
Monterey County has worked hard to ensure the health and well-being of our community and our visitors. Please travel responsibly. Wear face coverings when in public spaces, follow CDC guidelines and leave no trace behind.
By continuing to browse this site you permit us and our partners to place identification cookies on your browser and agree to our use of cookies for marketing. To learn more view our Privacy Policy