When you're in Monterey County for a meeting or conference, your days are packed to the brim often with no room to eat, so it's good to know that after the day's meetings end, you have plenty of late-night dining options to choose from all within walking distance from the Monterey Conference Center and downtown Monterey hotels. Whether you're looking for a quick bite or a place to host a formal group dinner party, here are some great late-night options.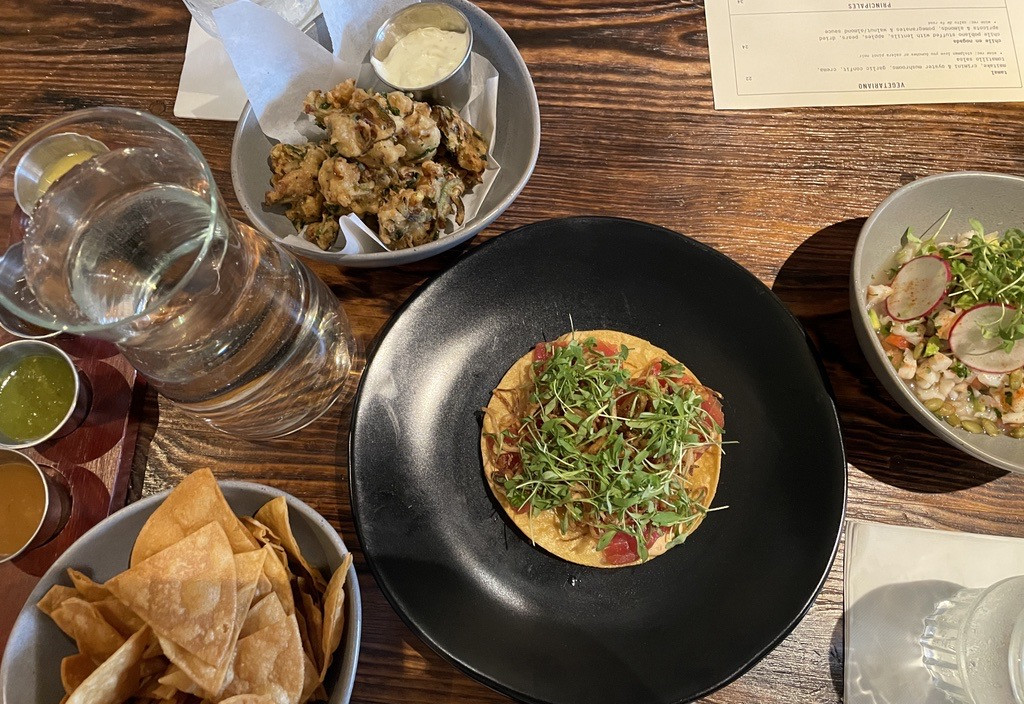 This new restaurant brings Mexico's Riviera Maya to downtown Monterey. Enjoy house-made tortilla chips and salsa, ceviche, and even doña teresa's mole, which is a family recipe! Open Monday through Friday from 5 pm to 10 pm and Saturday and Sunday from 4:30 pm to 10 pm.
Guests can enjoy locally sourced gastropub-influenced fare paired with any of 20 draft beers brewed on-site. Sit inside, on the shaded patio overlooking Alvarado Street, or in the 50-seat beer garden. Open until 10 pm Sunday through Thursday and until 11 pm on Friday and Saturday.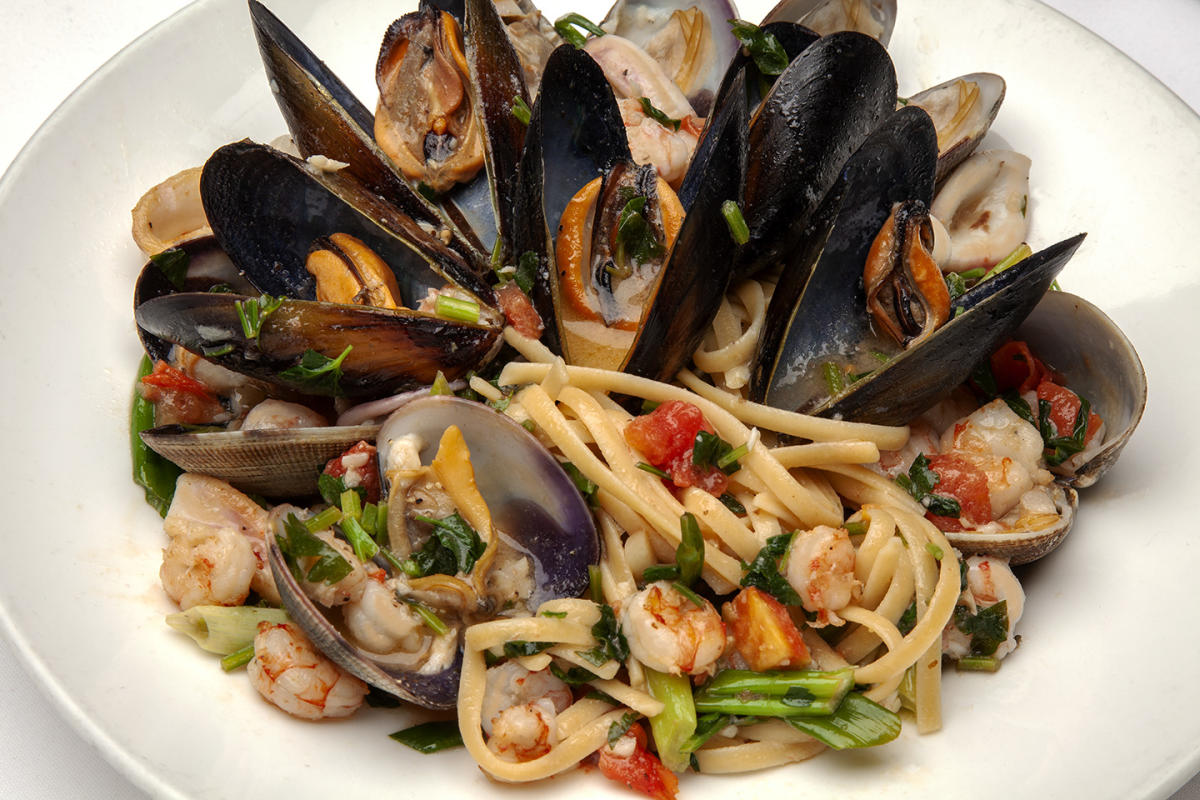 Photo Credit to: cibo.com
Expressive artwork, photography, and hand-blown glass create this eclectic ristorante's vibrant ambiance. Diners enjoy live jazz six nights a week, and the facility accommodates customized group functions. Dinner is served from 5 pm to 10 pm. Enjoy the nightly Happy Hours from 4-7 pm, and all night long on Thursdays. The bar is open 4 pm to 2 am. Must-try: tomato and avocado panini topped with melted mozzarella and pesto. 

Enjoy a fun-filled experience at a stylish British pub. Choose from a variety of appetizers and entrees with the option of a vegetarian and vegan menu. They offer a full-service bar that includes 20 draft beers such as English Ales, Irish Stouts, International Pilsners, and Microbrews. Enjoy your drink on the heated patio that gives the feel of your favorite Pub by The River Thames in London! Crown and Anchor is open Monday through Friday from 4 pm to 11 pm with happy hour from 4 pm to 6 pm and Saturday and Sunday from 12 pm to 11 pm.  
Take a stroll downtown and try MidiCi pizza! They offer fresh, natural quality, mostly non-GMO ingredients to create your ideal Neapolitan Pizza. Embrace the ambiance with live jazz music on Thursdays from 6 pm to 9 pm and Sundays from 5 pm to 8 pm. They are open 7 days a week starting at 4 pm for dine-in until 11 pm or takeout and delivery until 11:30 pm Monday through Thursday and until 1 am on Friday through Sunday. 
Dine at Monterey's first firehouse which was built in 1910! Inspired by European and American cuisines, enjoy internationally and seasonally-inspired small plates and main course meals. Montrio uses sustainable seafood, local organic produce, prime meats, and house-made desserts along with homegrown stocks and sauces. Montrio is open daily from 5 pm to 9 pm. 
With freshly made ingredients every day, Nacho Bizness brings the highest quality of nachos in the area! Choose from different meats, cheeses, and toppings to build your ideal nacho plate. Enjoy trivia and beers on Wednesdays and win a prize from a local business! They are open Tuesday through Thursday from 11 am to 9 pm, Friday and Saturday from 11 am to 11 pm, and Sundays from 11 am to 7 pm.  
Known as the original craft brewery in Monterey, serving locals and visitors since 1996, Peter B's Brewpub offers a seasonal and locally sourced menu paired with craft beer and a pub menu. Heighten your experience by relaxing around the fire pit on their patio or enjoy a big game on one of their 18 high-definition televisions. Starting on September 8, 2022, hours will be Sunday 9:30 am to 10 pm (Breakfast served from 9:30 am to 11 am), Monday 4 pm to 10 pm, and Thursday through Saturday from 4 pm to 10 pm. Happy Hour is daily from 4 pm to 6 pm along with Late Night Happy Hour from 9 pm to 10 pm.
Visit Sur Burger and choose from a variety of beef (or non-meat) burgers, hot dogs, chicken sandwiches, wings, and more. They also have a selection of beers on tap. Their hours are Sunday through Thursday from 11 am to 9 pm and Friday and Saturday from 11 am to 10 pm.  
Turn 12 Bar & Grill is the perfect spot for a group meal, should that be lunch, dinner, happy hour, or weekend brunch. The large restaurant and bar can easily accommodate groups with a diverse menu suited for everyone with hearty options like salad, pasta, burgers, pizza, and more. The décor pays homage to the nearby WeatherTech Raceway Laguna Seca with walls adorned with vintage race photographs and historic motorcycles displayed above the 50-foot pewter bar. Turn 12 is open daily until 1 am.