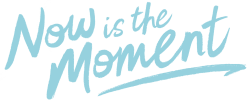 You've Arrived!
Plan Your Summer Getaway to California's Central Coast
When was the last time you had 99 miles of breathtaking coastline to explore? Or wandered ancient redwood forests? Or found yourself at the heart of historic California drinking local wine and radiating nothing but happiness? Monterey County is open, epic and as inspiring as ever. 
Offering the best of California with its epic outdoor adventures, abundant farm-to-table dining, renowned wine country and world-class events, this place is full of the undiscovered, unexpected, and unbelievable. Come see for yourself. Discover why now is the moment to visit the swoon-worthy central coast.
While you explore Monterey County, please help to preserve and protect the area by embracing responsible travel practices. Learn more here.
Places To Stay
From resorts to one-of-a-kind hotels and everything in between, Monterey County has accommodations to fit every style of traveler.
Travel Inspiration
Plan your grand adventure in Monterey County.
So Much To See & Do
Discover world-class attractions, epic outdoor adventure and a distinguished food & drink scene.
World-Class Events
Spring brings the return of many exciting popular events.
Ready To Change Your Point-of-View?
Get a taste of what you'll experience in our extraordinary destination in our POV video series.
Travel Responsibly
How to visit Monterey County with respect.
Travelers seek out Monterey County's awe-inspiring wide-open spaces to roam, from beaches to verdant vineyards and fields to the peaks of the Santa Lucia mountains. Responsible travel reduces negative impacts to our county, supports our local businesses and communities, respects our residents and travelers health and safety, and preserves the cultural and natural resources of what is loved most about our destination. Please remember to respect the destination by:
Camping responsibly and no illegal campfires

Embracing our community and cultures

Supporting local businesses

Leaving no trace behind
Learn more here.