Photo by Carly Leininger
We are in the midst of spooky season and ready for some fun thrills! Halloween is just around the corner, and what better way to get into the spirit than by exploring some of Monterey County's haunted history? With a fascinating and extensive past, there are plenty of ghost stories and chilling locations to discover. Here are some must-visit spots that are sure to spook you this Halloween! 
Ready to experience the mysterious and supernatural side of Monterey? Join US Ghost Adventures' Monterey Ghost Tours and their guides will lead you through the historic streets and buildings of downtown Monterey, sharing captivating stories of ghostly encounters and unexplained events. With just a hint of spookiness, the tour promises an unforgettable experience that is perfect for both believers and skeptics alike.
The tours run daily at 8 p.m. until Halloween and depart from Colton Hall Museum and Jail located at 570 Pacific St, Monterey. The tour lasts for an hour and covers a 1-mile walking distance. Ask about their bonus extended tour. *They do not enter privately owned buildings or private property. 
The Carmel Mission was constructed on an ancestral Native American burial site and dates to the late 18th Century. Like many old and historic buildings, it has a reputation for being haunted or having ghostly legends associated with it. According to legend, the ghosts of Native Americans who perished during the mission period still haunt the area. Many visitors have reported experiencing mysterious sounds, apparitions, and a general sense of unease while at the site.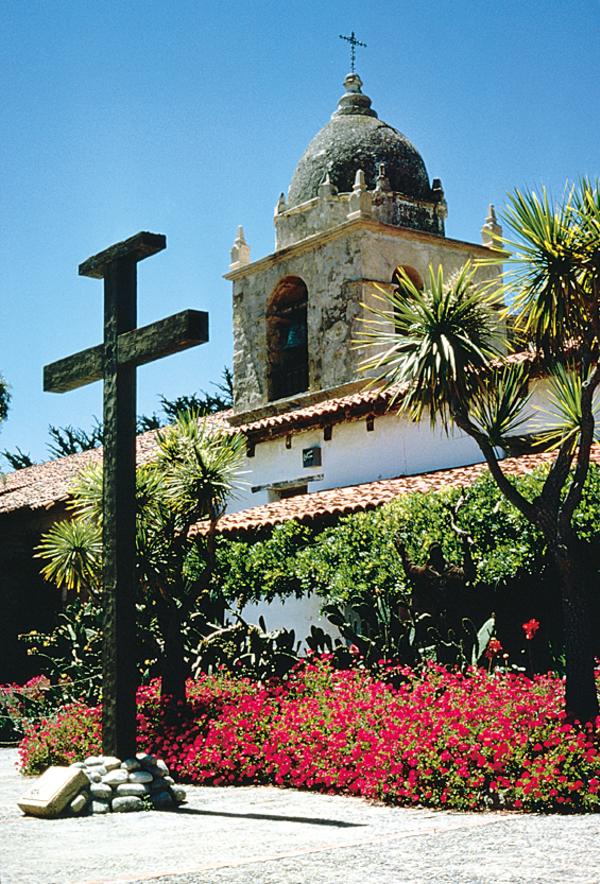 Colton Hall was built in 1847 and is considered one of the most historic buildings in California. Built to serve as a public school and town meeting hall, Colton Hall now offers visitors a re-creation of the meeting room where California's first Constitution was drafted in October 1849. 
However, Colton Hall also served as a jail and execution hall where many soldiers were put to death. Workers and visitors have experienced cold spots, eerie whispers, and the distinct feeling of being watched closely. 
It was on the second-floor porch balcony that soldiers were hung to die a grim death. It's definitely worth a visit to listen for the footsteps many people have heard on that very same porch. Open for free Thursday - Sunday, 10 a.m. - 4 p.m
Fort Ord was a United States Army post in Monterey Bay, California, which closed in 1994 due to Base Realignment and Closure (BRAC) action. The closure of Fort Ord left behind a large number of abandoned buildings and infrastructure, and many have explored the leftovers of the once historic base in Seaside. In 2019 demolition crews began tearing down several dilapidated buildings and continue to do so to this day. 
Numerous supernatural stories surround Fort Ord, in particular, stories about barking dogs that can be heard at night. These dogs are believed to be the spirits of military service dogs buried near the barracks close to Imjin Road. Their guttural howls can send shivers down your spine, and reports of their cries can be heard in the dead of night. No one has actually seen the ghost dogs, but they are said to be present.
Everyone loves a good mystery, and Pebble Beach delivers. Welcome to Ghost Tree, where the weather and the ocean are unpredictable and downright ferocious. Standing on a bleak cliff overlooking the volatile sea, this barren and lonely tree marks the site of dangerous ocean waves that crash against the rocky outcrop known as Pescadero Point. In fact, an experienced big wave surfer died here in 2007 trying to ride some chillingly gnarly 50-foot waves. But this is not the first death at Ghost Tree. 
A few hundred years ago, Maria del Carmen Barreto Garcia Madariaga owned some 45,000 acres of the California Central Coast, including Pescadero Point. After her death in 1856, people reported sightings of a mysterious woman in a white lace gown. If you keep your eyes open, you might catch a glimpse of the "Lady in Lace" strolling down the middle of the road — and then vanishing into the foggy ocean without a trace.
The haunting tales surrounding the Monterey Bay Aquarium have intrigued visitors and staff alike for years. While the aquarium is renowned for its stunning marine exhibits, it is also whispered to harbor eerie, spooky vibes after dark, when the aquarium is closed. Some reported the appearance — and sudden disappearance — of a woman in a black gown who haunts the Open Sea wing. On monitors inside the security office, one saw her standing under the anchovy roundabout; another watched her glide by the huge Open Sea exhibit. When they went to investigate, she was nowhere to be found. Another tale is of the Aquarium's vault door opening and closing on its own, witnessed on security cameras, with no human presence in sight. A few security officers speculate that this could be the work of ghosts from the old Hoven Cannery. These spine-tingling tales are enough to give anyone chills!
Rumor has it that the historic Monterey Hotel located in downtown is one of the most haunted hotels in the state of California. Both guests and staff have reported spooky interactions with several ghosts. One of the spirits is a maintenance worker affectionately known to staff as Fred, who mutters about constantly having to fix the stairs, and loves to mess with the TV and clock radio in Room 217.  
Another commonly spotted ghost in the hotel is that of a young teenage girl dressed in a lacey Victorian-era gown. No one knows the identity of this female spirit, but she's been caught sitting on the main stairs or wandering the upper floor. The last spirit comes in the shape of a man dressed in Edwardian, high-hatted finery. He appears from time to time in the mirror facing the front desk and is believed to be the building's architect, who died in 1936. 
In addition to ghost sightings, there has been a slew of other paranormal activities. Author Jeff Dwyer has recorded a loud, disembodied "Hello" on the second floor and he reports that staff members have felt the touch of cold hands, found objects relocated to bizarre places, and seen doors inexplicably moving. Gulp!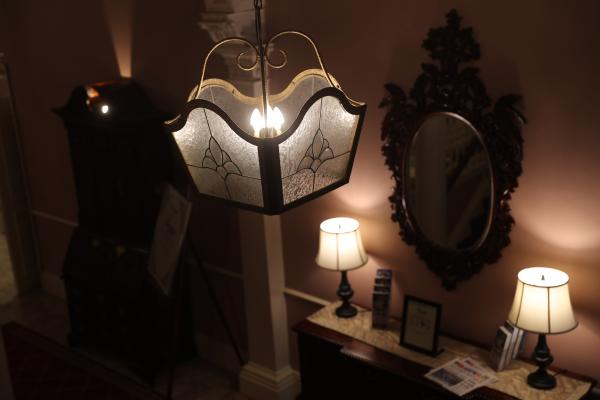 Built in 1889, and having seen its share of shipwrecks, the Point Sur Lighthouse Station is thought to be a haven for those lost souls whose spirits perished along the coast. Locals have claimed to spot an old man standing at the window looking out over the ocean — even though the quarters are vacant. The lighthouse is also thought to be home to another spirit, that of an eighteen-year-old woman who died from tuberculosis in the living quarters. When she died the sound of her coughing continued. To this day sounds of coughing come from the room where she died. The lighthouse is so haunted it is listed as one of the top ten most haunted lighthouses in America! Jeepers creepers! 
Point Sur Lighthouse tours take place regularly on Saturdays at 10am, 2pm and Sundays at 10am. Please note that all tours are first-come, first-served and limited to 40 people. It is recommended to arrive early at the gate. And during the month of October, look forward to special Halloween Tours on October 21st and 28th at 5:15 pm. An evening of ghostly fun will begin with a walking tour to the lighthouse in time for sunset. Get ready for paranormal investigators sharing recordings from Point Sur's ghost hunts and explore inside one of Point Sur's real haunted houses, the un-restored Triplex. Enjoy hearty snacks, desserts, and hot drinks during the tour. Wear comfortable walking shoes and dress in layers as the weather can be cold and windy!
Despite being the oldest on the U.S. west coast, the Point Piños Lighthouse is still functional. A long list of lighthouse keepers have been chronicled on the house's website, where you can read all about some of their dark, rugged tales. 
One of the lighthouse's best-known keepers is believed to haunt the space to this day. Between 1893 and 1914, Emily Fish lived within and maintained the Point Piños Lighthouse. Many visitors to the lighthouse have claimed to see Emily's ghost, smell the scent of her perfume, or have heard footsteps walking past them.  
This U.S. National Register of Historic Places is a must-see during the haunting season. The Lighthouse is now open Saturday 11 a.m. - 3 p.m. and Sunday 1 p.m. - 3 p.m.. Entry fee for adults is  $5 per person. Catch a glimpse of this stunning place from Pacific Grove Golf Links or from the road on Asilomar Blvd.
Discover the area's most haunted places, like Robinson Jeffersʻ Tor House, which was featured on Travel Channel Ghost Adventures. These two imposing structures in Carmel-by-the-Sea were once the home of the famous American poet Robinson Jeffers. Both are rumored to be haunted. Visitors have reported hearing unexplained strange noises, seeing apparitions, and feeling cold spots.  
In 2017, Tor House made its television debut on Ghost Adventures for Travel Channel, where three paranormal hunters sought out the ghost of American poet Robinson Jeffers. Hawk Tower stands just next door, and both imposing structures are regarded as haunted entities. Historians and fans believe a spirit can be found in the stone walls of Tor House. Some believe it's Jeffers himself, however others have thought that his wife Una may be the restless spirit. 
In the words of Jeffers — who lived here with his wife from the early 1900s — "We raised two boys here; all that we heard, or saw was beautiful — and hardly human." But was it paranormal? One thing is for certain: the unique, eerie stone remains will not be forgotten any time soon.  
Docent-led tours of Tor House are conducted hourly every Friday and Saturday from 10:00 a.m. to 1:00 p.m. Tours last about 1 hour and 15 minutes. The Robinson Jeffers Fall Festival is returning to Tor House starting Friday October 13th – 15th. The festival is a celebration of the poet's life and work, and it features a variety of events, including poetry readings, talks, music, and tours of Tor House. 
Considered to be one of Monterey's most haunted locales, this historic haunt dates back to as early as 1833. James Stokes, an English Sailor, worked out of his home as the town's pharmacist, but despite his "profession," his medications killed more patients than saved them. Later, the home was converted into a restaurant where there were reports of disembodied female voices calling for help, shifting mirrors and furniture, and strange silhouettes — some in 1800s-period clothing — lurking around the property. 
Not only did dinner guests remark on these sightings, but staff members as well. In fact, according to one waiter, if you stood in the main room by the old front door, you might feel someone — or something — tap you on the shoulder. Yikes!
Don't let the name fool you; the home is merely dubbed from an 1879 stay by famous author Robert Louis Stevenson. It was a modest boarding house for impoverished artists and nomads in the 1800s and was actually called the French Hotel. The previous inhabitants were the Giradin family — all of whom died horrible deaths in the mysterious adobe.  
The Giradins are rumored to haunt the property to this day. Some have seen the spirit of the family housekeeper in a black dress and others have seen Mrs. Manuela Giradin herself. There are tales of rocking nursery chairs, sounds of someone coughing from the second floor, and sudden overwhelming scents, like Manuela's signature smell of roses.  
If you dare enter, tours are offered at 10 am on Fridays, and Saturdays. Tickets are $10 for adults.
Los Coches Adobe 
The former inn, stagecoach stop, and brothel located off Highway 101 in Soledad is rumored to be haunted by the old Madame that used to run the place. It's said that in the early hours of the morning, while her guests slept (mostly miners), she would sneak into their rooms, slit their throats, and steal their gold. Rumor has it that her ghost that's been spotted wandering the grounds, while others say they've heard screams coming from an old well on the property.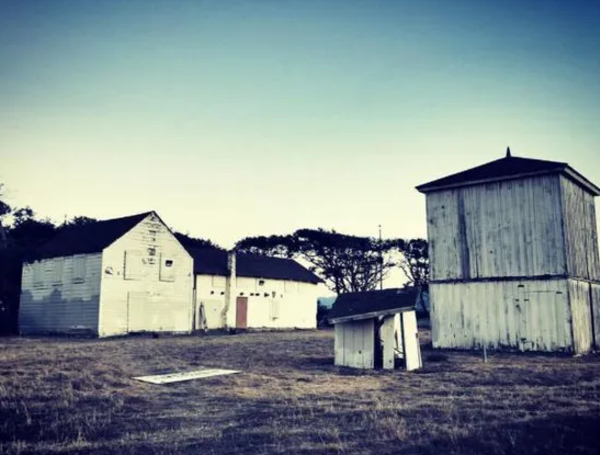 Photo from The Scare Chamber 
We hope you enjoy all the thrills and chills that Monterey County has to offer this Halloween! Explore all the hauntingly fun Halloween events happening in Monterey County.