Photo by Arjun KC
We are quickly arriving upon spooky season, and we are so ready for some fun thrills!  With Halloween just around the corner, and the crisp, fall air on the way in, it's time to indulge in some haunted history. Monterey County, with it's rich and rooted past going way back, has no shortage of that! Here are some classic sites to entertain you this Halloween!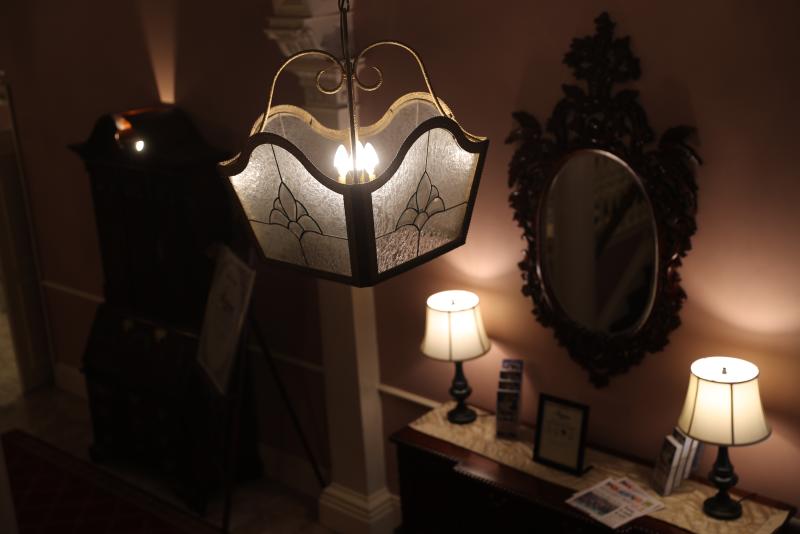 Rumor has it that the historic Monterey Hotel is haunted. Both guests and staff at this historic hotel in downtown Monterey have reported spooky interactions with a variety of ghosts. One is the spirit of a maintenance worker affectionately known to staff as Fred. He mutters about fixing 75 stairs, and loves to mess with the TV and clock radio in Room 217. Guests have mentioned recurring issues with their phones where mysterious 7s and 5s march across their cell phone displays.
Another frequent ghost interaction visitors and staff have is with a young teenage girl. No one knows the identity of this female spirit but she's been caught sitting on the stairs or wandering the upper floor. The last spirit comes in the shape of a man dressed in Edwardian, high-hatted finery. He
appears from time to time in the mirror facing the front desk and is believed to be the building's architect, who died in 1936.

In addition to ghost sightings, there has been a slew of other paranormal activities. Author Jeff Dwyer has recorded a loud, disembodied "Hello" on the second floor and he reports that staff members have felt the touch of cold hands, found objects relocated to bizarre places and seen
doors inexplicably moving. Eek!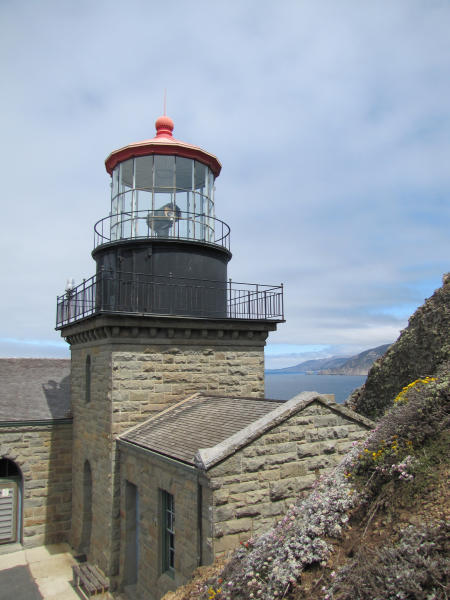 Wind-thrashed, wave-smacked lighthouses are classic ominous symbols in horror movies. Having seen its share of shipwrecks, the Point Sur Lightstation is thought to be a haven for lost souls. Locals have claimed to spot an old man standing at the window looking out over the ocean — despite the fact that the quarters are vacant...
Tours of the Lightstation take place on Saturdays at 10am and Wednesdays at 1pm.  Please remember to bring a mask and to practice social distancing. Wear comfortable walking shoes and dress in layers as the weather can be cold and windy!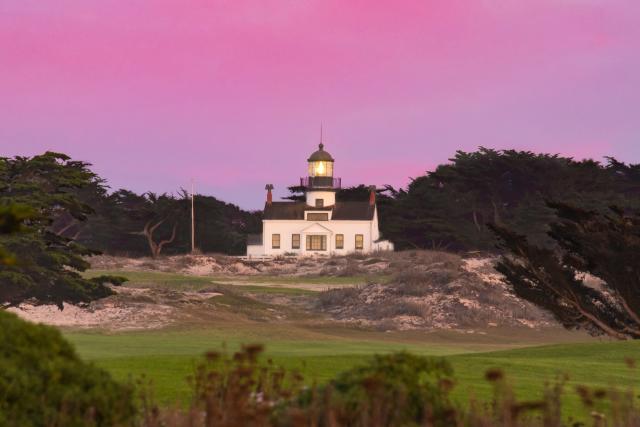 Despite being the oldest on the U.S. west coast, the Point Pinos Lighthouse is still functional. A long list of lighthouse keepers are chronicled on the house's website, where you can read all about some of their dark, rugged tales.
For those who appreciate relics, this U.S. National Register of Historic Places is a must-see during the haunting season. You can take an outdoor tour of the Lighthouse Saturday & Sunday from 1 pm - 3pm, however the interior of the Lighthouse building remains closed. Catch a glimpse of this stunning place from Pacific Grove Golf Links or from the road on Asilomar Blvd.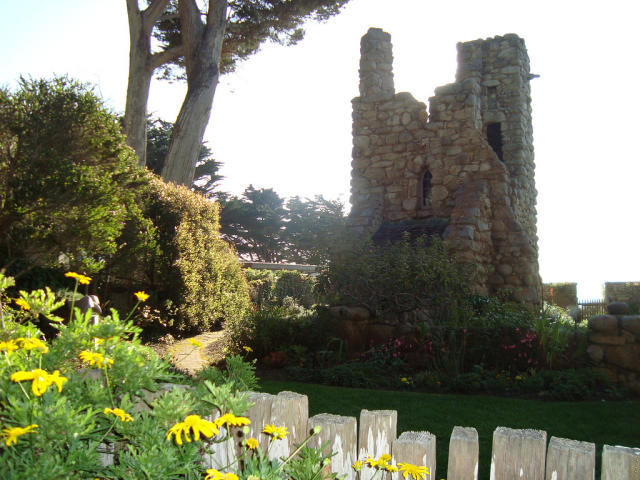 In 2017, Tor House made its television debut on Ghost Adventures for Travel Channel, where three paranormal hunters sought out the ghost of American poet Robinson Jeffers. Hawk Tower stands just next door, and both imposing structures are regarded as haunted entities.
In the words of Jeffers — who lived here with his wife from the early 1900s — "We raised two boys here; all that we heard or saw was beautiful — and hardly human." But was it paranormal? One thing is for certain: the unique, eerie stone remains will not be forgotten any time soon. Docent-led tours of Tor House, Hawk Tower and the old-world gardens are conducted hourly every Fri. and Sat. The first tour begins at 10 a.m. and the final tour at 3 p.m. 
Stokes Adobe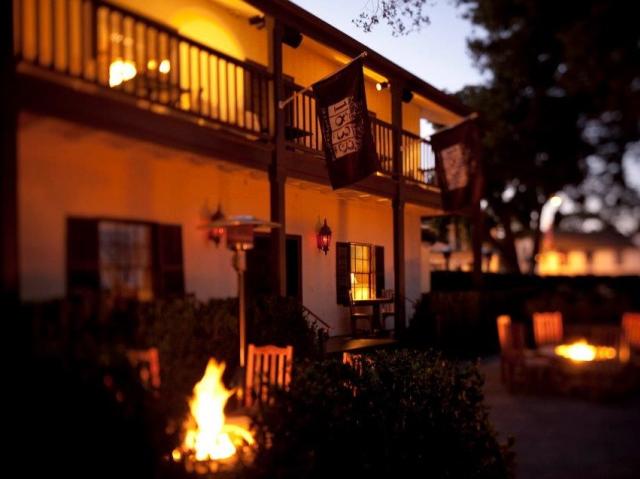 This historic haunt dates back to as early as 1833. James Stokes worked out of his home as a pharmacist, but despite his "profession", his medications killed more patients than saved them. Later, the home was converted into a restaurant where there were reports of disembodied female voices calling for help, shifting mirrors and furniture, and strange silhouettes — some in 1800s period clothing — lurking around the property.
Not only did dinner guests remark on these sightings, but staff members as well. In fact, according to one waiter at the Gallitin Restaurant, if you stood in the main room by the old front door, you might feel someone — or something — tap you on the shoulder. The restaurant was closed for awhile but recently gained new ownership. The most recent proprietor plans to open another restaurant here in the coming months and has already reported some inexplicable phenomena occurring at the location.   
Don't let the name fool you; the home is merely dubbed from an 1879 stay by famous author Robert Louis Stevenson. It was a modest boarding house for impoverished artists and nomads in the 1800s and was actually called the French Hotel. The previous inhabitants were the Giradin family — all of whom died horrible deaths in the mysterious adobe. 
The Giradins are rumored to haunt the property to this day. Some have seen the spirit of the family housekeeper in a black dress and others have seen Mrs. Manuela Giradin herself. There are tales of rocking nursery chairs, coughing sounds overheard from the second floor and sudden bursts of scents, like Manuela's signature smell of roses.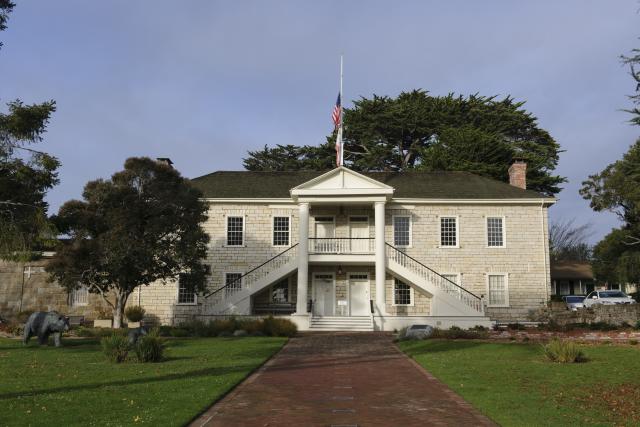 This museum was the first public site built under an American flag. However, Colton Hall was a grim site, serving as a jail and execution hall where many soldiers were put to death. Workers and visitors have experienced cold spots, eerie whispers and the distinct feeling of being watched closely.
It was on the second-floor porch balcony that soldiers were hung to die a grim death. It's definitely worth a visit to listen for the footsteps many people have heard on that very same porch.
Everyone loves a good mystery, and Pebble Beach delivers. Welcome to Ghost Tree, where the weather and the ocean are unpredictable and downright ferocious. Standing on a bleak cliff overlooking the volatile sea, this barren and lonely tree marks the site of dangerous ocean waves that crash against the rocky outcrop known as Pescadero Point. In fact, an experienced big wave surfer died here in 2007 trying to ride some chillingly gnarly 50-foot waves. But this is not the first death at Ghost Tree.
A few hundred years ago, Maria del Carmen Barreto Garcia Madariaga owned some 45,000 acres of the California Central Coast, including Pescadero Point. After her death in 1856, people reported sightings of a mysterious woman in a white lace gown. If you keep your eyes open, you might catch a glimpse of the "Lady in Lace" strolling down the middle of the road — and then vanishing into the foggy ocean without a trace.
We hope you enjoy all the thrills and chills that Monterey has to offer you this Halloween.