Spring break is the perfect time for families to take a break from the hustle and bustle of daily life and enjoy some quality time together. With its picturesque coastline, charming seaside towns, and abundance of outdoor adventures, Monterey County is an ideal destination for families looking to escape.
From hiking trails to bike paths, to scenic drives and world-class aquariums, there is something for everyone to enjoy. And for the foodies among us, Monterey County boasts a culinary scene that is second to none, with fresh seafood, farm-to-table restaurants, and award-winning wineries. So, pack your bags, bring the kids along, and get ready for an unforgettable spring break getaway on the Monterey Peninsula.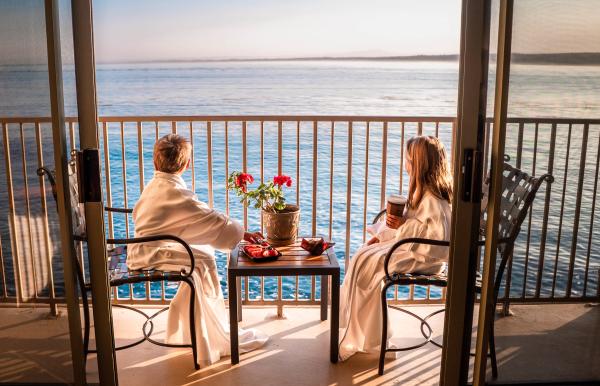 For busy parents, the ideal Spring Break vacation starts at the Monterey Plaza Hotel & Spa, a refreshingly classic Monterey Hotel with an award-winning rooftop luxury spa, chef-driven oceanfront restaurant and prime location steps from charming Cannery Row. In addition to providing comfortable accommodation, the hotel offers the convenience of arranging luxury car rentals for guests who wish to explore the stunning Big Sur coastline.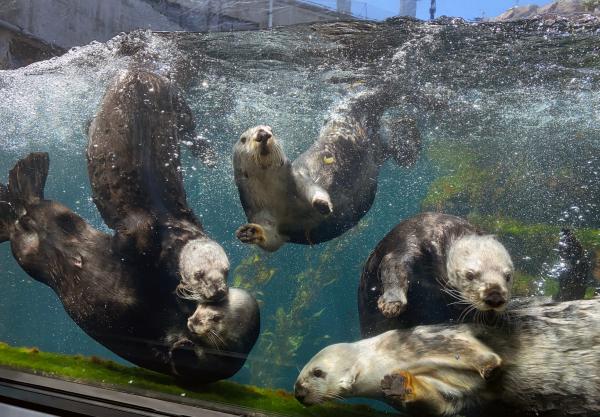 Monterey County has a plethora of family-friendly activities to offer, and the Monterey Bay Aquarium is a must-visit destination for families with children. The aquarium's many exhibits feature various marine life, including playful sea otters, penguins, and sharks. For an even closer encounter with nature, families can embark on a whale watching tour to witness these magnificent creatures in their natural habitat. While in Cannery Row visit Old Fisherman's Wharf and savor delicious cuisine at a myriad of fabulous restaurants featuring stunning views and award-winning Italian food, sustainable seafood, grass-fed steaks, including the region's famous clam chowder and calamari.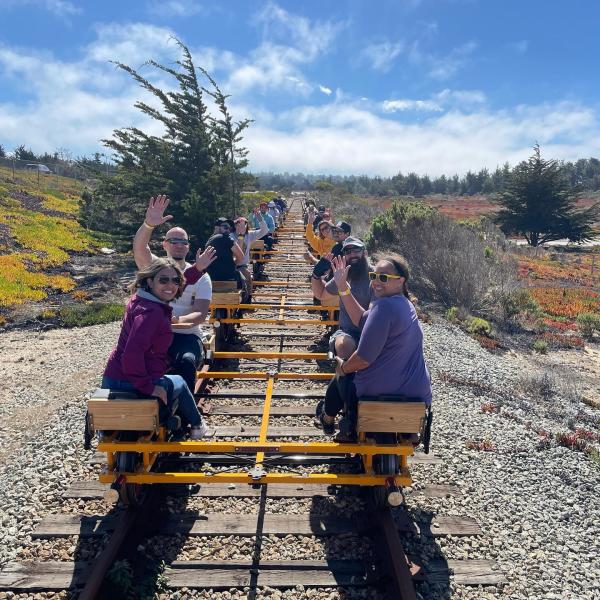 If you are looking for unique, ecofriendly experiences, consider taking a hand car tour in Marina, where you can ride hand-cranked railway cars through scenic landscapes. Or cruise aboard the El Cat, a 37 foot, electric-powered catamaran for a wildlife tour along one of California's largest tidal waterways, the Elkhorn Slough. And for those who enjoy speed and adrenaline, a visit to the iconic Laguna Seca raceway is a must, where you can witness thrilling racing events and even try your hand at driving a race car on the track.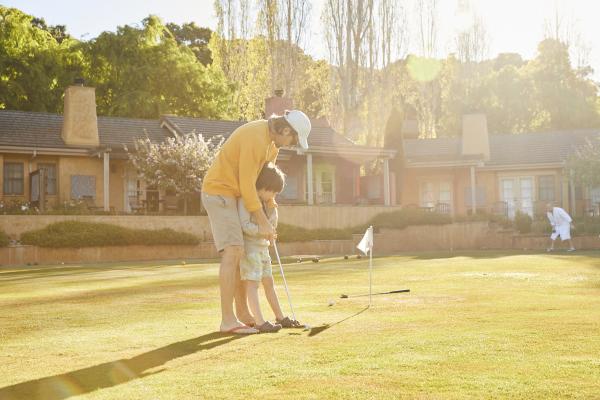 If you are a wine lover who enjoys relaxing under the stars on a warm Spring night, then add Bernardus Lodge & Spa in Carmel Valley to your Spring Break vacation list. This exclusive resort invites guests to relax in style at their new villas and suites, which are nestled among 26 lush acres of blooming gardens and vineyards. As a guest, you can play tennis, bocce, or croquet complimentary as well as enjoy the Carmel Valley sunshine while relaxing by the outdoor junior Olympic size heated pool or infinity jacuzzi.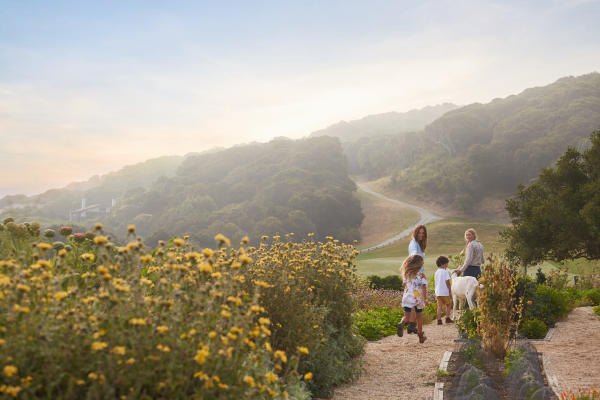 Carmel Valley Ranch offers numerous family-friendly activities such as horseback riding, hiking, and a kids' club. With its picturesque surroundings and variety of amenities, it is a perfect destination for a fun-filled family vacation. 
FAMILY FUN ACTIVITIES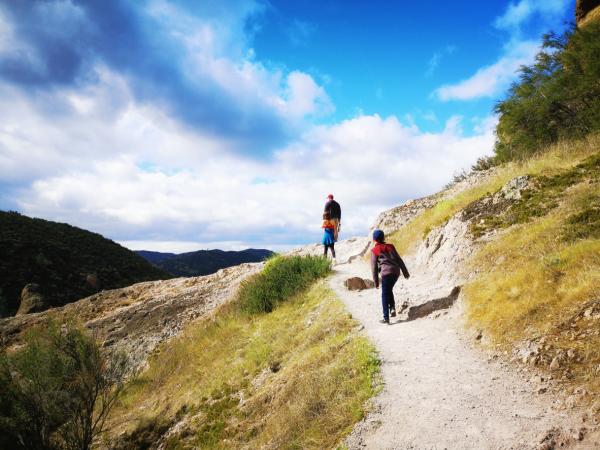 If your family wants to be a bit more adventurous and explore the great outdoors, just a short drive away is Lover's Point in Pacific Grove. This is an ideal spot for kayaking or stand-up paddleboarding with Adventures By The Sea. To make you feel safe and comfortable while navigating the waters, their knowledgeable and friendly team will set you up with your equipment, give you hands-on instruction prior to launching, and even do a guided tour on the Bay.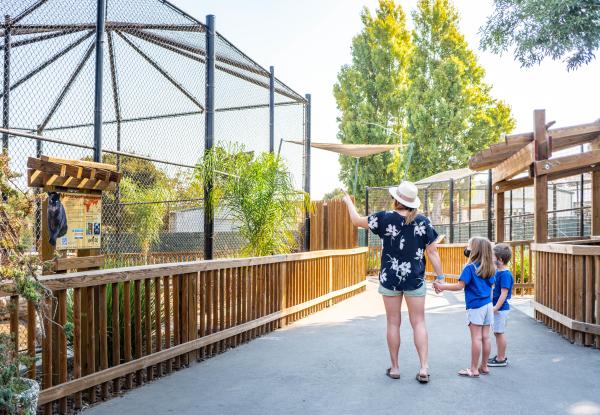 For a wildly fun experience,  take the kids for a "Walk with the Animals" tour at the Monterey Zoo with full-day, up-close access to kangaroos, sloths and more. Stay on-site at the zoo's accommodations, Vision Quest Ranch Bed and Breakfast, and enjoy breakfast with one of the zoo's animal ambassadors! One day complimentary admission to the zoo is included with your stay.
And just an hour outside of Monterey is Pinnacles National Park, which was once a spring and fall home to the Chalone and Mutsun tribes. The national park is now a popular spot for outdoor activities ranging from hiking to birdwatching to stargazing to rock climbing. 
FAVORITE FAMILY RESTAURANTS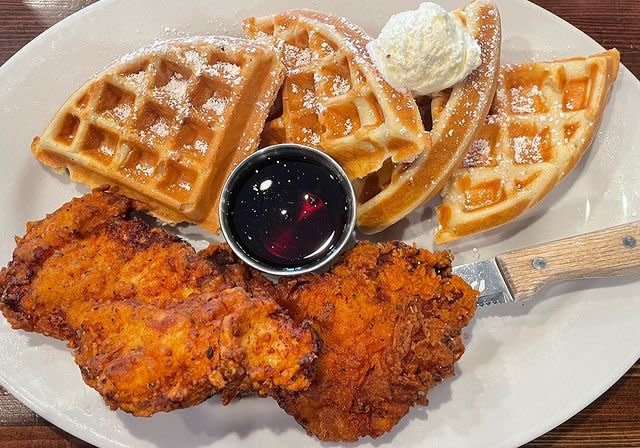 Now that you've covered all the sites and adventure, you are going to work up an appetite. Head over to Old Monterey for dinner at Rosine's Restaurant. Family-run and family-focused, Rosine's ensures that children and adults can have a wonderful dining experience together. A must-see Fisherman's Wharf  is your best spot for clam chowder tastings and watching sea life. First Awakenings, family-friendly and a great place to eat fresh, quality food and The Butter House, American classics with Filipino/Pacific Islander flare, are local family favorite breakfast and lunch spots. In summary, Monterey County is a prime destination for families seeking the best culinary options that offer both delicious and family-friendly experiences. 
Whether you are flying solo, accompanied by a partner, or traveling with the family, the Monterey Peninsula is an ideal destination for a spring break getaway.