Photo Credit: Sean M. Haffey/ Getty Images
This time next week, the Monterey Peninsula will be crawling with celebrities. The annual AT&T Pebble Beach Pro-Am golf tournament is one of the most popular events of the entire PGA TOUR season, pairing some of the world's most famous celebrities with the game's best players.
Enjoy our list of the Top 5 Celebrities playing next week, Feb. 6-12. To see them in person at Pebble Beach Golf Links, Spyglass Hill Golf Course and Monterey Peninsula Country Club, buy tickets at attpbgolf.com. See the entire field here.
1. Best Musician – Justin Timberlake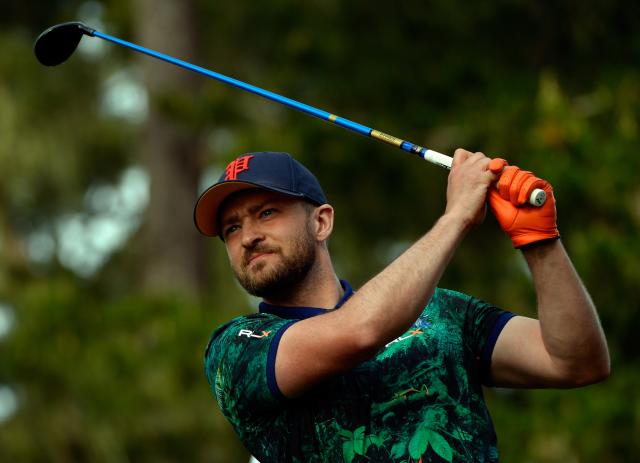 Photo Credit: Robert Laberge/ Getty Images
There are four musicians in this year's field who have played in the AT&T with a 3-handicap or better: Justin Timberlake, Colt Ford, Kenny G and Jake Owen. Why do music and golf make such a great duet? "The golf swing is very, very rhythmic," Timberlake says. "There's a certain tempo to it, just like in music. It just made sense to me." As one of the most popular pop stars in the world, Timberlake is one of the AT&T's biggest draws. But there's plenty of music to go around, from Kenny G and Huey Lewis, to country stars Toby Keith, Ford, Owen and Charles Kelley.
2. Best Comedian – Bill Murray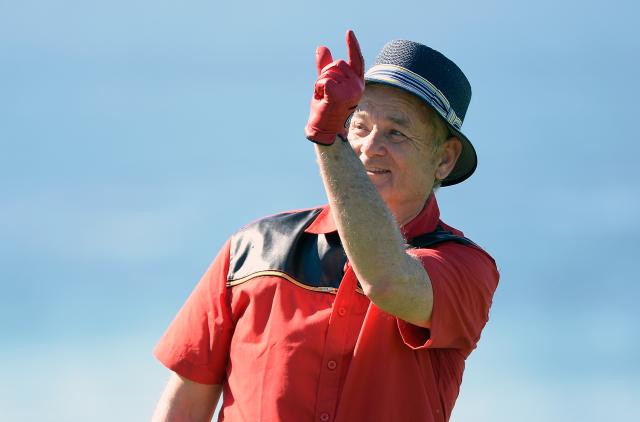 Photo Credit: Harry How/ Getty Images
Everybody loves Raymond, but for the first three days of the AT&T, Bill Murray is the star. He attracts Tiger Woods-like crowds while performing a 5-hour stand-up act in the round, destroying the idea that golf has to be played in perfect silence. He's also a very underrated, smooth-swinging golfer, given that his shots are brief intermissions to his ongoing performance. He wrote the ultimate Cinderella Story when he won the pro-am portion of the 2011 AT&T with D.A. Points. Murray is the top draw in the celebrity field, although Ray Romano and Larry the Cable Guy offer plenty of chances to chuckle, too.
3. Best Actor – Mark Wahlberg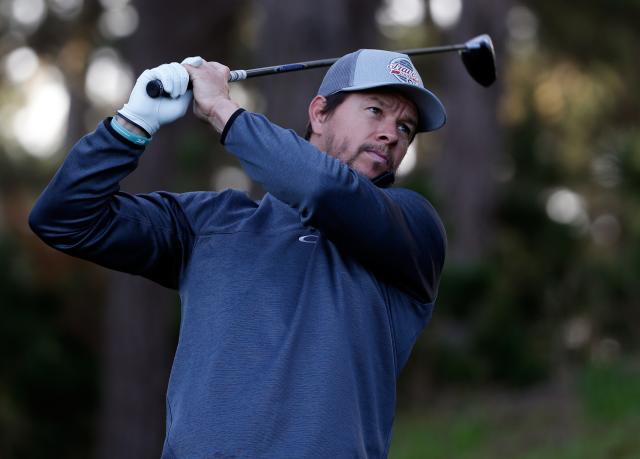 Photo Credit: Sean M. Haffey/ Getty Images
Marky Mark loves playing golf – fast. When he's on shoots for movies, the action star has been known to tee off at 6 a.m. and play 18 holes of "cardio golf" in just over an hour. Wahlberg's got some red-carpet company at this year's AT&T, with Josh Duhamel, Chris O'Donnell, Alfonso Ribeiro and Andy Garcia all teeing it up as well.
4. Best Football Player – Aaron Rodgers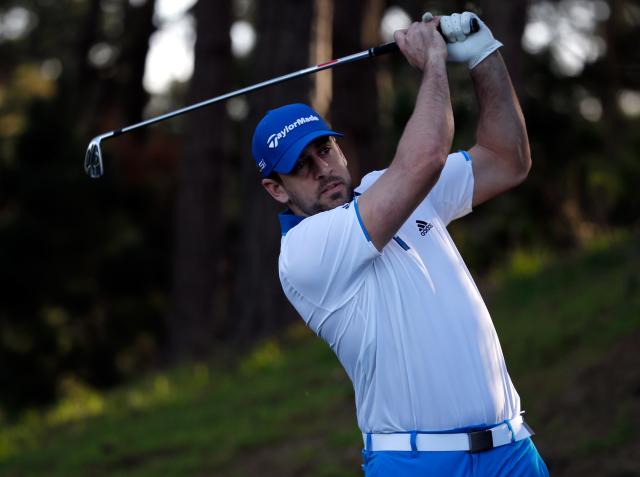 Photo Credit: Sean M. Haffey/ Getty Images
This year's league-leader in touchdown passes is back in the AT&T. Aaron Rodgers sports an impressive 4.0 index, but expect some rust – he admits he doesn't touch his clubs during the football season. Still, the thrill of jumping straight into the AT&T is worth it. Some players have even less time than Rodgers, whose season ended two weeks ago. The AT&T falls the week after the Super Bowl, but that didn't stop Peyton Manning from playing in the 2014 tournament, just days after losing to the Seattle Seahawks. "For me, it's a good getaway," Manning said. The retired Manning is back this year, along with Steve Young, Alex Smith and Larry Fitzgerald.
5. Best Sports Star (Non-Football Division) – Wayne Gretzky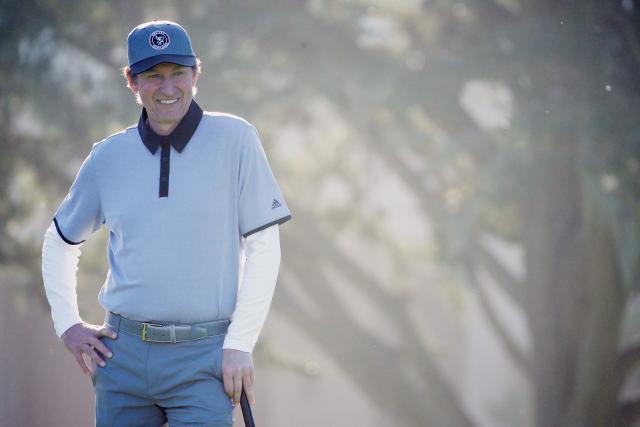 Photo Credit: Jeff Gross/ Getty Images
Football needed its own category, given the tournament's popularity right after the season ends. Golf junkie Steph Curry is in the middle of his season, so that makes it impossible for basketball players to participate. But there are plenty of athletes who love golf, and love to compete, including the Great One – Wayne Gretzky, whose daughter is engaged to 2016 U.S. Open Champion Dustin Johnson. Also teeing it up this year is 11-time World Surf League Champion Kelly Slater, former No. 1 tennis player in the world Andy Roddick, and 2015 American League MVP Josh Donaldson.
Who are your favorite celebrity golfers to watch?
Check out the 10 Best Celebrity Golfers in This Year's AT&T
For highlights and photos from the AT&T all next week, be sure to check out PebbleBeach.com/InsidePebbleBeach.