There are plenty of reasons to travel to Monterey County, CA. Whether it's for a meeting, retreat or workcation, people are always finding reasons to flock to this picturesque destination. It's also in the heart of California, only a few hours from major Bay Area cities. This makes Monterey County easily accessible, no matter which method of transportation you're using.
Where is Monterey County?
Nestled right along the central California Coast, Monterey County is a picturesque stretch of land that boasts scenic destinations like Big Sur, Pebble Beach and Carmel-by-the-Sea. While Monterey County is known for its scenic coastline that stretches nearly 100 miles along the Pacific Ocean, it's also a surprisingly large region, spreading over 60 miles inland into the heart of California.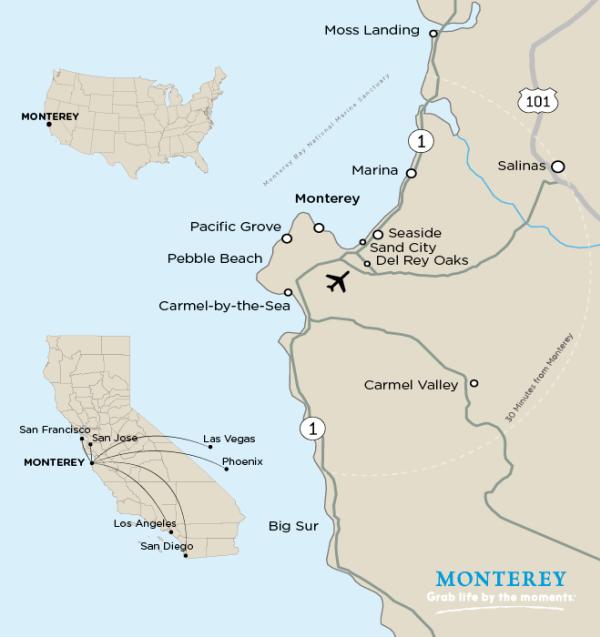 The region is about 120 miles south of San Francisco, which is about a two-hour drive by car. Just take Highway 101 South to Highway 156 West, then take that to Highway 1 South. Interested in an epic road trip? The coastal Highway from LA to Monterey County takes about 6 hours. Before you go, prepare for your trip by checking out some of the helpful travel tips on our sustainable moments page.
Where is the geography of Monterey County?
Monterey County's large size might surprise you. At 3,700 squaring miles, the county is roughly 1.5 times the size of the state of Delaware! No wonder there's so much to do. Most people tend to live along the coast and inland areas like Salinas and Carmel Valley. Moss Landing lies in the northern stretch of Monterey County, Big Sur is in the south, and Pacific Grove, Pebble Beach and Carmel-by-the-Sea make up the central region of Monterey County.
Not only is Monterey County home to the nation's largest Marine Sanctuary but the area is also one of the world's largest agriculture producers donning in the nickname "Salad Bowl of the World."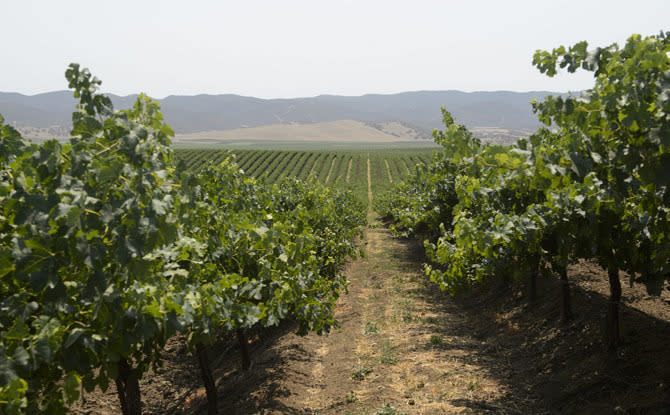 How do I get to Monterey County?
Monterey County is served by Monterey Regional Airport, located within the city of Monterey. This airport offers regular flights to and from major cities across the West, including Los Angeles, San Francisco, San Diego, Phoenix, Las Vegas, Dallas and Denver. Because these are all major airports and hubs, it is usually a quick journey to get to Monterey County from most cities and towns in the U.S. and Canada.
Once you're on the ground, downtown Monterey is a 10-minute drive from the airport, downtown Salinas is a 25-minute drive, and getting to Big Sur takes about 45 minutes. Rental cars and the Monterey-Salinas public transit are all great options if you're looking to get from the airport into the heart of Monterey County. Learn about the other numerous ways to get from point A to point B on our transportation resource page.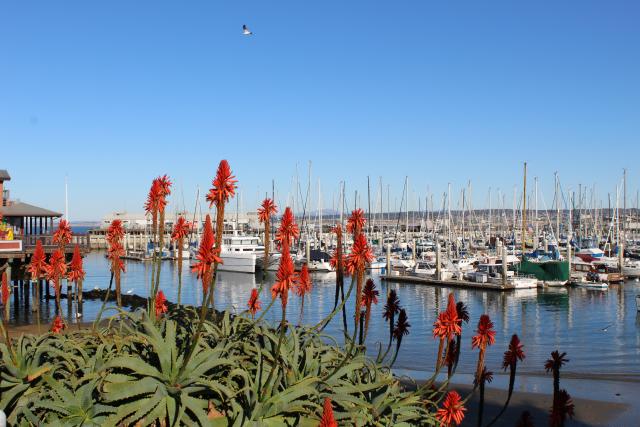 A trip to Monterey County makes you feel like you're refreshingly off the beaten path, but the area is easy to get to from most anywhere. With a convenient airport, public transportation and proximity to major cities, traveling to Monterey County is hassle-free...so what are you waiting for? Start planning your trip today!