Leave a lasting impression on your attendees with a night at the museum! Monterey County is home to an array of unique museums making for perfect offsite venues which are sure to leave your attendees completely enriched and inspired.
1. The Dali Expo
Just around the corner from the Monterey Conference Center sits The Dali Expo. This is the first ever permanent West Coast museum to exhibit Salvador Dali's art which also houses his largest private collection. The surreal space can be the perfect place to host your next paint and sip or roaming reception. Fun fact: Monterey was the only place outside of Spain where Dali lived and painted. 
2. Monterey Museum of Art
Enrich attendees with amazing American and early Californian paintings, photography and contemporary art as they experience the Monterey Museum of Art's exhibits at night. The large venue in downtown Monterey can accommodate up to 300 people. Fun Fact: 2018 was the 'Year of the Woman' where they showcased a number of exhibits with a focus on notable women artists of California and the Central Coast. 
3. Pacific Grove Museum of Natural History
Meet the birds and wildlife, plants, geology and cultural richness that make the California Central Coast unique at the PG Museum of Natural History. The museum is split up into different rooms making for endless possibilities for hosting any type of event. Fun fact: They rotate their exhibits every 4-6 months.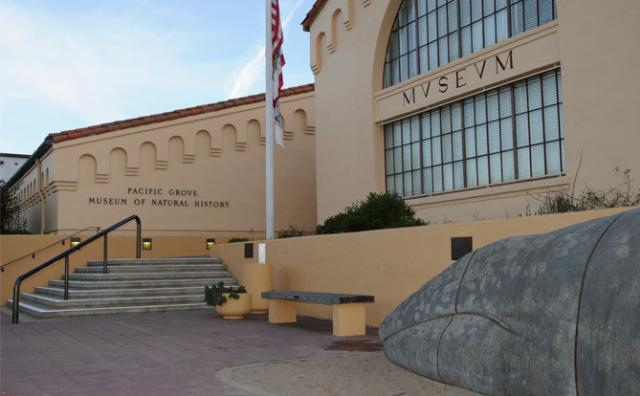 4. National Steinbeck Center
The largest city in Monterey County is Salinas which is also known as "The Salad Bowl of the World". Salinas was home to famous American author, John Steinbeck and now the National Steinbeck Center pays tribute to the Nobel Prize winner. The center is full of interactive, multi-sensory exhibits, rare artifacts, and seven themed theaters showcasing East of Eden, Cannery Row, Of Mice and Men, The Grapes of Wrath and much more. This venue has over 11,630 square feet of workable space for your next event. Fun fact: John Steinbeck's house is now a restaurant open to the public and a great place for hosting a luncheon.
Bonus!
MY Museum is an interactive children's museum for those unique family-oriented offsite events. For the motorcycle and bicycle aficionados there's Moto Talbott which offers indoor and outdoor event space.
Monterey museums do an awesome job at showcasing the best of our destination and its history. Inspiration can strike when you least expect it and it may just be while spending a night in a Monterey museum.